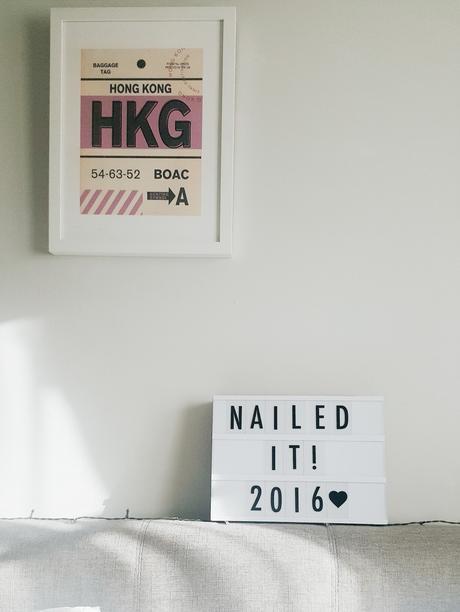 5 Thingslists
People That Killed It Online in 2016.
29.12.16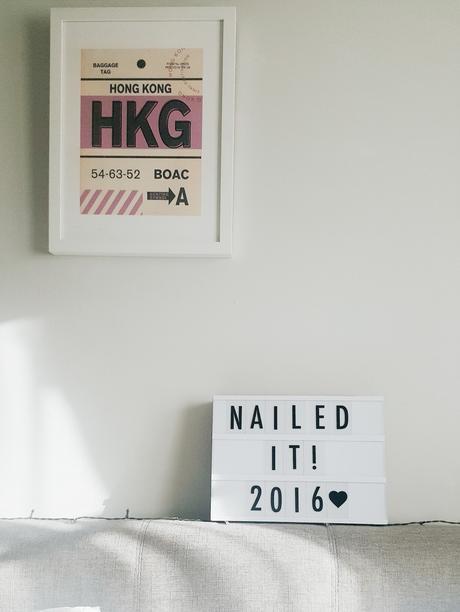 The online ladies & gents you must follow in 2017. 
There's something about this time of year that makes me incredibly pensive and feel overwhelmed with love and appreciation. Of course that's not to say I never feel those feelings…! ;) Something that I pride myself on is that I'll always be a loyal and 'present' blog reader, I always set time aside to read blogs and, when I can, leave comments for the blogger to read too! So, along with my annual yearly round-up posts (coming tomorrow, I promise!) this year I want to share the love for the final time in 2016 and share six people that absolutely
killed it
online this year.
What Olivia Did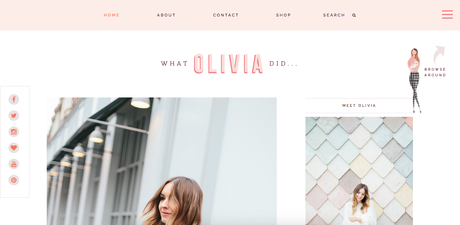 Without a shadow of a doubt, Liv is one of the best eggs I've met through blogging. I've been a fan of
What Olivia Did
for
years
and I'm so proud of how her incredible platform has expanded this year! Every time I see a post of hers pop up on my feed, I immediately rush to read it. From incredibly well-shot outfit posts (have a gander at her boyfriend
Joe
's photography portfolio!) to guides around London and everything dreamily pastel-perfect in between, this is one blog and girl to be reckoned with. What's more, she's even
more
lovely in real life. A total all-round blog.
Start with this… Get On Your Dancing Shoes
Into The Fold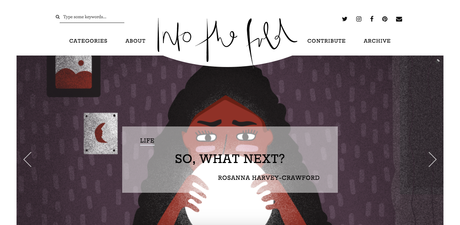 Camilla is the brains behind
Into The Fold
, an innovative website designed for and written by young women. As an ex-columnist for my own magazine, I totally back anything Camilla does and I just knew her site would be great. Into The Fold retains elements of the traditional fashion blog but has been elevated to the next level with topical debates, personal issues beautifully shaped into think pieces and articles and plenty more. It's a great blog to sink your teeth into in lunch hours!
Start with this… Stop Jumping For People Who Won't Catch You
From Roses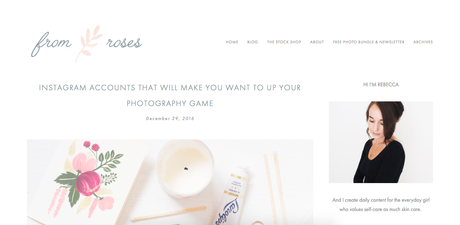 Amongst all the hustle and bustle of everyday life,
From Roses
has been one of the most welcome additions to my reading roster this year. Rebecca is one of the most hardworking and nicest girls in the community - she's even made it into the
Honey + Chai
gang! - and her blog is a great representation of that. If you're into beautifully shot lifestyle photos coupled with thoughtfully written copy, From Roses is the place for you. I always look forward to finishing up work for the day or for my daily 10.45am break so that I can make a cup of coffee and sit down to read her daily posts. Oh! And her recently opened stock shop is pretty great too.
Start with this… Stationery To Help You Stay Organised in 2017
Pages by Megan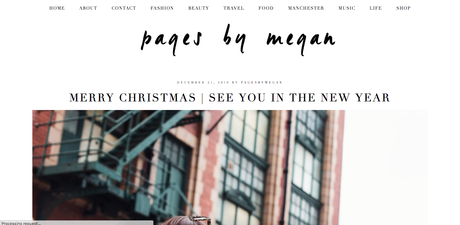 One of my favorite fashion blogs in 2016 has GOT to be Pages by Megan. Whilst we're probably polar opposites in tastes, I just love her style - she makes me want to care less and try more (but less?!) - and her #Girlboss attitude. Plus, her YouTube channel is pretty sweet. Megan is the kinda gal you should follow (non-creepily) on every platform because she truly nails it absolutely everywhere. Ahem.
Start with this… The New Traditionalists
with British Vogue
Marzia's Life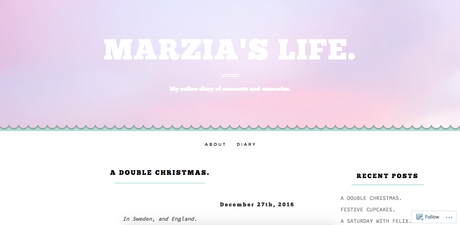 When I first heard that Marzia was launching her own blog, I was absolutely over the moon and that thought still runs true. Her channel remains one of my favourites but it's
Marzia's Life
that keeps me coming back. I've always found that Marzia and I have SO much in common and I love how fearless she is in sharing all of her little loves, her smallest moments and captures memories however she pleases. It's refreshing and relevant and I'm forever reading her posts back for inspiration. If you're into anime, all things Japanese, architecture, pugs, gaming, happy living and nouveau-girly style, try Marzia's blog.
Start with this… A lovely, rainy day.
Niran Vinod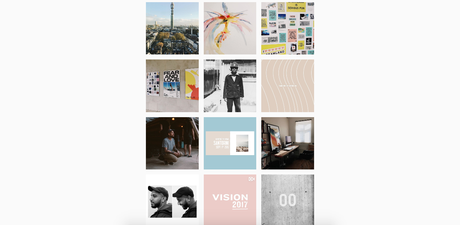 And now for something a little different… Niran's Instagram. Hawt dayum. If there's one person to follow on Instagram, it has to be Niran. I met Niran when I was still at University and he was
always
one of my biggest cheerleaders. He still is. Incredibly hardworking, bursting with talent and owner of the biggest heart, there's always something to be learned from Niran's ways, not least his excellent InstaStory skills.
Follow him here: @niranvinod
Who have you loved reading and following in 2016?