On Wednesday, January 6th, the Staples Center in Los Angeles hosted the People's Choice Awards 2016. The event has been held annually since 1975 and recognizes actors and their work through votes from the general public. The People's Choice honors categories like "Favorite Action Movie", "Favorite TV Show", and "Favorite Pop Artist". The red carpet was teaming with celebrity nominees and their supporters, who arrived in grand style.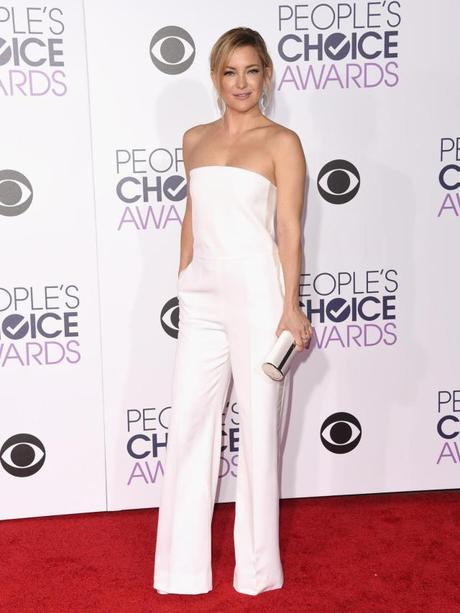 One of the most elegant and simplistic outfits was worn by actress Kate Hudson. The jump suit has been a huge trend and her pure white, strapless one with the wide pant legs made her look like a goddess. The waist and leg seaming gave the pantsuit just the right shape without having to be to curve hugging. Having her pant legs long enough to cover her pumps makes Kate look much taller than 5'6" and keeping her accessories simple with dangle earrings and a white barrel clutch just adds to her elegant look.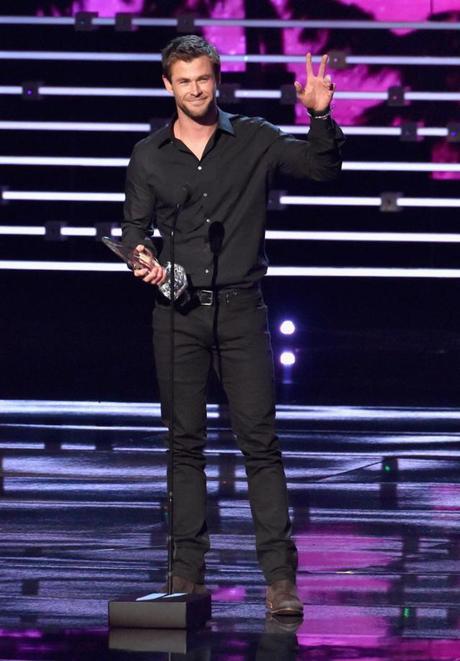 Another classic look was Chris Hemsworth, who was awarded "Favorite Action Movie Actor". He showed that you can wow the crowd with a look that is simple. Chris had on a classic black button-down that was nicely tailored, but not too tight. He kept the "column dressing" going with his fitted black trousers and black belt. Chris did, however, throw a little trend in footwear our way with his dark brown leather shoes. I have seen footwear choices for men that are not "matchy-matchy" with the color of their outfits lately, even when it comes to suits.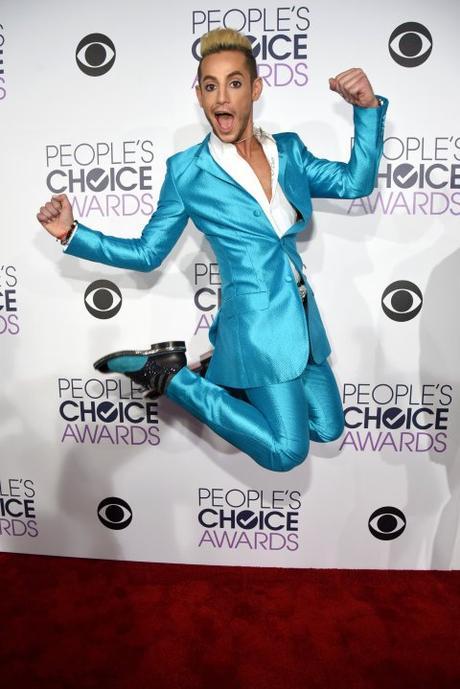 One suit that was definitely "out of the box" was worn by dancer Frankie Grande. His iridescent turquoise suit had a tunic-length jacket and slim leg trousers that were certainly made of flexible fabric, in order to bust those moves. Frankie's choice of a crisp white shirt and funkie black and turquoise shoes were definitely accessories that made his outfit pop.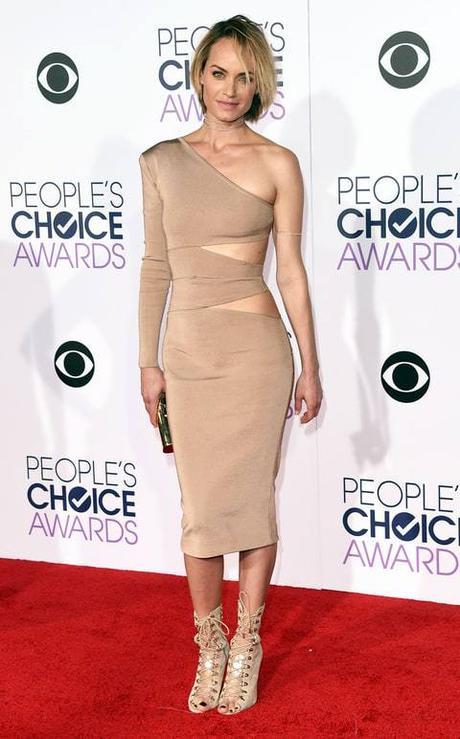 Some of the gowns that graced the People's Choice Awards were gorgeous, but the one worn by Amber Valletta of the new show "Blood and Oil", was not one of them. Amber is a pretty woman, but even though her gown followed the popular "cut-out" trend, the color and style reminded me of an ace bandage wrapped around her. However, the Amber's choice of the tan, gladiator wedges were cool.