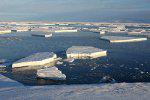 Explorers have been fascinated by the Earth's poles for hundreds of years but it wasn't until a century ago that both the North Pole and South Pole had been reached by people, with December 14th 2011 marking 100 years exactly since the first successful attempt to reach the South Pole.
Led by Norwegian explorer Roald Amundsen, a small team set out to reach the most southerly point of the Earth and with the aid of four sledges and more than 50 dogs they finally made it after a gruelling two month long expedition, claiming the South Pole for Norway.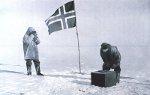 Although Roald Amundsen was a successful explorer of the world's freezers being the first to reach both poles, he wasn't the only one trying to accomplish such a difficult task as British explorer Robert Scott and his team were also in the Antarctic trying to navigate their way south.
An officer in the Royal Navy, Robert Scott led a team of five into the depths of Antarctica in order to attempt to claim the South Pole for Britain. After their first attempt failed, they set out onto the ice finally reaching the South Pole on the 17th January 1912 (only to find that they had been beaten by Roald Amundsen almost a month earlier).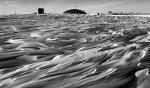 Sadly however, despite having actually reached their target the British team of explorers disappeared when they were caught-out in a blizzard on their way back to their base camp. Although Roald Amundsen returned from the Antarctic he later disappeared in 1928 when on a rescue mission. He is known today as a key expedition leader of the polar regions.