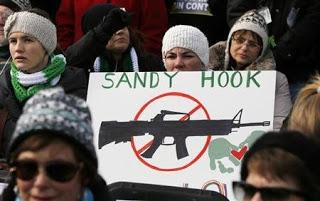 Reuters
Gun control is generally a tough sell in Pennsylvania - a Republican-ruled state with a large rural population - but a new poll suggests strong support for some measures, especially universal background checks on gun buyers.
A Quinnipiac University poll released on Wednesday found that voters in the state support requiring background checks for all gun purchases by a margin of 95 to 5.
Six in 10 voters in the Keystone State also favor a nationwide ban on the sale of assault weapons, while nearly as many support a ban on the sale of magazines with more than 10 rounds, the poll found.