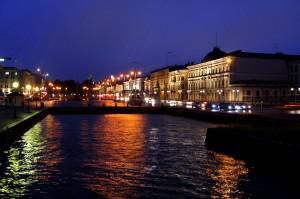 Image via sxc.hu
Finland is a republic Nordic country located in Fennoscandian region of Northern Europe. It has an approximately 5.4 million residents, mostly located in cities like Helsinki, Espoo, Kauniainen and Vantaa. It is basically a very progressive and wonderful country to travel to. And finally, it has its own official language: Finnish.
But taking news from an article, English has greatly penetrated this particular country. According to the news, "young people in Finland speak English so well that many schools have decided to step up the level of teaching. According to the Finnish National Board of Education, a change in curriculum might be on the cards."
Is it good news to you or not?
The international language greatly penetrates employment and educational aspects of Finland. Not to mention how Nokia employers are English-proficient, their number is increasing and so does the influence of their language. Likewise also to foreign students who wish to study English abroad. With these circumstances, English is no longer a foreign language to an increasing number of Finnish pupils.
Quoting the article's content, "English comes from every corner: TV and music are in English. The normal English language classes have been boring," says pupil Sanna Härkönen from the Finnish Co-education Lycée of Oulu. No wonder the geography history, and literature subjects in lycée are all translated to English.
The residents in there are completely open to learn and teach English among all age levels. Even their curriculums are gradually changing to apply the English language especially among primary schools. They see it very advantageous when the people of Finland are proficient with English as young as a primary grader.
English has really influenced the people of this particular country. In fact, nearly 90 percent of them choose English as their main foreign language. Would you believe that? This survey results to declining of popularity among other foreign languages.
In your own opinion, do you think the infiltration of English in Finland is beneficial? Or you also consider that the effects of such influence are too overstated to the extent of changing the school's curriculum? Well, on the first place Director for General Education from National Board of Education Jorma Kauppinen, but do you find this very essential? Lastly, do you think the great influence of English among many nation results to an effect of disregarding their own native tongue? Please write your point of view.