If there is one celebrity who is currently stealing the spotlight in all pop culture news, it's Penelope Cruz! The new mother has been on fire lately with a schedule that has her jet-setting around the world and looking absolutely fantastic wherever she may go. To promote her latest work, Pirates of the Caribbean, On Stranger Tides the Spanish actress has been attending photo calls and premieres from the states to Russia to Cannes and everywhere in between. It's not easy looking like a million bucks, especially day after day, but Penelope has managed to do so with class and style.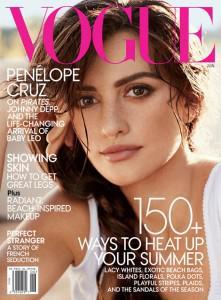 What impresses me most about Penelope's look lately is how natural she looks. She's got slammin' post-baby curves that have inspired me to get in my best shape for the summer. And as the Vogue cover girl for the June issue, Penelope was shot with very little make up on- you can even see her freckles! She should be an inspiration and a reminder to all of us that you can look equally as fantastic whether you're dressed down or all glammed up for a movie premiere!
However fabulous she's been looking on tour for Pirates and in her Vogue spread, Penelope Cruz brought out the big guns as far as style and fashion go on her trip to Cannes. She nailed not only one, but two seriously amazing looks! And we've got some fab find 1928 pieces that can give you a little taste of Cruz's class and beauty!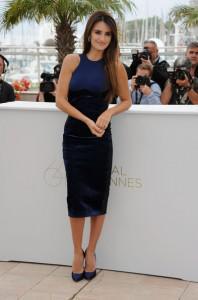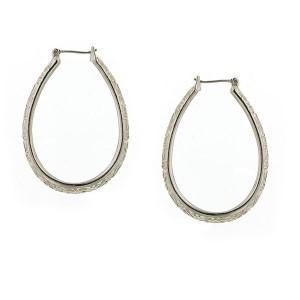 To start of her fashionable day in Cannes, she wore a sleek and simple Stella McCartney navy blue dress that she paired with an equally sleek and simple pair of silver hoop earrings. We like that she didn't go too over the top with the dress or jewelry because, after all, it was a day time event. I think every girl should own hoop earrings and I personally think 1928's Swirly Silver Horseshoe Earrings are a great find! For only $16 you've got a classic pair of earrings with a twist and you can pair them with anything and everything!
Later that night, Penelope got all dolled up for the Cannes premiere of Pirates of the Caribbean in a jewel encrusted Marchesa gown. Holy smokes, doesn't she look amazing? To match the lilac gown that hit her curves in all the right places, Cruz put on some purple jewel drop earrings and showed them off with a chic up-do! 1928 doesn't pair purple with silver in our jewelry designs very often, but we love the Deep Amethyst Teardrop Dangle Earrings we have right now for only $14! Fab!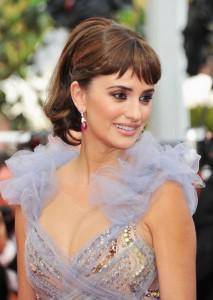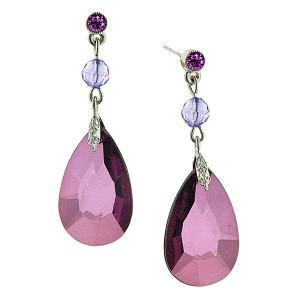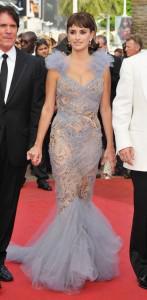 With prices as low that low and jewelry that stylish how could you not have a fabulous Friday!!!