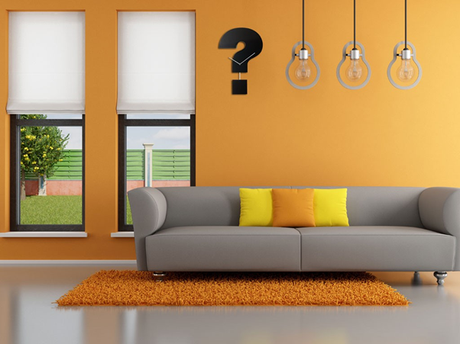 A pendulum clock is a clock that uses a pendulum, a swinging weight, as its timekeeping element. The advantage of a pendulum for timekeeping is that it is a harmonic oscillator; it swings back and forth in a precise time interval dependent on its length, and resists swinging at other rates. From its invention in 1656 by Christian Huygens until the 1930s, the pendulum clock was the world's most precise timekeeper, accounting for its widespread use. The modern pendulum clock is a chic version of the old pendulum clock.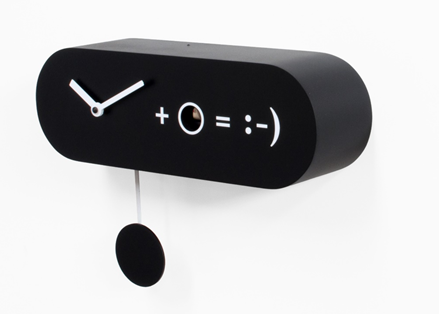 Formula wall clock from Progetti
A smile is the Formula for any solution. A cuckoo clock, made of wood, which reveals the result of projects that adds the time of the cuckoo bird. A funny graphics, ideal for both the office and for the home, applied to an elliptical structure with pendulum. The Cuckoo strike is switched off automatically during the night controlled by a light sensor.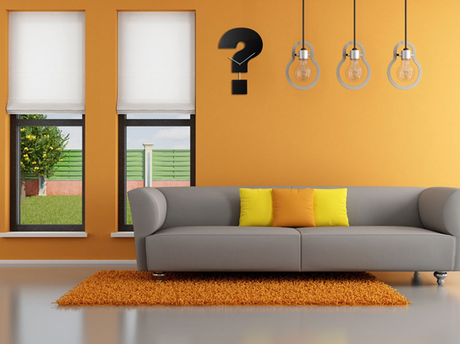 Question Time wall clock from Progetti
We do not find answers to a lot many questions in our lives. This very funky clock from Progetti is an ideal pendulum clock made of wood looks dapper in any setting.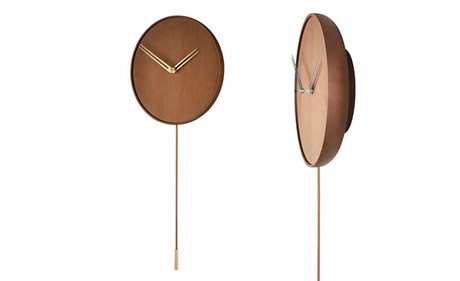 Swing is a clock from Nomon. This clock looks extremely classy in any interiors. The swing is made of solid wood with walnut finish and the hour are in chromed steel. The pendulum is in chromed steel. Swing G is made of solid wood with walnut finish and hour hands are in polished brass. The pendulum is polished brass.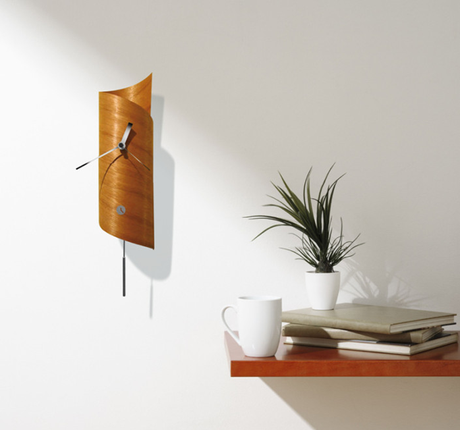 Wall Clock from Tothora
The Tothora clocks from Spain is perfect example of being chic and of premium quality. This clock can be accommodated anywhere in your interiors to be the focal point of the house.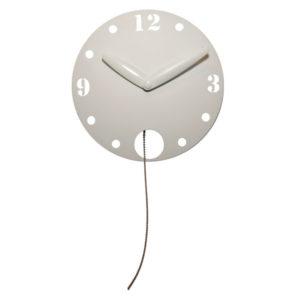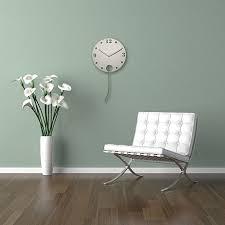 Waggle by Nextime
Want something funky for your house? This bath chain pendulum in this clock gives a funny waggle and make this funky clock into a great gift item for anyone. Consider gifting, you have your present in front of you.
The Creative Head of Just for Clocks and Interior Stylist Mr. Navin Kanodia says "Just for Clocks has added latest addition of pendulum clocks considering its demand and high potential in the market. Old is new and this applies richly into the world of pendulum clock. Right from Grandfather's clock this kind of clock has seen a lot of transformation and still stands favorite for infinite households."