A delicious spinach salad packed with pear, Gouda cheese, toasted hazelnuts and pomegranate seeds, and tossed in a tangy vinaigrette.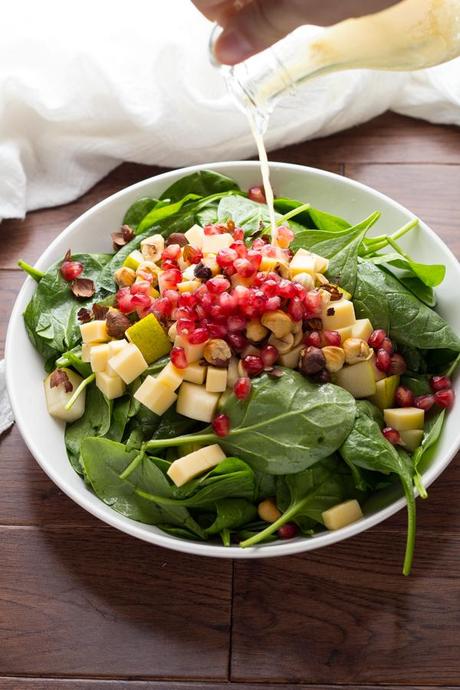 On Tuesday I promised you a salad, and here you go!
Normally I would save a salad for a Monday/Tuesday sort of post, however due to life, you're getting a Friday salad!  A Friday salad has to be pretty darn special, because let's face it: Friday is an indulgent dessert kind of day.  This salad has to be really special…dazzling, sparkly life of the party kind of special.
Guess what?  That's what you're looking at.