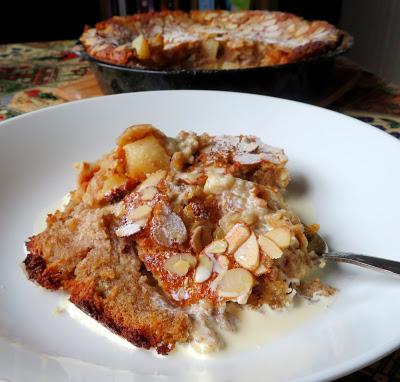 This is a dessert that is not only impressive, but also very easy to create.  Even easier to eat. With the colder temperatures and damp dismal weather comfort food is the order of the day and you can't get much more comforting than this!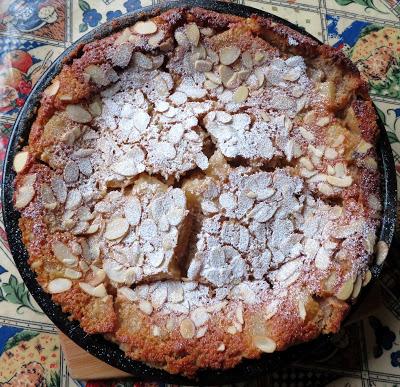 This falls into the category of what is called an "Impossible Pie."  Supposedly separating into three lush layers.  A crust on the bottom, topped with a custard and then a cake on the top.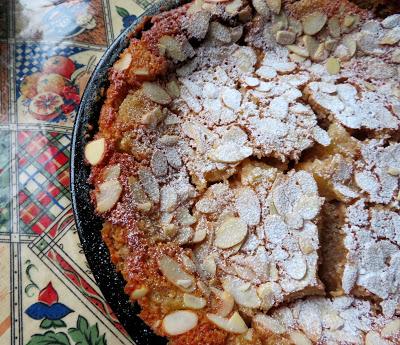 I have always found that the bottom has never been what you could really call a crust, but having said that, it doesn't really matter because they are spectacularly delicious desserts!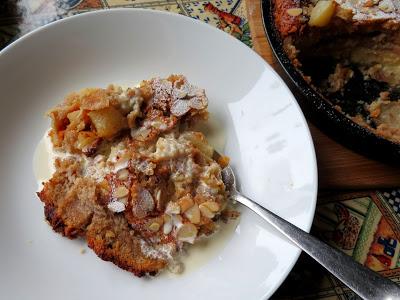 We especially love this version with its lush coconut and almond batter  . . .  rich and moreish . . .  studded with chunks of pear, lightly flavoured with cinnamon . . .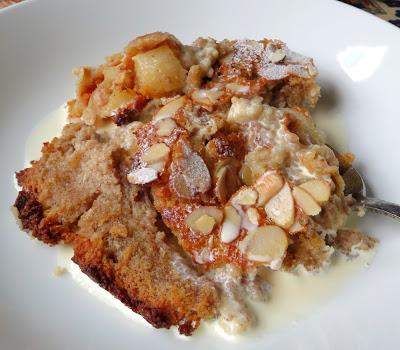 If you use real butter to butter the baking dish really well, you do end up with a browned almost crust on the bottom . . .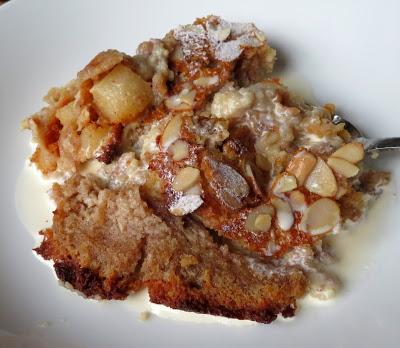 The custard is rich, delicious and nicely flavoured with coconut from the use of both whole and full fat coconut milks along with the eggs  . . .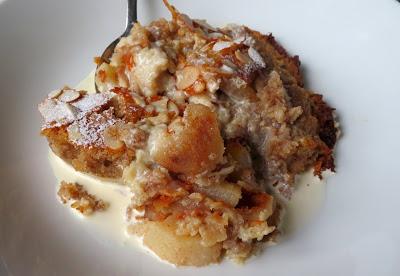 the cake part is also rich and delicious  . . .  highly flavoured with almond and coconut, from the use of dessicated coconut and ground almonds . . .  giving you almost a frangipane cake . . .  studded with cooked pears  . . .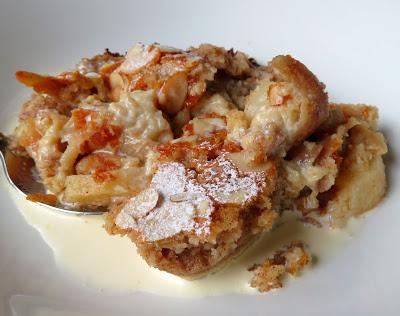 And of course you have the flaked almond topping  . . .  gilding the lily so to speak.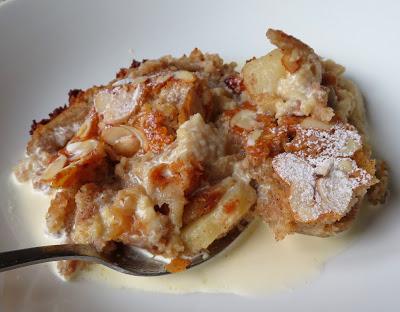 Throughout there is the lovely flavor of cinnamon . . .  the warm baking spice that always whispers "Home Sweet Home" to my heart.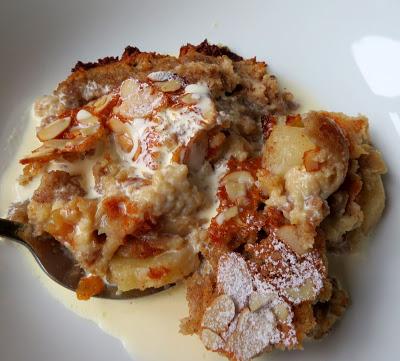 The smell when it is baking is amazing  . . .  buttery, warm, cinnamony, nutty  . . .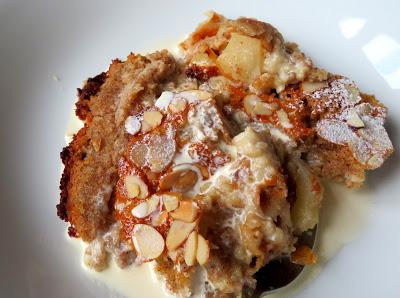 The flavor of it is pretty amazing as well.  If you only bake one dessert this weekend, let it be this. You will not regret it!
Yield:
6
Author:
Marie Rayner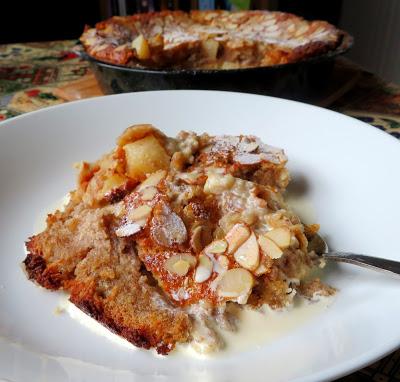 Pear, Almond & Coconut Impossible Pie
Called impossible because like magic the mixture separates as it cooks into a base and filling. If you don't like pears you can use canned apples, peaches, apricots or even berries in this fabulous recipe
ingredients:
75g plain flour (1/2 cup + 2 tsp)
2 tsp ground cinnamon
40g dessicated coconut (1/2 cup)
40g almond meal (1/2 cup)
240ml whole coconut milk (1 cup)
240ml whole milk (1 cup)
125g butter melted (9 TBS)
4 large free range eggs
2 TBS golden syrup (can use corn syrup)
400g tin of pears, drained and chopped roughly (14 ounce tin)
20 flaked almonds (4 TBS)
instructions:
How to cook Pear, Almond & Coconut Impossible Pie
Preheat the oven to 180*C/350*F/ gas mark 4. Butter a 9 inch deep cake tin or pie dish very well. Set on a baking tray.
Sift the flour and cinnamon into a bowl. Whisk in the sugar, coconut and almond meal. Whisk together the eggs, melted butter, coconut milk, milk and golden syrup. Add to the dry mixture and mix well together. Stir in the chopped pears. Pour into the prepared baking dish. Set on the baking tray. Sprinkle with the flaked almonds.
Bake in the preheated oven for 40 minutes or so until golden brown and set. Serve warm or cold, dusted with icing sugar if desired. Cream, warm custard or vanilla ice cream goes well with this.
Did you make this recipe?
Tag @marierayner5530 on instagram and hashtag it #EnglishKitchenCreated using
The Recipes Generator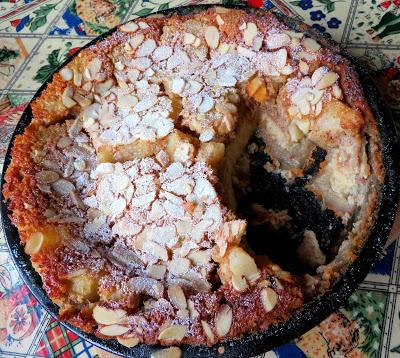 I can't help myself. I keep nibbling at the edges of this. Its just so, so, so good.  If you are not fond pears, feel free to use any other tinned fruit.  Apples, peaches, apricots, berries, mango  . . .  all go spectacularly well in this!