Mini-sized pretzel-crusted peanut butter cheesecakes are stuffed with a full-sized peanut butter cup…peanut butter lovers: beware, these are seriously addictive!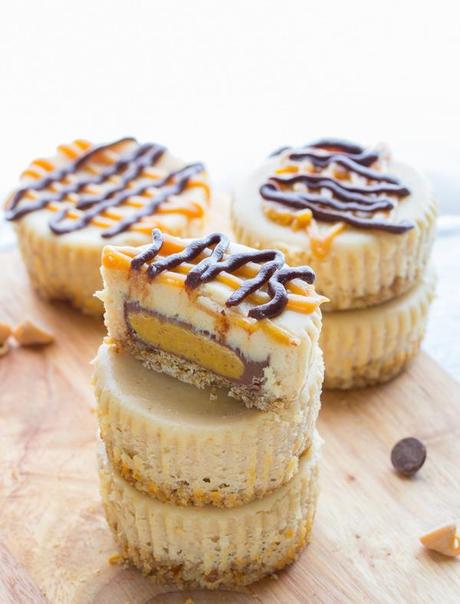 I am a complicated lady.
I like reality TV…and Netflix documentaries.  I love pineapple…but only on my pizza.  I can be talkative and loud…but I am also an introvert.
And now, just days after posting 29 Healthy Work Lunch Ideas, I have to go and post these…the ultimate, decadent, creamy, peanut-buttery little cheesecakes you ever will see.
I won't blame you if you are confused.  But the thing is…I like my meals to be healthy, and my desserts to be desserts!  I don't want to mess around with a good thing!  And cheesecakes:  a very good thing.
Continue reading: PEANUT BUTTER CUP MINI CHEESECAKES WITH A PRETZEL CRUST