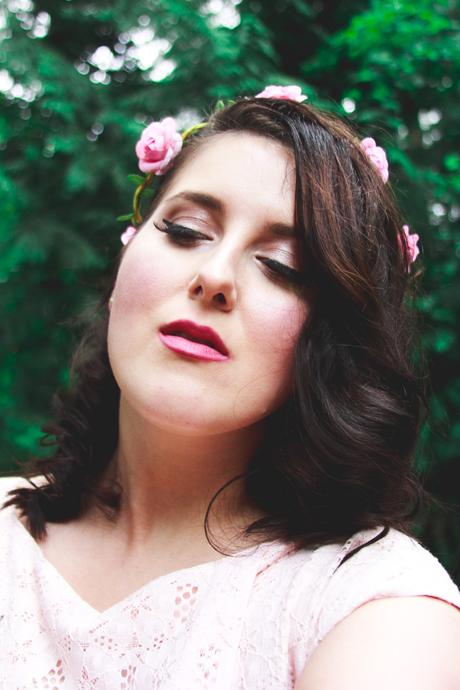 Lately, I have been thinking about what it might be like to re-brand my blog. I've had the name Eccentric Owl for so long that I'm afraid to change it, but for quite some time it just hasn't felt right. It's been at least a year since I've considered renaming this space. If you look at the title of my blog and have no knowledge of what I do here, it could be about anything. Perhaps it's an animal blog, or a quirky teen trying to stand out. It could be a journal. And so often I am called THE Eccentric Owl as a title, which, small a word as "the" is, bothers me. Misnomers always do. It's similar to my childhood and having everyone misspell my nickname because "Kristi" was so unusual at the time and there are so many combinations to choose from (Christy/Christi/Kristie/Christie/Cristy/Kristy… you get the picture.)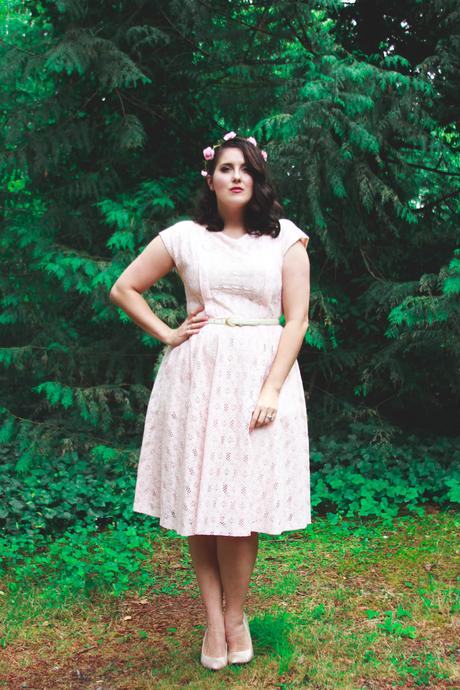 When I chose my blog name, I only wanted to combine a feeling of uniqueness with my favorite animal at the time. I had previously named this space "A Day In the Life" as I was young and too lazy to think of something better, and I didn't really think I would go anywhere with the blog. It was my journal for my thoughts and nothing more. Then, when I realized I wanted to move into fashion blogging, I noted that I needed a standout name. What did I love? Owls. Quirky style. I was only just getting into a retro/vintage feel, but it was much more reproduction and quirk then, and it's so much more about elegance and a true vintage look now. Perhaps I'm not ever going to commit to only wearing vintage, but I at least want to always look like a girl who knows what vintage truly is.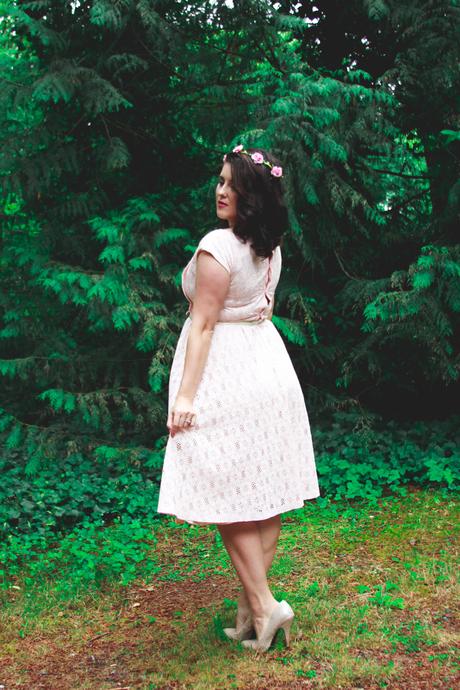 I don't know if "Eccentric Owl" is really
right
any more, or if it ever really was something that truly resonated with my wishes. It's a quick thesaurus search and an animal that I love.
I've heard stories of how rebranding can be difficult, scary, that you lose followers, you lose people who are interested, etc; for me, the name is the only thing that would change. My style isn't going to change with it. If anything, I may start feeling even more into my style if I change my blog name to reflect what I'm all about here. I write book reviews and wear vintage clothes. I love makeup, I'm a mother, I'm a retro housewife, I'm a writer. None of those things are truly reflected in my blog's name.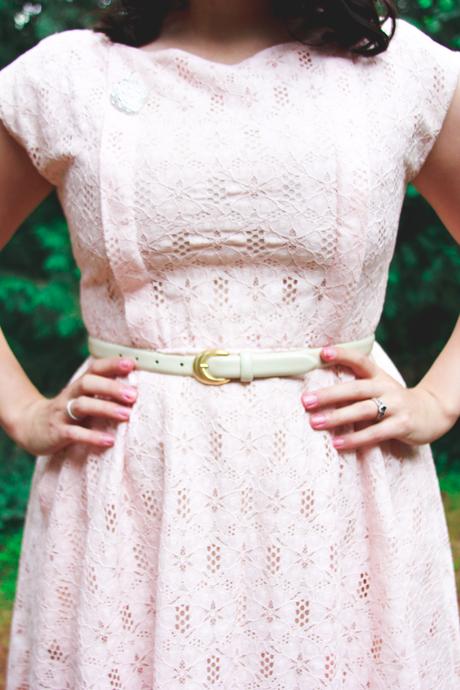 My mind always wants everything to fit perfectly, to be organized just-so, to be categorized into the exact place, to be written eloquently and understood effortlessly. So at this crossroad, where I am considering changing something that is so much associated with who I am, it's a bit scary and confusing. It's just a name,  but it's a name that has been with me for over seven years! The only thing I've owned longer than that was my cat.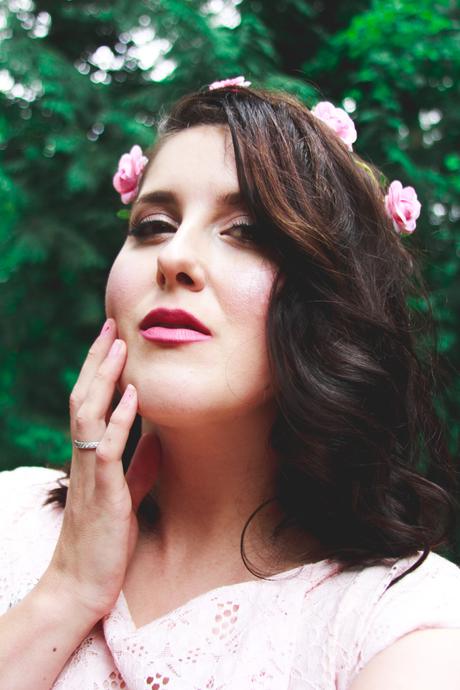 So, the name of this space might change sometime in the future. The essence will be the same, and perhaps get even better when I feel the look and name has been perfected. I won't be changing. My love for blogging won't be going anywhere. I won't suddenly become a mom blog, or a lifestyle blog, or something along those veins, that I always admire but that I most decidedly am not.
And I know, some people are attached to my blog name. I'm attached to it, in a fond way. It launched me into fashion, and it's become synonymous with my self. It's a lovely name.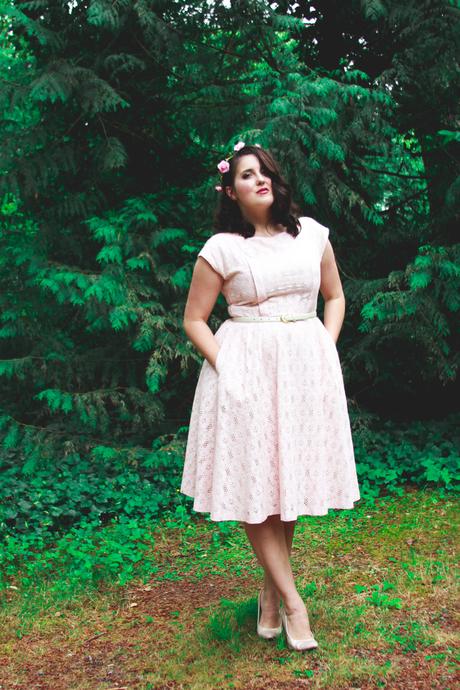 Dress, vintage | heels and belt, thrifted | lips, Milani Matte Darling
| Flower crown, old, c/o Choies | Strawberry brooch, gift from Noelle
But sometimes, even good things need to change.
So bear with me as I brainstorm, possibly complain, and, I hope, finally settle on the perfect name.
I hope you're all having a good start to your week!

Bloglovin|Facebook|Twitter|Pinterest|Instagram|Etsy Vintage|Circle Skirt Shop|Photography