Hub was told to consume more collagen food so we have been diligently eating peach gum.  Kind of getting stale with the usual combination so this time round, I turned them into Peach Gum Jelly for a change.
This is good especially the weather has been getting really hot.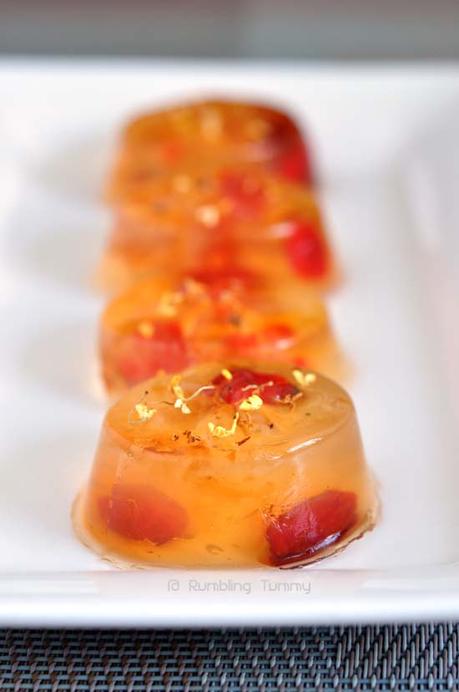 What you need:
Peach gum, soak and steam for 1/2 hour
700g water
1 packet of agar agar powder
a handful of goji berries
100g sugar (to taste)

Method:
Combine agar agar powder with sugar.  Mix well.
Combine goji and water and bring to a boil.
Stir in agar agar mixture and boil until dissolved.
Stir in peach gum.
Rinse the mold with water.
Pour in agar agar mixture and let it set.
Chill in fridge until firm.
Sprinkle a little osmanthus flower and serve cold.
Enjoy!


If you have enjoyed this post by Rumbling Tummy, be sure to follow her on Facebook, Instagram, Pinterest, Twitter and Google+ .