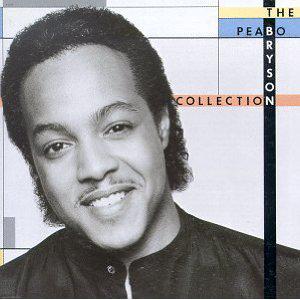 In 1984 I was standing at the bar at Henry Africa's with several other male friends trying to find a way to get the fern bar beauties to do the wild thing.  I spotted a pretty former classmate with a Bloody Mary in her hand and two empties in front of her.  Three years earlier she sat two rows in front of me during my first year criminal procedure class but I never learned her name.
I walked over to her with my narrow lapeled pin-striped suited wingmen.  She was there with two bodacious shoulder-padded coat and mini skirt suited, pointy shoe-toed yuppy friends. I softly tossed out the first line,
"Girl you must be tired, because you been running through my mind all day."
It worked.  She was interested in me.  We talked and it was the bomb.  Now was the time to try to get horizontal.  I invited her back to my place, an earthquake shack in the Outer Sunset, and she agreed to come.  I don't know whether she was interested in me or the history of my rented iconic 1906 San Franciscan four room shack near Ocean Beach, or both,  She said she first had to go to her nearby apartment to pick up her car.  We left together and, after a brief hand touch and kiss, parted at the door, I for my car and her for her apartment.
I was spazzing! I quickly raced home, cleaned up, and then began to look for the perfect seduction mood music.  Possibilities, possibilities - something classic, soulful, smooth, flirtatious and enticing.  
Al Green
was around but only performing gospel.  He had yet to start his rise to an R&B "Oh, Baby, Baby" romance king.  
Aaron Neville
had one good "get in her pants" album,
Tell It Like It Is
,
but that was almost twenty years old and he still hadn't released a second album.  I paged through my albums at a helacious rate to find the right tunes since she would be there any minute. I grabbed
The Peabo Bryson Collection
by
Peabo Bryson
and queued it up not an instant too soon.  The doorbell rang just as Bryson crooned his first "
Oh Yeah
" of the first track "
I'm So Into You
" a soulful, full R&B big band orchestrated Bryson written love song.  
I opened the door.  The mood was perfect.  There she was in something more comfortable - complete with oversized top and stretch stirrup pants.  I invited her in and we sat on my worn, throw-covered sofa.  I poured a nice glass of Riesling and asked her how she was.  She said,
"
I'm just sugar and spice and all those things that are nice.
"
Immediately, I could
"
Feel The Fire
"
just as Bryson sang it on track two.  Another glass or two of wine got poured as we both felt like
"Reaching For The Sky"
as Bryson's vocals told us to do. A kiss, a look, a touch. When Peabo told us to
"Let The Feeling Flow"
 we listened and I lowered the lights. Our voices remained silent as Peabo told us
"We Don't Have To Talk (About Love)
."  
There comes a time in any seduction that a little help is appreciated to get over the awkwardness of first time jitters.  Bryson provided the medicine with the classic Michael Masser and Gerry Goffin co-written
"
Tonight, I Celebrate My Love
"
sung as a duet with
Roberta Flack
.  I kept quiet and let Bryson and Flack take the laboring oar.  As if that gem was not enough Bryson made sure that the album would help any man who was trying to get laid.  He performs three more duets with Flack,
"
You're Lookin' Like Love To Me,
"
that recommends couples act on their feelings rather than with any hesitation early in a potential relationship;
"
I Just Came Here To Dance
,"
about new strangers meeting and falling for each other; and
"
Heaven About Me,
"
a more physical, quicker, dance number celebrating the joys of being romantically physical.
By this time I simply did not remember what was spinning on the turntable since we retired to another room in the love shack,  The next morning after she had left I put on the last track of the album,
"
What You Won't Do For Love
,"
an afterglow duet featuring Bryson and
Natalie Cole
. Now, as I sat there on the couch a terrible thought crossed my mind - I still didn't know her name.   
- Old School
Buy here: The Peabo Bryson Collection