Fourty-one year old PC Mark Goodlad, a traffic officer with West Yorkshire Police, was tragically killed on the M1 motorway yesterday after being struck by an HGV whilst assisting a broken-down motorist.
My thoughts and feelings are with the family, friends and colleagues of Mark at this time. I have lost a colleague in similar circumstances and hope that those close to this tragedy will receive the help and support that they will need to get though this horrific event.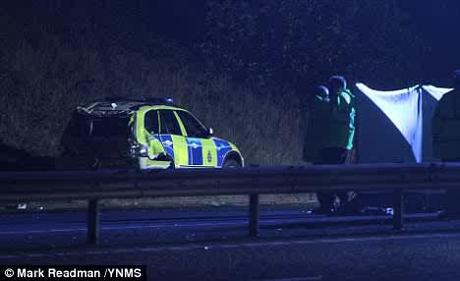 A 44 year-old man has been arrested on suspicion of causing death by dangerous driving. The Chief Constable of West Yorkshire Police has paid tribute to Mark in a statement to the press.