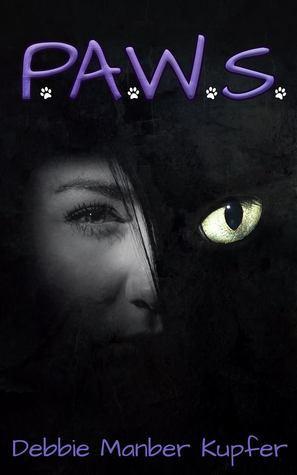 P.A.W.SBy
Debbie Manber Kupfer
| 322 pages | June 10th 2013 | Createspace |Rating.
3.5/5



When Miri's grandmother dies, she takes with her the family secret. Miri finds herself alone and abandoned in a St. Louis boarding school. But she is about to discover the secret isn't dead. Taunted by bullies, Miri is shocked to learn she possesses a secret power. It can save her... but can it save those she loves? After she is befriended by others with the same strange, magical powers, her history comes alive. And with it, Miri's fate becomes more dangerous. Join Miri on a mysterious and supernatural journey with her new friends, members of an underground St. Louis society known as the Partnership for Animagi, Werewolves, and Shapeshifters, better known as P.A.W.S.


Magic. Cats. Transfiguration. Underground Secret Societies. Sold.
This book sounded fun the moment I read the synopsis and thankfully, the author was kind enough to reach out to be to review the title. So glad. 
I'm a cat lover. I love all animals, dogs, hamsters, fish, rabbits. But I am a cat person and I won't deny it. That's part of what drew me in about this book. When Miri discovers the ability to transform herself into a cat. It's a dream come true, I mean, a cats life am I right? A pampered cat at least. Sleep, Eat, Play, Repeat. Imagine getting to pick and choose that life? It's like being Professor McGonagall. If you don't get that reference, what are you even doing with your life?
The story begins with the death of Miri's Grandmother. Sad. Worse, she's' sent to live with an aunt and uncle who have no intention of caring for her. Instead, they send her off to boarding school immediately.  This turns out to be good because it's here that she eventually discovers P.A.W.S The Partnership of Animagi, Werewolves and Shapeshifters. I love a good acronym. Her power is tied to an amulet that was left to her by her Grandmother and there are people who are willing to kill to get it. Cue the dangers! 
"You never know how strong you really are until you are tested."
Is one of my favorite quotes from this book.
It's a fast-paced fun read. It could be read as a stand-alone but could definitely see a sequel following up.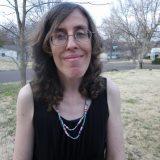 Debbie grew up in the UK in the East London suburb of Barking. She has lived in Israel, New York and North Carolina and somehow ended up in St. Louis, where for the last 14 years she has worked as a freelance puzzle constructor of word puzzles and logic problems. She lives with her husband, two children and a very opinionated feline. She believes that with enough tea and dark chocolate you can achieve anything!
- 
Goodreads
 - 
Website
 - 
Twitter
 - Facebook -
-

TWITTER

- 

FACEBOOK

 -

INSTAGRAM

 -

GOODREADS

 -

AMAZON

-