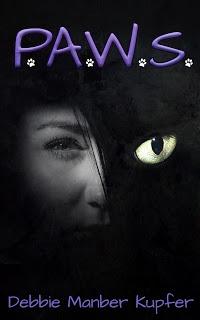 P.A.W.S
Author: 
Debbie Manber Kupfer


Synopsis
: When Miri's grandmother dies, she takes with her the family secret. Miri finds herself alone and abandoned in a St. Louis boarding school. But she is about to discover the secret isn't dead. Taunted by bullies, Miri is shocked to learn she possesses a secret power. It can save her... but can it save those she loves? After she is befriended by others with the same strange, magical powers, her history comes alive. And with it, Miri's fate becomes more dangerous. Join Miri on a mysterious and supernatural journey with her new friends, members of an underground St. Louis society known as the Partnership for Animagi, Werewolves, and Shapeshifters, better known as P.A.W.S.

About The Author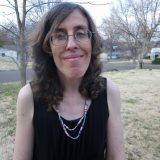 Debbie grew up in the UK in the East London suburb of Barking. She has lived in Israel, New York and North Carolina and somehow ended up in St. Louis, where for the last 14 years she has worked as a freelance puzzle constructor of word puzzles and logic problems. She lives with her husband, two children and a very opinionated feline. She believes that with enough tea and dark chocolate you can achieve anything!
Goodreads
Website
Twitter
Facebook