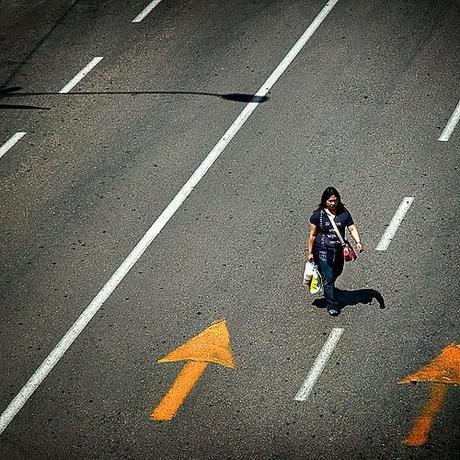 Paving the way. (Photo: Flickr user back to menu)
Given that women are half of the world's population, there's understandably a broad spectrum of issues to advocate on International Women's Day, ranging from climate change to health outcomes. Many of these issues are interrelated.
Political and economic participation are significant for women because they have spillover effects into other areas of women's lives, as well as into the wellbeing of their families and communities. In the political realm, women's participation is necessary for ensuring that policies and regulations accurately consider the interests and perspectives of half of the population. In local, national, and global economies, women's participation contributes to growth, a stronger labor pool, and innovation.
Political and economic participation also have crosscutting effects because they help women gain control over their own health outcomes, reproduction, and safety concerns. Therefore, understanding the institutions that affect political and economic participation can be useful for advocating reforms and other institutional changes to benefit women in all aspects of their lives.
It is timely that the Economist Intelligence Unit has recently put together an index to measure the status of some of these institutions in 128 countries. The Women's Economic Opportunity Index 2012 (WEO) looks at laws, regulations, practices, customs, and attitudes that allow women to participate in the workforce, whether as wage-earning employees or business owners. One of the 29 indicators is political participation, but arguably many of the indicators that affect women's economic opportunity also affect their opportunities to participate in politics.
On the road to women's empowerment, we know where we want to go. By understanding and evaluating, we have a map of where we are. Getting the institutions right is like paving the way.
In this Economic Reform Feature Service article, I lay out some of the institutional factors that affect women's political and economic participation. Though not exhaustive, it provides examples of what could be limiting women's empowerment around the world, as well as what countries, communities, and women themselves can do to eliminate barriers to their participation.
Article at a glance:
Although gender equality is improving, gaps between men's and women's political and economic participation remain.
The reasons that women do not participate on the same scale as men are often institutional in nature.
By reforming the institutional environments in which women live and work, women will empower themselves and close the gender gap.