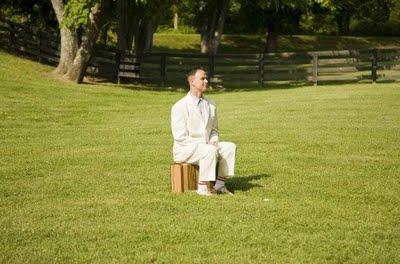 What do faux painting, the blues, and shrimp all have in common? Paul Dengler, of course, but you probably wouldn't know that because Paul Dengler is so modest. Y
ou might have a better chance finding him in the foyer of a mansion in Greater Nashville, immaculately rag-rolling and glazing twenty-foot-high walls with the patience and care of a disciplined brain surgeon than you would to see him in public.
Even though he is one of two well-known, national Forrest Gump impersonators (the better one, I think),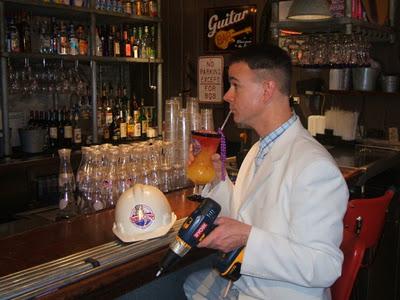 I wasn't aware of Paul's talent until six years ago. He wasn't even aware of it until a few years before that, haha. I finally invited him over for pizza this past spring. He gave such a powerfully convincing performance around the dinner table that I lost interest in eating, sitting in awe. Forrest Gump, after all, embodies the America spirit, fictional though he may be. In fact, had I the opportunity to meet George Washington or the real Forrest Gump, I would choose (forgive me ...) Forrest. 
I mean, can you think of anyone as selfless and ignorant of his proximity to greatness than Forrest Gump?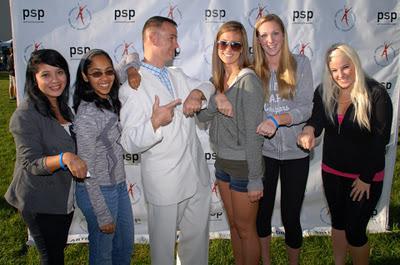 It's obvious when talking to Paul that he absolutely loves the seasonal work the national chain of Bubba Gump Shrimp Company restaurants give him. BUT his first love, hands down, is music. An accomplished blues musician, the sound that comes out of this man throws you for a curve. Listen:
Hearing Paul sing is like invoking the spirit of New Orleans.
 You would have been blown away like I was when I had him visit my school. Aside from the simon & garfunkelesque spell he put over his audience, I was more intrigued to see the number of songs he had written on the reams of paper he carries with him at the bottom of his guitar case. All in impeccable musical notation (He wouldn't say so).
But what do you do when talents like painting, music, and impersonation reach such a high level of proficiency that they fight for your attention and professional direction becomes impossible to determine without gut-wrenching angst? That has been a topic of several conversations we have had. "Pray for shrimp", says Paul, a prayer with which he has intimately become familiar these last few years.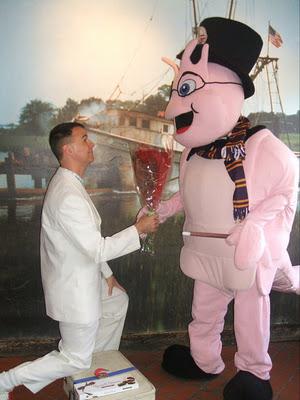 No one wants to miss out on opportunities, especially if he or she gains to do more good by taking them. But when life and time and resources don't allow any more time for juggling talents and gigs, you have to make a decision by cutting losses, watching some dreams drift, and praying that when the tide comes in, it brings in more shrimp than you've ever dreamed.
Take a listen to Paul's catalog of 35 songs. 35 different "prayers for shrimp", if you will.
http://www.reverbnation.com/pauldengler
Also, look up Paul on Facebook and "drop him a line!"
http://www.facebook.com/profile.php?id=1291358568&sk=wall