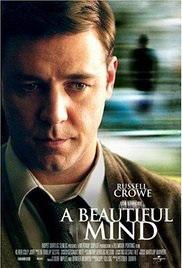 Director: Ron Howard
Writer: Akiva Goldman (Screenplay) Sylvia Nasar (Book)
Starring: Russell Crowe, Ed Harris, Jennifer Connelly, Paul Bettany, Christopher Plummer, Adam Goldberg, Josh Lucas, Jason Gray-Stanford, Judd Hirsch
Plot: After a brilliant but asocial mathematician, John Nash, accepts secret work in cryptography, his life takes a turn for the nightmarish.
There may be spoilers the rest of the review
Verdict: Beautiful Drama
Story: A Beautiful Mind starts as we see John Nash (Crowe) start his time at Princeton University where we meet fellow students Sol (Goldberg), Hansen (Lucas), Bender (Rapp), Ainsley (Gray-Stanford) and his roommate Charles (Bettany). Struggling to find his place in the University it takes an everyday occurrence for John to final start rolling on his theory.
After becoming the brightest student John moves onto becoming a teacher while secretly working for the government on code breaking reporting to Parcher (Harris). While teaching he meets the beautiful Alicia Nash (Connelly) and the two strike it off before starting their lives together.
When it becomes apparent John is struggling to manage both live the people that care about him with Charles returning to his life, Parcher pushing him too much and his wife wondering what he is up to, but this beautiful mind is about to be tested when Dr Rosen (Plummer) a psychologist enters his life.
A Beautiful Mind is a wonderfully drama showing us the story of one of the greatest minds of our generation. We see how difficult the life was for John before learning of his mind being damaged due to his schizophrenia. We follow from his time in school until his Noble Peace Prize. We see John deal and learn with his condition to still go on achieve greatness in his life. This is such a brilliant story that shows how success you can achieve your potential regardless.
Actor Review
Russell Crowe: John Nash is the brilliant mathematician that believes he has been working for the government cracking codes, but when we and he learns the truth we discover this beautiful mind is damaged in other ways. We see John's life from early Princeton till his final acceptance in the scientific world. Russell gives the best performance of his career her where he shines in the drama.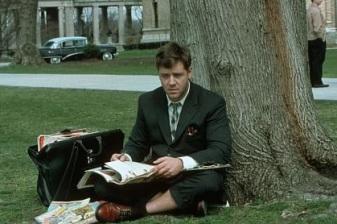 Ed Harris: Parcher is the man John believes works for the government as he lives the life of mystery and code breaking John believes he is part of. Ed is great in this supporting role.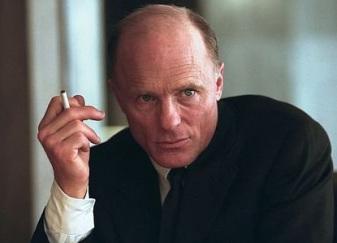 Jennifer Connelly: Alicia Nash starts off as a student of John's before being the only person that sees there is something wrong with his mind, she supports him through every decision in their lives. Jennifer is brilliant in this role of the patience wife.
Paul Bettany: Charles is the roommate John has at Princeton that helps him break out of the problems he has been suffering through but we learn the truth about Charles once we learn John's mental state. Paul put himself on the map with this great supporting role.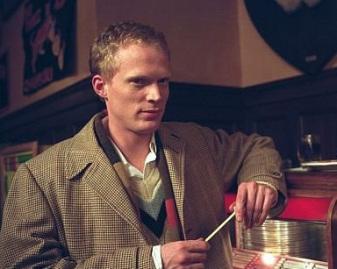 Support Cast: A Beautiful Mind has a brilliant supporting cast that all give performances worthy of this subject matter.
Director Review: Ron Howard – Ron shows that he can handle the serious films that are important to see the greatest people in human history.
Biographical: A Beautiful Mind shows the struggles John Nash had with his own sanity to achieve unlocking all of the potential inside his mind.
History: A Beautiful Mind is one film that shows the mind of someone so troubled achieving so much.
Settings: A Beautiful Mind uses the real life location re-created for the story to be unfolded in.
Suggestion: A Beautiful Mind is one for everyone to watch at least once. (Watch)
Best Part: The Pen scene.
Worst Part: Slightly too much time on the imagined side of John's life.
Favourite Quote: Dr Rosen 'Imagine if you suddenly learned that the people, the places, the moments most important to you were not gone, not dead, but worse, had never been. What kind of hell would that be?'
Believability: Based on the John Nash and his amazing story.
Chances of Tears: Maybe a few nearer the end.
Chances of Sequel: No
Post Credits Scene: No
Oscar Chances: Won 4 Oscars including Best Picture, Director and Supporting Actress with another 4 Nomination including Best Actor.
Budget: $60 Million
Runtime: 2 Hours 15 Minutes
Tagline: The Only Thing Greater Than the Power of the Mind is the Courage of the Heart
Trivia: John Nash is shown smoking in the film. In reality, he was a militant anti-smoker.
Overall: Brilliant Biographical film that is a must watch for all.
Rating