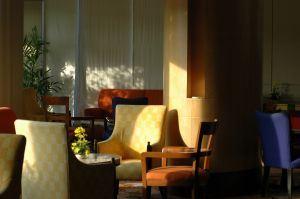 Caulbearers United Scam/Caught Red-Handed
Shannon Lee Wolf or shall I say Sharon is going crazy.
She has repeatedly visited my site. She had also alerted a few other of her associates (her partners in crime).
The bitch is in a panic yet she is playing the circumstances off.
Sharon attempts in vain to manipulate the situation that she is in. Putting up a public front and display. Sharon is not a strong and unique person.
She is just a phony weak liar.
Sharon/Shannon is not fooling anyone over here. (I am way ahead of you bitch!)
Sharon's shit is all hanging out there.
The lengths that she will go through to cover up her tracks just to make her lies appear even the more legitimate.
As usual she has to use her facebook page as a means of  support (a crutch).
A place to build up her false sense of purpose and credibility. And to "prove" to those who are gullable enough to believe in her, or to those who are just pretending to believe in all of the bullshit that she is portraying.
While I have a real and productive life to live and enjoy with plenty of security along down the line Sharon has to continue on with her cons.
I just wish she'd stop following my blog and stop worrying about me and what I write about. She needs to mind her own business and get a life of her own. No one over here cares about her or her existence. She serves no true value or importance.
Instead of putting on airs of being content and laughing things off knowing damn well that she hasn't got a pot to piss in she needs to be out looking for a job instead of looking for ways to hustle over the internet.
Fifty year old bitch has nothing to show for anything but a funky fat ass. Who and what does she plan to live off of for the rest of her life?
Oh I know, Sharon is the co founder of "Vermont Peace Barbecue Sauce" the first sauce made by caulbearers!!!!!
Sharon needs not to pretend to laugh at anyone or anything because she is a mockery within herself.
If I were able to delete this sick bitch from my site's subscription I would, unfortunately that option is currently not available.
Anyway, here is the latest in her transparent ploys.
https://www.facebook.com/CaulBearersUnitedLiftingTheVeil
The Curious Caul
Yesterday
Surreal how some people will launch cyber hate attacks on you from the dark shadows of anonymity, and always on the safety of their own turf. A self propelled whirling blackness they create — shadow boxing at it's worst.

The Curious Caul Martin, I am honored by your presence as well — thank you. When you say that there are dangers involved, it's true that there can be. Because most cbs are highly sensitive to energies this can sometimes make us vulnerable to negative energies — especially when they are directed toward us. Though we are light workers (I make few references to the dark ones) our particular vibrations can attract negative forces to us. This unwanted connection with dark vibrations is one of the worst things we face in our lives and the most difficult to cope with. The others of course are the "weird" comments and ridicules from normals who don't understand us. It's vital that we have a sense of humor, first and foremost. Being able to laugh about the psychic attacks on us is really key in letting them roll off our backs. Humor tends to put us back into alignment with ourselves. Being in alignment with who you are as a cb can be a different experience compared with normals. With things like yoga and meditation, normals become more relaxed and serene and may experience a few images or colors that make them feel lighter. CBs are rarely capable of maintaining serenity because of our sensitivities to stimuli. And when we get in touch with our spirit, we become even more sensitive. Our intuition sky rockets, our visions and paranormal experiences increase and we can become more easily off balance because of it. So we do need to be hyper vigilant about how much we exercise our awakenings. This is mostly true because of how far we really wish to go with our gifts. Not all of us wish to practice psychic arts or to step too far into that "world between worlds" we so readily sense. In general though, my feeling is that simply blocking out negativity from others and not letting it question who we are, or demean our value is absolutely essential. We need to be in the presence of others who help us to shine. This is when we can really key into our intuition and insight — not questioning yourself is so vital. If we know (feel) something to be true about a person and they full out deny it, then in all likelihood they are lying. Trust your gut above all else. about an hour ago And here are Sharon's desperate visits to my site:

Visitor Analysis & System Spec

Referring URL: (No referring link)

Host Name: dsl561.mtplvtsc.sover.net Browser: Chrome 25.0

IP Address: 72.15.18.56 — [Label IP Address] Operating System: WinXP

Location: Montpelier, Vermont, United States Resolution: Unknown

Returning Visits: 0 Javascript: Disabled

Visit Length: Multiple visits spread over more than one day ISP: Sovernet

Navigation Path

Date Time WebPage Multiline URLs

(No referring link)

22 Mar 10:15:41 AM  misslatoya.wordpress.com/2011/12/07/the-truth-about-the-caul-and-the-truth-about-voodoosigns-and-symptoms/

(No referring link)

30 Mar 03:55:59 PM  misslatoya.wordpress.com/2013/03/27/hustling-is-where-the-heart-is-shannon-lee-wolf/

(No referring link)

30 Mar 03:59:27 PM  misslatoya.wordpress.com/2013/03/22/vital-information-on-shannon-lee-wolf-a-k-a-sharon-lasitter/

(No referring link)

30 Mar 04:12:29 PM  misslatoya.wordpress.com/2013/03/22/vital-information-on-shannon-lee-wolf-a-k-a-sharon-lasitter/

(No referring link)

30 Mar 04:21:52 PM  misslatoya.wordpress.com/2013/03/22/vital-information-on-shannon-lee-wolf-a-k-a-sharon-lasitter/

(No referring link)

30 Mar 04:22:06 PM  misslatoya.wordpress.com/2013/03/27/hustling-is-where-the-heart-is-shannon-lee-wolf/

(No referring link)

30 Mar 04:23:57 PM  misslatoya.wordpress.com/2013/03/27/hustling-is-where-the-heart-is-shannon-lee-wolf/

(No referring link)

30 Mar 04:24:07 PM  misslatoya.wordpress.com/2013/03/22/vital-information-on-shannon-lee-wolf-a-k-a-sharon-lasitter/

(No referring link)

30 Mar 05:31:31 PM  misslatoya.wordpress.com/2013/03/13/vocabulary-and-comprehension/

(No referring link)

31 Mar 11:40:31 AM  misslatoya.wordpress.com/

(No referring link)

31 Mar 11:51:43 AM  misslatoya.wordpress.com/2013/03/22/vital-information-on-shannon-lee-wolf-a-k-a-sharon-lasitter/

(No referring link)

31 Mar 11:52:16 AM  misslatoya.wordpress.com/2013/03/13/vocabulary-and-comprehension/

(No referring link)

31 Mar 11:52:35 AM  misslatoya.wordpress.com/2013/03/22/vital-information-on-shannon-lee-wolf-a-k-a-sharon-lasitter/

(No referring link)

1 Apr 04:40:53 PM  misslatoya.wordpress.com/

(No referring link)

1 Apr 04:41:29 PM  misslatoya.wordpress.com/2013/03/27/hustling-is-where-the-heart-is-shannon-lee-wolf/

(No referring link)

1 Apr 04:42:09 PM  misslatoya.wordpress.com/2013/03/27/hustling-is-where-the-heart-is-shannon-lee-wolf/

(No referring link)

1 Apr 04:42:25 PM  misslatoya.wordpress.com/2013/03/22/vital-information-on-shannon-lee-wolf-a-k-a-sharon-lasitter/

Visitor Analysis & System Spec

Referring URL: (No referring link)

Host Name: mail.bfslaw.com Browser: Firefox 19.0

IP Address: 74.94.129.49 — [Label IP Address] Operating System: Win7

Location: Montpelier, Vermont, United States Resolution: Unknown

Returning Visits: 0 Javascript: Disabled

Visit Length: Multiple visits spread over more than one day ISP: Comcast Business Communications

Navigation Path

Date Time WebPage

(No referring link)

1 Apr 12:46:00 PM  misslatoya.wordpress.com/2013/03/22/vital-information-on-shannon-lee-wolf-a-k-a-sharon-lasitter/

(No referring link)

1 Apr 12:53:00 PM  misslatoya.wordpress.com/my-self-written-articles/

(No referring link)

1 Apr 12:54:02 PM  misslatoya.wordpress.com/a-little-about-latoya/

(No referring link)

1 Apr 12:58:46 PM  misslatoya.wordpress.com/2013/03/22/vital-information-on-shannon-lee-wolf-a-k-a-sharon-lasitter/

(No referring link)

1 Apr 01:12:12 PM  misslatoya.wordpress.com/2013/03/22/vital-information-on-shannon-lee-wolf-a-k-a-sharon-lasitter/

(No referring link)

1 Apr 01:14:34 PM  misslatoya.wordpress.com/2013/03/27/hustling-is-where-the-heart-is-shannon-lee-wolf/

(No referring link)

2 Apr 01:27:53 PM  misslatoya.wordpress.com/2013/03/22/vital-information-on-shannon-lee-wolf-a-k-a-sharon-lasitter/

(No referring link)

2 Apr 01:27:54 PM  misslatoya.wordpress.com/2013/03/22/vital-information-on-shannon-lee-wolf-a-k-a-sharon-lasitter/

(No referring link)

2 Apr 01:48:22 PM  misslatoya.wordpress.com/2013/03/27/hustling-is-where-the-heart-is-shannon-lee-wolf/

(No referring link)

2 Apr 01:50:52 PM  misslatoya.wordpress.com/a-little-about-latoya/




Back to Featured Articles on

About the author

Latoya 365 shares View profile
View Blog

COMMUNITY SELF EXPRESSION