This is one of my weirder outfits. It's baby blue eyeshadow and giant spike earrings. Pastel jeans tucked into combat boots. I don't even think it's a case of opposing styles coming together, like leather and lace. No, it's just a mismatch of my favorite things right now. Some women crave babies, or chocolate, or coffee. Lately I've been craving super bright baby blue eyeshadow. I can't even begin to explain that craving!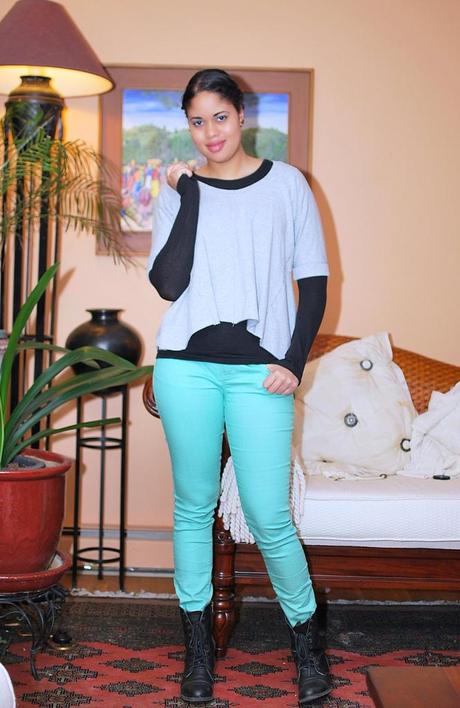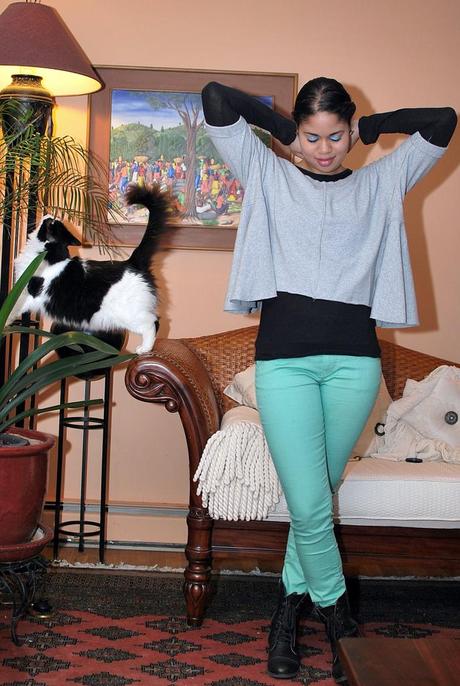 This could not be a post of my favorite things without a cat somewhere, right?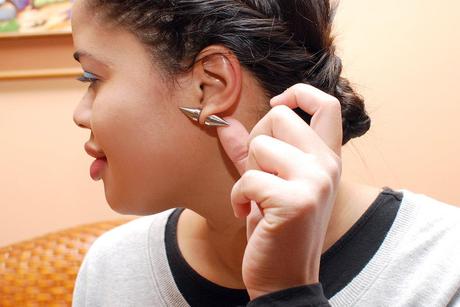 As for the crazy spike earrings? A gift from the ever-creative Holly. Check out her blog soon for DIY instructions- apparently they're easy to make!
sweater- Aiko
jeans- Forever21
boots- Steve Madden
Share/Bookmark