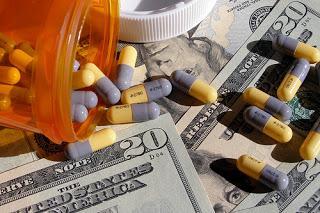 Photo by StockMonkeys.com. 
Fall is just around the corner. That means that it's almost time for the annual open enrollment period for Medicare Part D, Prescription Plans.  Between October 15th and December 7th of each year, Medicare beneficiaries can compare plans for prescription coverage and switch.   Or they can hold steady.
For more information on Open Enrollment dates and other the important events between September and January regarding Part D, see this brochure created by CMS (Centers for Medicare and Medicaid Services).
Are you asking, "What is Plan D?" Here is a brief overview of the program. 
The above video was produced by a private insurance company, United Healthcare. By linking to their video, I am not endorsing this insurance company or any other insurance company. See a SHIP counselor for free, unbiased Medicare counseling.  
From year to year, the insurance companies that administer Medicare Part D plans can change prices and policies. For example:
Monthly premiums can change from year to year. In 2013, $30 a month was a ballpark figure. Depending on a beneficiary's income level and their insurance company, the premium could be higher or lower than that.  If you want to read in detail about last year's open enrollment for Part D, see AARP's report. Again, I am not endorsing their insurance company either. 
The formulary can change. A formulary is the list of prescription drugs carried by the insurance company. A particular drug offered one year can move off the formulary the next year becoming unavailable to the beneficiary. But also new prescription drugs can be added as well. 
Policies for prescribing generics vs brand names can change. Sometimes, beneficiaries have to try a generic first before a doctor can prescribe a brand name. Sometimes the beneficiary can never get insurance coverage for a particular brand name prescription drug, even at the request of a doctor.  
Co-payments made at the pharmacy counter can change year to year. They also can vary by company for the same drug. 
Preferred pharmacies can change.  Some plans offer discounts if beneficiaries fill their prescriptions at particular pharmacies. Sometimes these discounts change in the new year. 
If Part D prescription plans can change so much from year to year, how can the beneficiary keep track of the changes?  Each fall, insurance companies mail letters in September, announcing upcoming changes. These change go into affect starting January 1st of the next year. Beneficiaries should look for this mailing and read it!  If beneficiaries don't remember receiving notification, they can call their insurance company. 
Beneficiaries can also use the online Medicare tool called the Plan Finder. It will provide information about costs and policies for their current program AND offer comparison to other plans.  Based on a search conducted between October 15th and December 7th, beneficiaries might decide to keep their current plan or switch. 
Here is the first video in a series from Medicare about how to use the Plan Finder:
For more information about Medicare Part D, you can explore the articles on AARP's guide or read information on the
Medicare site
. 
The amount spent on Part D prescriptions has grown since the plan's inception and is projected to continue to grow as reported by the 2012 Medicare Trustees:  
"The average annual Part D per capita growth rate was 3.7% between 2006 and 2011, but is projected to rise at a more rapid rate (5.6%) between 2011 and 2021)." (See this KKF.org site for the quote's source.)
Considering the amount of money circulating in this program on the macro level and the micro level, beneficiaries may want to be pro-active about examining their out-of-pocket costs. Open Enrollment, the Plan Finder, and SHIP counselors provide an opportunity and resources for making informed decisions. 
If you are interested in more data about Medicare Part D, the Kaiser Family Foundation prepares unbiased reports about Medicare. Here is a
fact-rich report from November 2012 about Part D
. 
Related:
Quick-and-Dirty Basics about Medicare
The Donut Hole Is Closing
Manifold Factors for Rising Medicare Costs