Parryware Display Studio is a unique concept from Roca Bathrooms
Parryware Display Studio inaugurated by Roca Bathrooms MD Pau Abello
With 2600 sq feet of retail area Parryware Display Studio by Roca Bathrooms is a must visit for every business and individual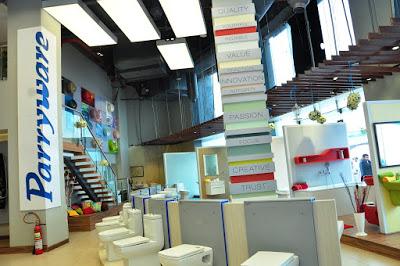 Parryware Display Studio, a unique concept from Roca Bathrooms launched by its Managing Director Pau Abello is a cavalcade of modern day lively bathroom solutions. It makes your bathrooms as cheerful, unique and playful as your living room. It is a unique concept. The first and only one is launched a few days back with currently no intention of launching its replicates in other cities. We had a detailed interaction with the managing director Pau Abello during the launch ceremony. The Studio is at ABW Towers, IFFCO Towers, Gurgaon. Don't miss a chance to visit it whenever you are traveling via National Highway 7, Delhi-Jaipur Highway. It is at exit 6 on the highway. If, and when you visit, you will have a complete transformation in the concept of setting up your bathrooms. The Studio promises to cater to all your needs related to contemporary bathroom solutions.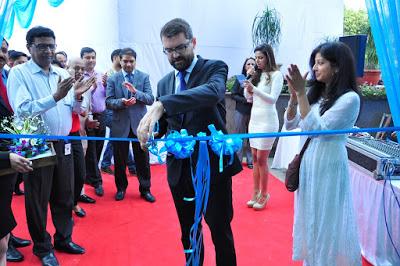 Almost all the products are on display here making it a completely experiential studio. It is spread over an area of 2600 square feet.  The studio is a must visit for all individuals who love to give a royal touch to their bathrooms. The concept stays equally valuable for a visit for businesses, architectures, interior designers, builders, and influencers. You will get a lot of ideas for redefining your bathroom spaces. For expansion purposes, the company targets to increase its dealership network to more than a thousand direct dealers by the end of the financial year 2016-17 across over 50 cities of India.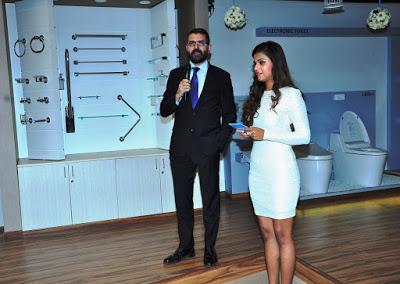 Roca Bathrooms have seven huge manufacturing plants across strategic regions of India. There are much corporate social responsibilities (CSR) initiatives in place and more in the pipeline. The investment of INR 150 crore in the coming years is planned to spend on research and development, and new product range. Parryware Display Studio is an earmark in that sense. Pau Abello has some phenomenal ideas to incorporate in the coming years.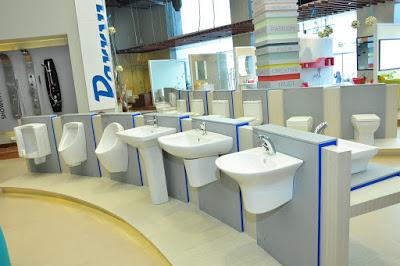 Mr. Pau Abello said,
"The launch of Parryware Display Studio is a significant achievement for us and underlines the importance of being available offline to the target audience and increases consumer connect with the brand. Parryware's new Display Studio will cover the entire range of its innovative and best-in-class products to enhance one's bathroom space. As a company, we are focused on providing complete customer satisfaction a
nd w
ith the industry adopting the latest technology, Parryware is at the forefront of providing the best in class bathroom solutions to its patrons in India."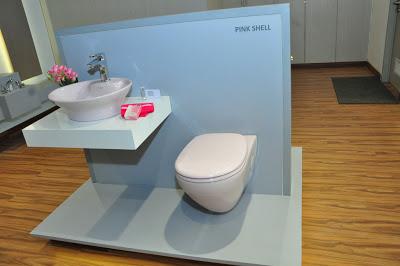 "With the introduction of the Display Centre, we are confident that that the consumers will cherish the products on offer and be inspired to transform their bathrooms.  This latest Parryware studio will allow us to be within easy access of the consumers, offering them a wide range of technology-enabled designs and applications in bathroom solutions,"
adds Mr Abello.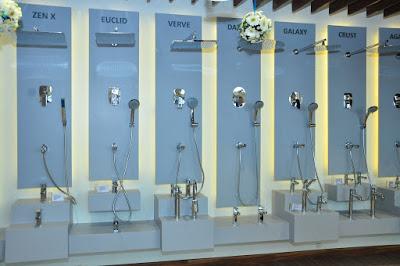 About Parryware
Parryware, India's leading manufacturer of bathroom products, originated from EID Parry, one of the country's oldest and most reputed business entities. In 2006, it entered into a joint venture with Roca Corporaci贸n, Spain, and became a Roca Group subsidiary in 2008 and turned into a wholly-owned subsidiary of the Roca Group in 2011.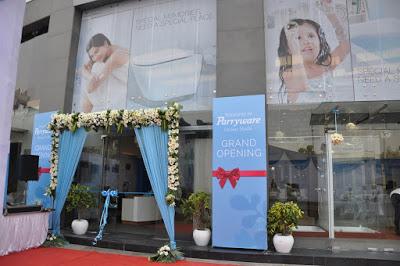 Relaunched into a new avatar in 2015, Parryware continues to hold the title, 'Superbrand' for the year 2014-15.  Parryware, with its more than 60-year heritage, has firmly positioned itself in the market with its seven manufacturing units strategically located across the country and with a presence in several overseas markets. Brand's strong foothold in the market has been testified by coveted titles such as 'Trusted Brand' (received in 2012, 2013 & 2014), 'Super brand' (in 2007 & 2015) & 'Powerbrand' (in 2010-11) and many prestigious endorsements from the leading International quality certification authorities. True to its legacy, Parryware continues to progress from strength to strength and charter ahead as a provider of complete and contemporary bathroom solutions for India. For more information - click here.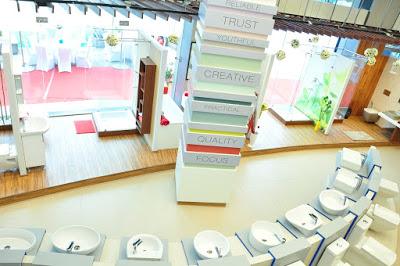 About Roca Group in India
Roca, a Spanish Owned Group, has been a global frontrunner in the bathroom space for almost 100 years with a focus on Design, Innovation, Sustainability and Wellbeing. With a presence in over 135 countries and 75 production plants spread across five continents, Roca is the ultimate worldwide benchmark reference for the creation of bathroom products. In India, Roca consolidated its position by joining hands with Parryware in 2006. With a solid distribution network in place, Roca India has a Pan India retail presence, which is targeting to expand its retail presence in Tier II and III cities, is aiming to add upto 100 dealers across all brands including Parryware, Roca and Laufen. Backed by a strong and rich pedigree, Roca India is poised to continue its revolutionary and leading presence in the country. For more information -
click here.