Parrot Cay Resort Turks & Caicos
Tuesday, August 21, 2012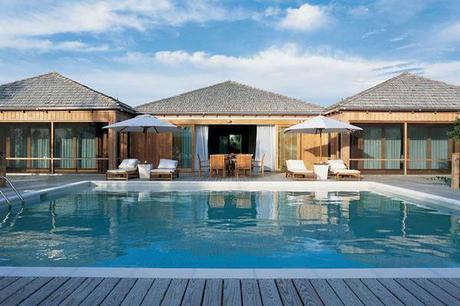 A group of eight large islands and forty cays, the Turks & Caicos are located less than 600 miles southeast of Miami. Composed of two island groups—the Turks are smaller and less populated than the Caicos—the entire chain contains almost 250 miles of pristine, white-powder beaches.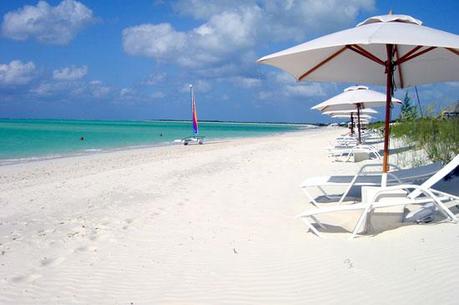 The physical landscape of the islands varies greatly. Flat coral islands such as Salt Cay, Providenciales, Grand Turk, and South Caicos are dry, dotted with scrubby bush and cactus, while islands with richer soil (Middle and North Caicos, Pine and Parrot Cays) are slightly hilly and lushly green.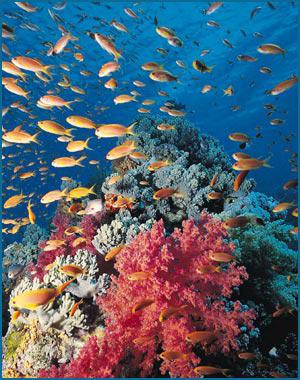 And, because the islands sit smack dab on the world's third-biggest coral reef system—65 miles wide, 200 miles long—they are consistently ranked among top diving locations. Huge areas have been set aside as underwater parks, affording protection to coral and underwater plants and wildlife.
Parrot Cay is a private island purchased in the late 1990's by the Singapore fashion icon Christina Ong. It is a retreat for those who seek total relaxation and rejuvenation of body and soul. White Sandy beaches, clear turquoise waters and kaleidoscopic marine life make Parrot Cay the ideal place to unwind.
Parrot Cay is all about luxury, wealth, celebrity and privacy. Parrot Cay is a major vacation destination to celebrities such as Bruce Willis, Julia Roberts, Penelope Cruz and Oprah.
Prices range from around $400/night up to $10,000/night. You can also rent some of the celebrity houses for around $5000 to $10,000/night.
Once a wild, uninhabited island, now a shimmering whitewashed wellness retreat, Parrot Cay has a mile of unspoilt, uninhabited and unforgettable beach.
COMO Shambhala Retreat is a place to detoxify, meditate and enjoy a more peaceful existence. Facilities are comprehensive and include a 540sq ft infinity-edge pool on the leeward side of the island, a yoga room and Pilates studio (both with specialist equipment), treatment rooms, steam, sauna and outdoor Jacuzzi garden.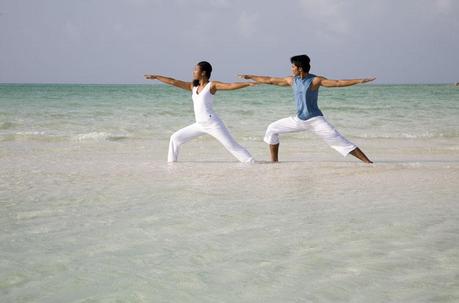 Daily complimentary Yoga and Pilates classes are available to all guests, and throughout the year Visiting Masters host dedicated Yoga Retreat Weeks.