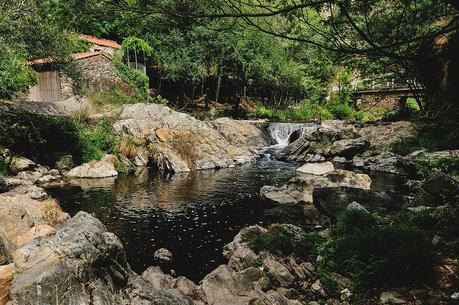 Most of our Saturday was spent between three places east of Porto, and this was the second — a surprise find and rather hidden away. It's one of the things I love the most about living in Portugal, especially here in the north: these quiet pockets of nature, no fanfare. Maybe I shouldn't say too much about it?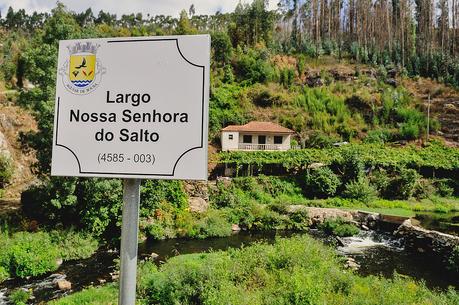 If you're driving along the A41/IC24 southbound you could probably see the park if you were seated high up, like from a truck, as the highway goes directly over it. The park is a little slice of paradise with picnic tables, a chapel, interpretive centre, a river (Rio Sousa), and will soon have a swing bridge to cross over the rocky canyon. They were building one while we were there.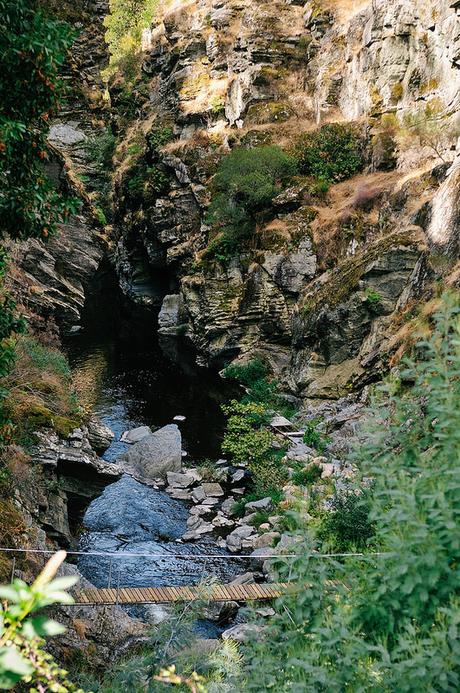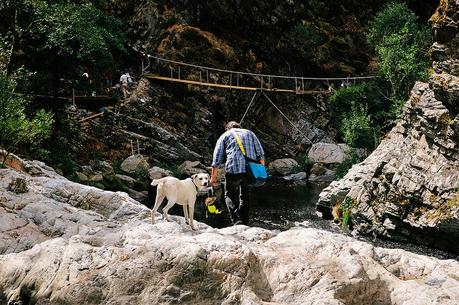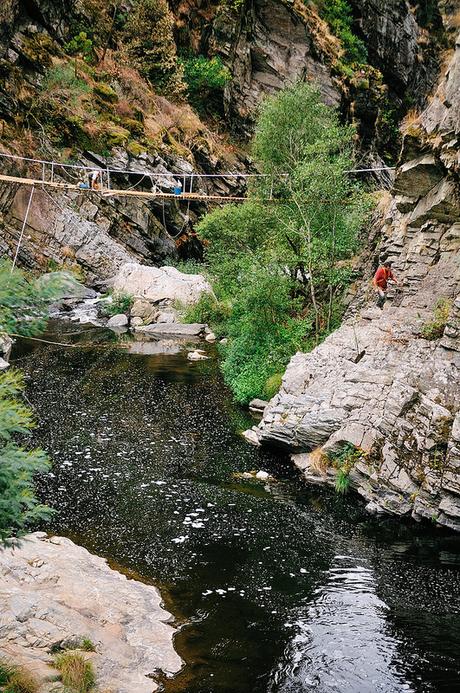 (Our pooch is such a poser!)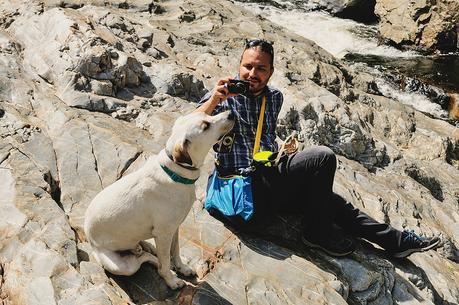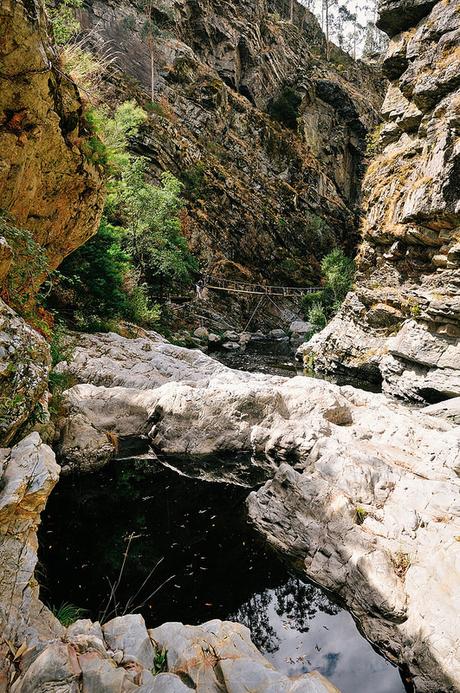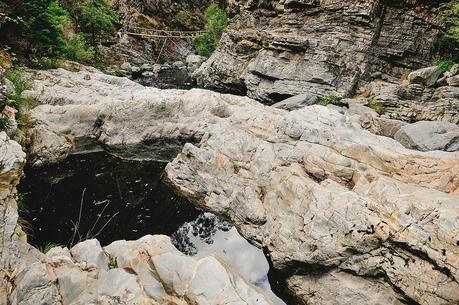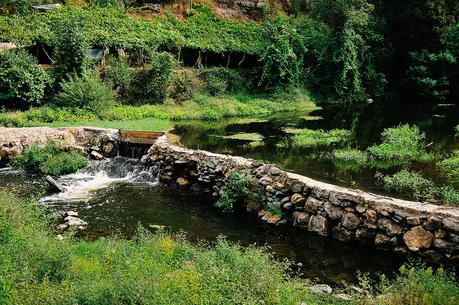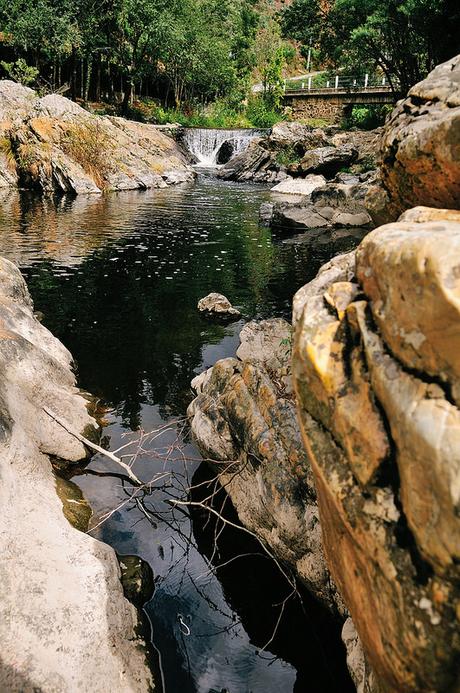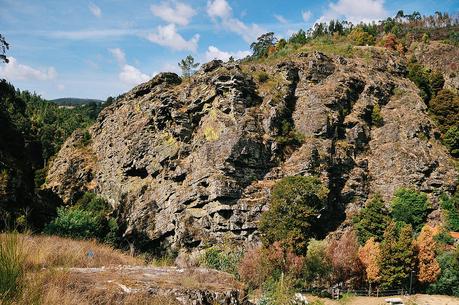 The park is named after the chapel, a stark white against the greenery and rock. I forgot to get the wide-angle of it I wanted on the way back from the entrance road, but I have to leave something for next time. Here's the eponymous Capela de Nossa Senhora do Salto: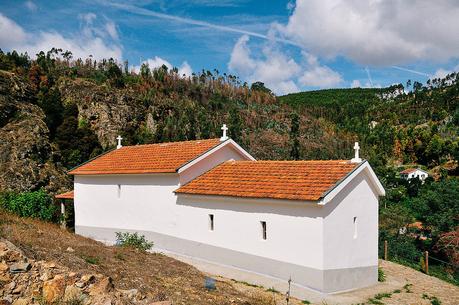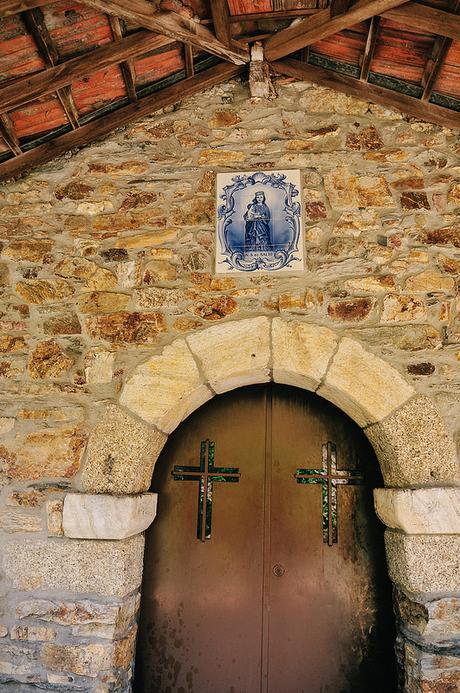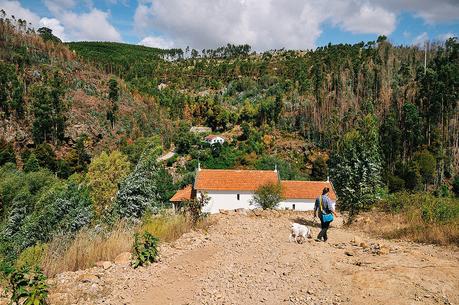 And a view from the front door of the chapel: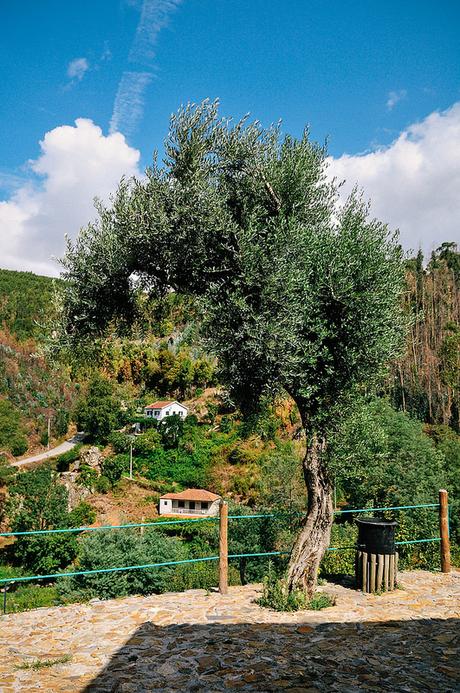 A mention about the little restaurant attached to a house at the top of the park: they make great alheira com ovo!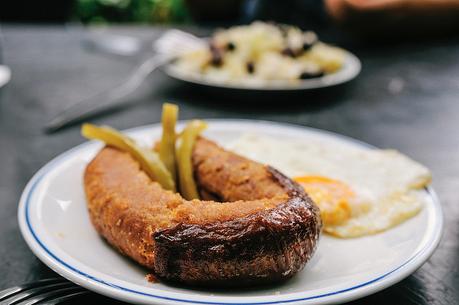 And lastly, a short video of the river below with a little cascade (we're in drought conditions):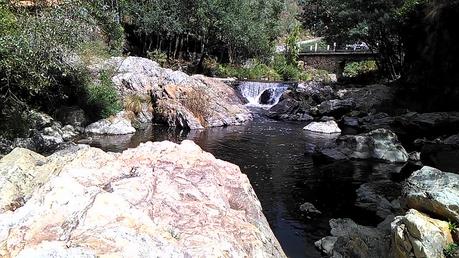 September 9, 2017
Album: Portugal [Summer 2017]
---
Here's where you can find it… it's in the freguesia (civil parish) of Aguiar de Sousa, the concelho (county) of Paredes, in the district of Porto.
---
For more posts/photos of Portuguese food and drink:
https://gailatlarge.com/blog/tag/portuguese-kitchen
https://www.pinterest.com/gailatlarge/portuguese-food-drink/
https://www.instagram.com/gailatlarge/ (see Stories)