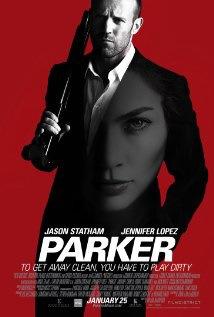 Director: Taylor Hackford
Writer: John J. McLaughlin (Screenplay) Donald E. Westlake (Novel)
Starring: Jason Statham, Jennifer Lopez, Michael Chiklis, Wendell Pierce, Clifton Collins Jr, Bobby Cannavale, Patti LuPone, Nick Nolte, Emma Booth
Plot: A thief with a unique code of professional ethics is double-crossed by his crew and left for dead. Assuming a new disguise and forming an unlikely alliance with a woman on the inside, he looks to hijack the score of the crew's latest heist.
There may be spoilers the rest of the review
Verdict: Solid Revenge Heist
Story: Parker starts by introducing our protagonist Parker (Statham) as he and his men as they an elaborated heist on a bookie at a race track. Parker plans by the simple rules of only stealing from people who can afford it and never hurting anybody who doesn't deserve it. The heist has a slight hiccup but all things go down well, enough to let Melander (Chiklis) want to Parker into the next job worth but after resisting they shoot him and leave him for dead.
Parker is a quick healer and gets straight back on the horse setting out on revenge for the people who left him for dead. The people Parker is after send a message to him by going after his wife Claire (Booth) and father in law Hurley (Nolte). Part of the plan is to buy a house in Palm Springs Florida which brings into the story struggling real estate agent Leslie Rodgers (Lopez). Leslie joins Parker in figuring out the plan and the two plan to get revenge together.
Parker is one of heist revenge films that follows a very generic storyline. We have the typical good guy criminal who goes up against the greedy guys who have no morals, add in the mix of the down on their luck assistant who really doesn't know the world they are entering into. All this gives us what we expect and this doesn't let us down. There is nothing original about this story and the other bad thing about this is that we don't get the most convincing bad guy not that the actors do a bad job it just doesn't really develop one. In conclusion this is a safe story that will keep you happy if you know what you like. (6/10)
Actor Review
Jason Statham: Parker strict by the rules criminal who only steals from people who have too much and doesn't hurt anyone who doesn't deserve it. After he gets double crossed he sets out on a revenge mission against the people who left him for dead. Jason does what you expect from him but that Texans accent well that is for a different discussion. (7/10)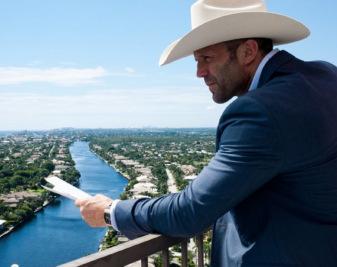 Jennifer Lopez: Leslie Rodgers real estate agent who has gone through a messy divorce leaving her living with her mother and struggling to make anything out of her life. She joins in the plan with Parker to get revenge. Jennifer does a solid job but never really shines. (6/10)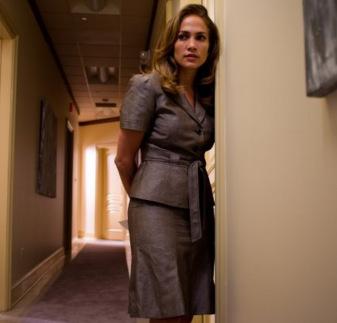 Support Cast: Parker has a support cast who doesn't get enough development as we get the generic bad guys who will be forgotten, this was designed for the two leads to shine in the end.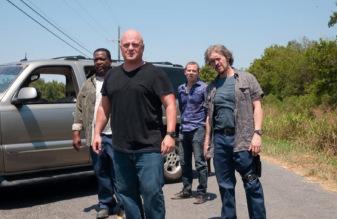 Director Review: Taylor Hackford – Taylor does a solid job directing a safe and steady revenge heist film, but fails to push the idea into a different direction. (5/10)
Action: Parker has a couple of fight scenes but builds these up nicely and never goes too far over the top. (8/10)
Crime: Parker uses the crime aspect very well to show the different nature of our characters in a criminal world. (7/10)
Thriller: Parker doesn't pull you in as much as it should. (5/10)
Settings: Parker uses the beautiful settings of the Palm Springs to show the amount we might be seeing stolen. (7/10)
Suggestion: Parker is one for the action fans to try but this might not be for all. (Action Fans Try)
Best Part: Statham takes no prisoners
Worst Part: Statham's attempt at Texan accent.
Action Scene Of The Film: Hotel Fight
Believability: No (0/10)
Chances of Tears: No (0/10)
Chances of Sequel: No
Post Credits Scene: No
Oscar Chances: No
Box Office: $46 Million
Budget: $35 Million
Runtime: 1 Hour 58 Minutes
Tagline: To get away clean, you have to play dirty.
Overall: Standard Revenge Heist with Statham
Rating