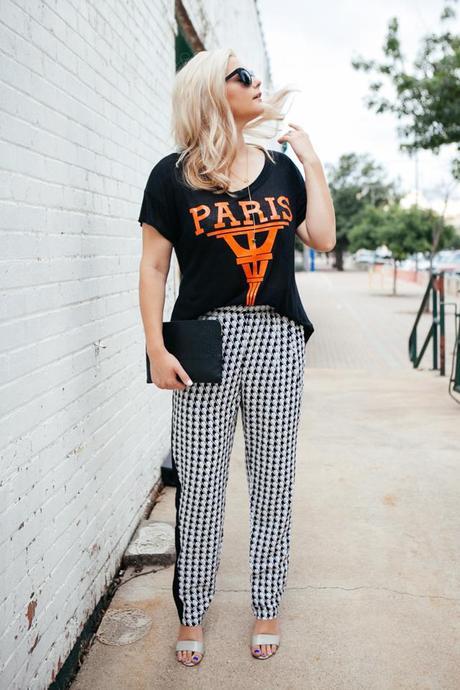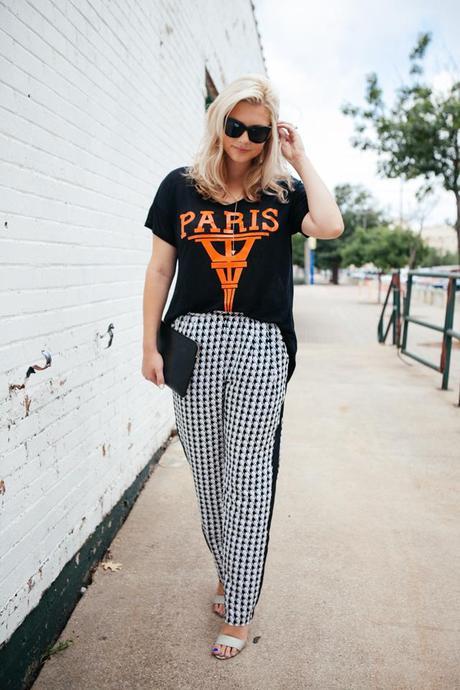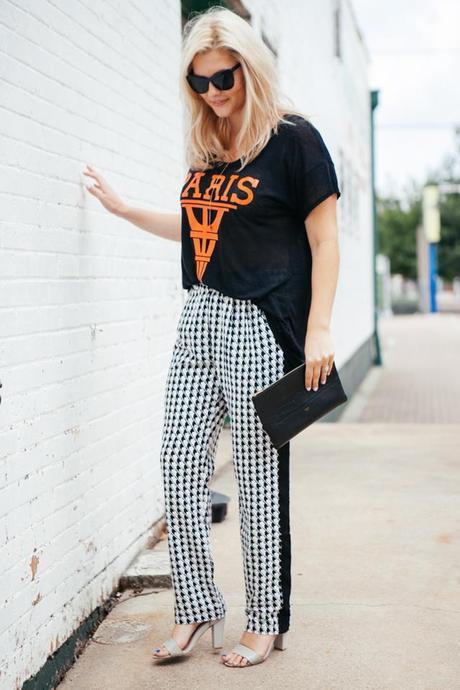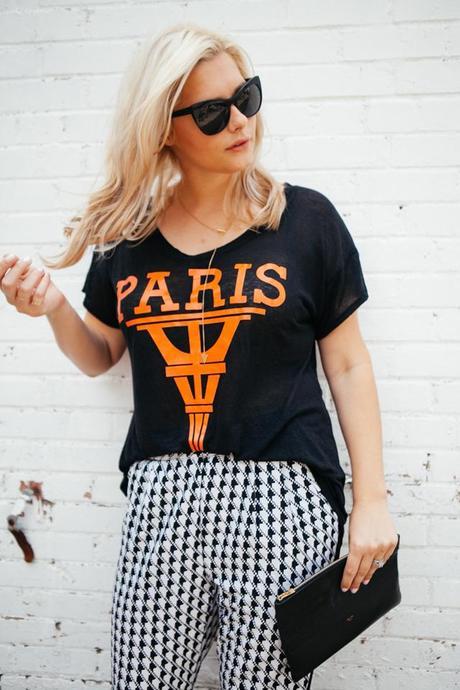 RD Style Print Athletic Stripe pant, Olivia Moon Paris t-shirt (on major sale), Jennifer Zeuner necklace, Dana Rebecca Lauren Joy necklace,  French Connection Katrin Leather shoes, Elizabeth and James Lafayette sunglasses, 
I have Paris on my mind. I go through fazes like this where I can't help but google Paris or Parisian style, I practice french, and I watch french movies. This happens about once or twice a year, where I get really into the french. It usually goes away within a few days but while it is around, I bask in it.
This past trip abroad was a trip  of a lifetime. How often do you get to travel with your in-laws and parents around the world? We made memories that will last a lifetime. I was really excited to show my parents Paris as it has long been a love of mine. I couldn't wait to show them why I loved it so much and all the beauty it has. To me, it is the most beautiful city in the world. With the ornate architecture, beautiful bridges, and romantic energy. Unfortunately we didn't have much time in Paris and our stop there was a rush of trying to show them as much as possible in the little time we had. It ended up being beautiful and we were able to show them a lot but they missed the reasons why I love it most. I love walking the back streets and stopping in random cafes to enjoy a glass of champagne or coffee and people watching. I love to stroll the sidewalks and look up as much as possible so I don't miss any of the beauty in the buildings. I love to grab macaroons and sit in a park taking it all in. Since we didn't have enough time to do these, I can only dream of our next time in Paris. Until then, I will google my Parisians, practice my french, and watch my movies!
–
–
photography by suki lynn
–
-=-