Paris Hilton Tried To Say She And Britney Spears Invented The Selfie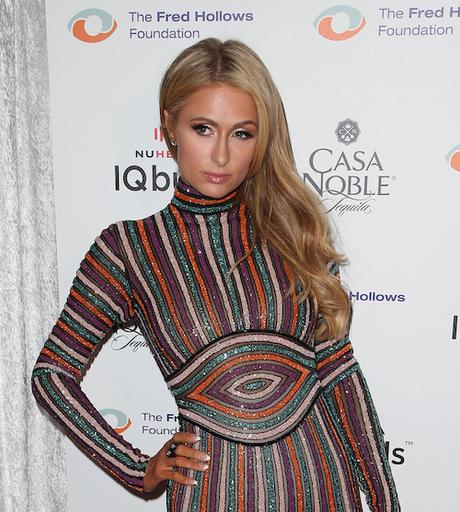 The socialite of yesteryear, Paris Hilton, likes to take credit for a lot of the shit we do/endure these days. For instance, we can blame her for "That's hot," the annoying AF celeb inundation at Coachella, and Kim Kardashian. So it only makes sense that Paris is trying to take claim for another invention that isn't exactly hers.
11 years ago today, Me & Britney invented the selfie! pic.twitter.com/1byOU5Gp8J

— Paris Hilton (@ParisHilton) November 19, 2017
Paris tweeted the above picture with the delusional claim she and Britney Spears were responsible for the selfie when they took that pic back in 2006. Peroxide blonde extensions paired with a drunk skunk gaze? Sure, they can have that one. Selfie? Eh, not so much. The New York Daily News says the first selfie was actually taken waaaaay back in 1839 by a dude named Robert Cornelius. Paris even tried to lay claim to the selfie back in May when she sat down with W Magazine:
"If a beeper had a camera, I would have taken a selfie with it. I think I have a selfie from when I was a little kid, like on a disposable camera."
Paris saying she invented the selfie is about as believable as her saying she was the first celebrity DJ. Even the term "selfie" came well before the Paris/Brit photo. Back in 2002, some Aussie used it while being that asshole who takes a photo of a nasty injury (he split his lip) and shares it with friends. A few Tweeters were happy to educate Paris on who else took a photo of themselves before she and Brit Brit did:
Liar. pic.twitter.com/yM9hHWzwCf

— Rodrigo רודריגו (@WalterAsensio) November 19, 2017
sabrina the teenage witch joins the craze in 96 pic.twitter.com/hdAFH1r3oV

— fresh2fresh (@freshtwofresh) November 19, 2017
Sorry Paris, but Sabrina the Teenage Witch is easily the most glamorous subject of all early selfies!
Pic: Wenn.com
Source: Paris Hilton Tried To Say She And Britney Spears Invented The Selfie
3 total views, no views today