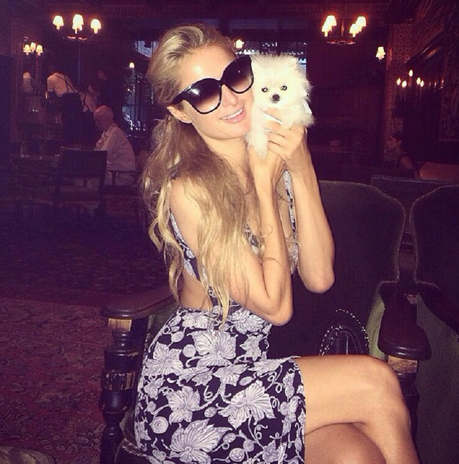 Photo via Paris Hilton Instagram +Paris Hilton 
Paris Hilton spends $13K on world's smallest dog
Fashion icon, DJ and heiressParis Hiltonis well known for being a fan on small, tea-cup dogs. Her newest pet is Mr. Amazing- an adorable pup that is alleged to be the world's smallest Pomeranian.
Hilton announced the arrival of Mr. Amazing viaInstagramand according to a Sept. 12 report byTMZthe dog cost a pretty penny- $13,000 for the tiny Pom.
Joanne Pauze ofBetty's Tea Cup Yorkiesin Calgary claimed toCBCthat Hilton's new dog is the smallest of its breed in the entire world. The dog is alleged to weigh 11.6 ounces and stands 2.5 inches tall.
"My baby just arrived! I am so in love!!!" Hilton posted to Instagram on Sept. 12.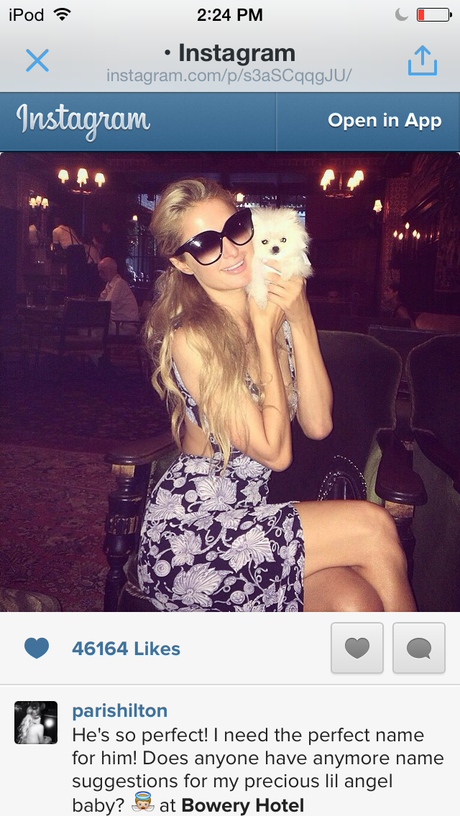 Photo via Paris Hilton Instagram +Paris Hilton 
For more pet news visit Paws For Reaction