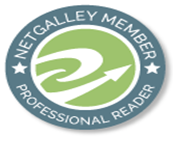 Nell is twenty-six and has never been to Paris. She's never even been in a romantic weekend away - anywhere - before. Travelling abroad isn't really her thing. But when Nell's boyfriend fails to show up, she has the chance to prove to everyone - including herself - that she can be independent and intrepid. Alone in Paris, Nell finds a version of herself she never knew existed...
In ten other stories, Jojo Moyes introduces us to more strong, relatable women in the midst of their everyday lives. In Honeymoon in Paris, featuring characters from her bestselling novel, The Girl You Left Behind, Liv and Sophie - though decades apart - both find that marriage is only the beginning of their love stories. In Crocodile Shoes, a businesswoman's blossoming confidence emerges from a fateful changing-room mix-up. And in both Love in the Afternoon and A Bird in the Hand, two couples dance around the trickiness of long-term marriage. In this irresistible collection, readers will be whisked from elegant perfume shops to taxis to five-star hotel rooms and beyond.
Jojo Moyes always makes the ordinary moments in life extraordinary. Funny, charming and unmissable, Paris for One and Other Stories is Moyes at her best.
***
[Nell shifts her bag along the plastic seating in the station and checks the clock on the wall for the eighty-ninth time (PARIS FOR ONE)]
***
(Michael Joseph, 9 February 2017, copy provided by the publisher via NetGalley and voluntarily reviewed)
***
***
I've read the title novella, Paris For One before as a stand-alone ebook and really enjoyed it.
Moyes fiction is not my usual sort of stuff, very chic-lit, frothy and girlie. No blood or huts or doorway to demonic realms. Sometimes I need to lift my head out of the blood and gore.
I had fun reading these stories. The best pieces are the novellas Paris For One and Honeymoon in Paris. Out of these my favourite was Honeymoon in Paris.
The other stories are very enjoyable especially A Bird In The Hand, Holdups and Thirteen Days With John C.
Stories:
Paris For One
Between The Tweets
Love In The Afternoon
A Bird In The Hand
Crocodile Shoes
Holdups
Honeymoon In Paris
Last Year's Coat
Thirteen Days With John C
Margot
The Christmas List