When we talk about the Paris Agreement that came into action on November 4, 2016, I feel this was something that must have been done atleast two decades back. We, on a global front, started thinking about it and taking initiatives to formalize it well beyond crossing the danger levels and reaching a stage by when a huge damage to the nature and environment was already done by us. Now, to overcome that loss of time and controlling damages faster, we need to get into action at turbo pace rather than just talking/teaching /preaching about it. 196 countries signed Paris Agreement on December 12, 2015. Syria is the 197th country to sign this agreement. At least 190 of those countries who signed have gotten into a full fledged action to adhere to its policies. That means, every country on this earth is officially participating in this program.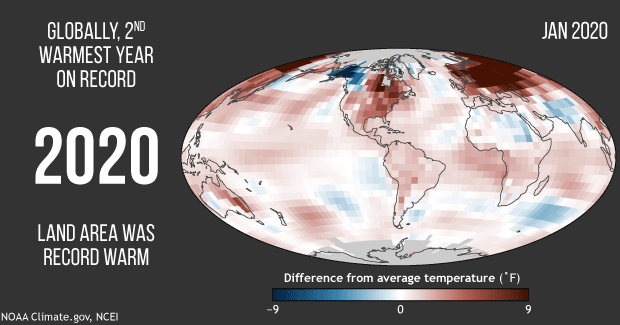 The primary goal of International Treaty On Climate Change adopted by the Paris Agreement is to limit global warming to well below 2, and if possible, to 1.5 degrees Celsius. A latest warning released by IPCC (Intergovernmental Panel On Climate Change) in its recent report says GLOBAL WARMING LIMIT OF 1.5 DEGREES MIGHT GET BREACHED BY 2040.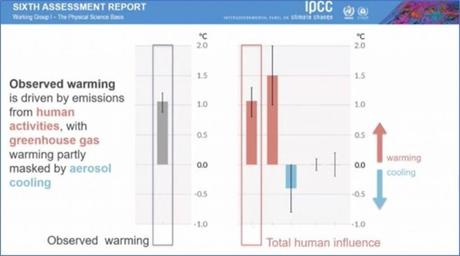 Antonio Guterres, the UN Secretary-General says-
This report must sound a death knell for coal and fossil fuels, before they destroy our planet. If we combine forces now, we can avert climate catastrophe. But, as the report makes clear, there is no time for delay and no room for excuses.
Scientists and environmentalists across the globe warn that by the time earth's surface temperature his above 1.5 degrees, it will lead to severe economic losses and losing of crop yields with a big increase in heatwaves, rainstorms, drought, water shortage, rising sea levels, and destruction of coral reefs. Earth's surface temperature has increased by 0.08° C per decade since 1880. Shockingly, this rate of warming over the last 4 decades has more than doubled to 0.18° C per decade since 1981.
Prime Minister, Narendra Modi, confirmed in March this year that India is on track to achieve its climate goals and would meet its targets well before the deadlines. He mentioned two key Action points that will help India achieving is climate goals well before the target date. One, but switching over to energy-efficient mediums. Two, by using waste to generate energy. A lot has been happening in the two directions at a rapid pace. It's worth mentioning that he is the recipient of CERAWeek Global Energy & Environment Leadership Award 2021. CERA stands for Cambridge Energy Research Associates.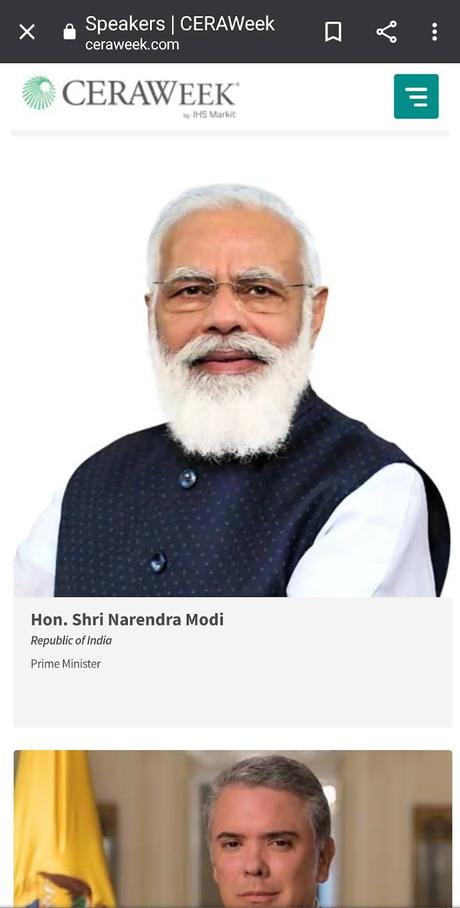 CERAWeek
 Global Energy and Environment Leadership Award began in 2016. Its aims to recognize the commitment of leadership on the future of global energy & environment and for offering solutions and policies for energy access, affordability & environmental stewardship.
https://players.brightcove.net/4539381476001/faXNfrFN13_default/index.html?videoId=6237505304001&autoplay=true
While accepting the award, he said - 
It is with great humility that I accept the CERAWeek Global Energy and Environment Leadership Award. I dedicate this award to the people of our great Motherland, India. I dedicate this award to the glorious tradition of our land that has shown the way when it comes to caring for the environment.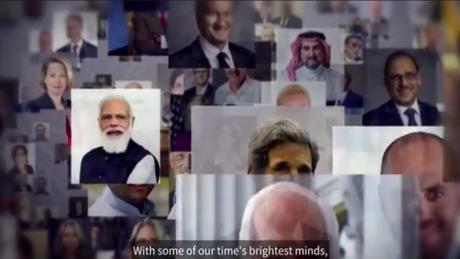 He confirmed - 
India is well on track to achieve its Paris agreement targets well before the target date of 2030. 
And finally he concluded by saying - 
Now is the time to think logically and ecologically. After all this is not about me or you. It is about our planet's future. We owe this to our coming generations.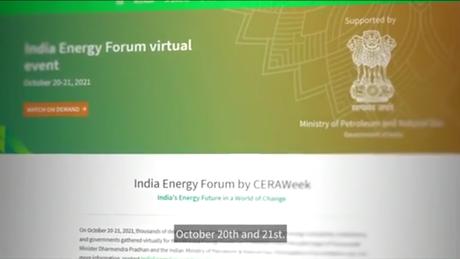 This post is
part
of #CauseAChatter with Blogchatter