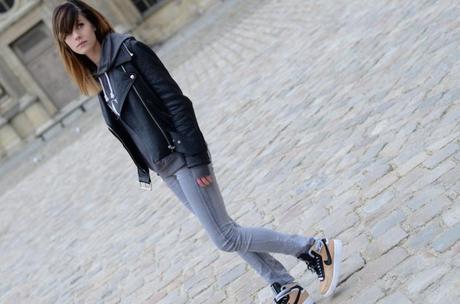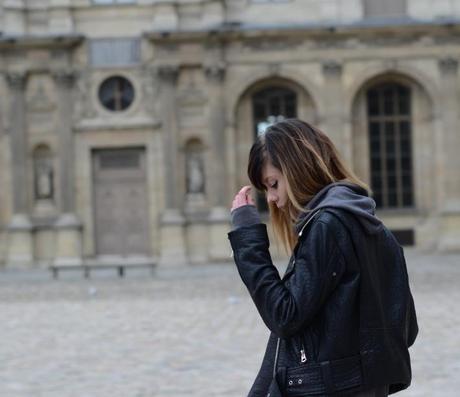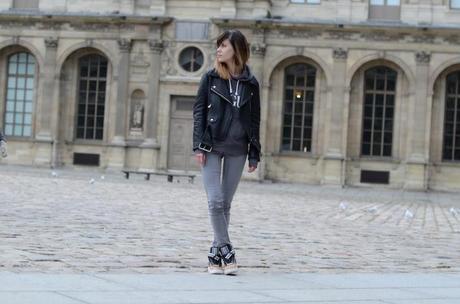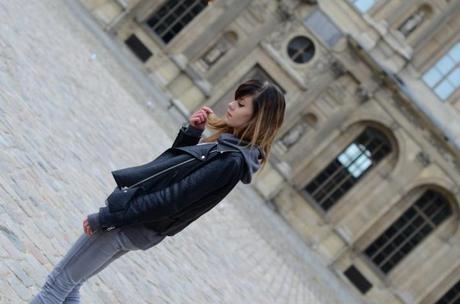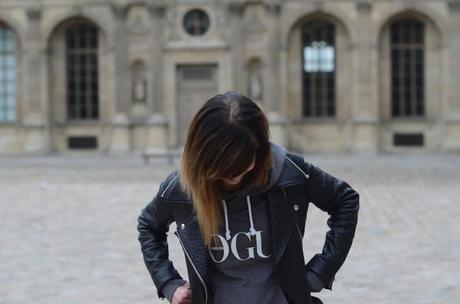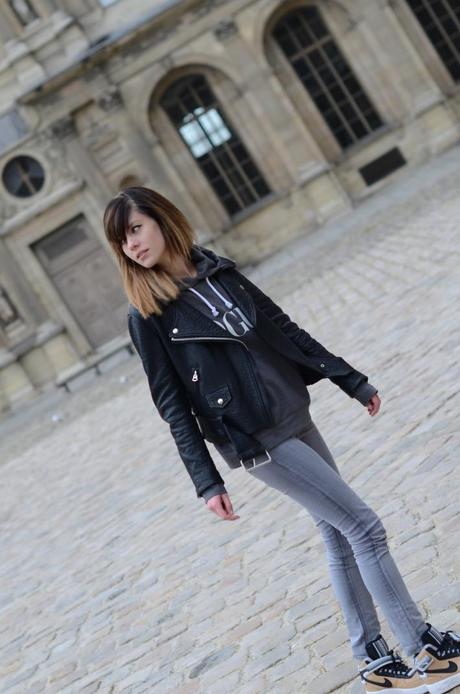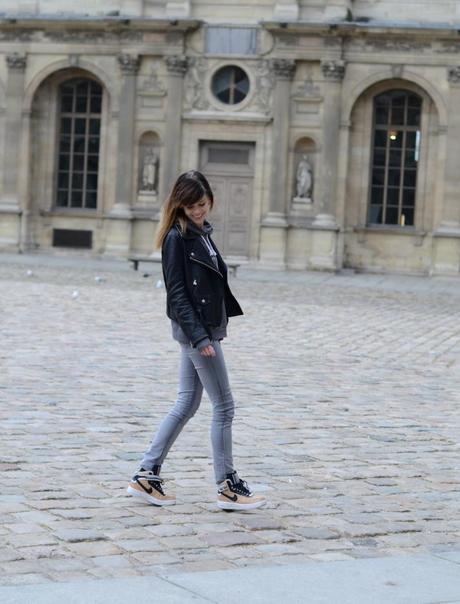 On Tuesday I went to Paris for a day with my girl Beaudine, because sometimes you just have to do something in the spur of the moment, go one a one day adventure and have croissants in the country they're from. I really should do things like these more often, even though we only spent 7 hours in Paris it was soooo much fun and we actually squeezed a lot in those hours, from eating croissants to checking out the Louvre, go to Colette, do some vintage shopping, have french fries and french cheese and french wine in Le Marais and of course I couldn't go home with macarons from Pierre Hermé.
I wore something easy that was suited for all those activities while trying not to look too much like a tourist.
Really, go to Paris more often. It's my resolution for this year.
Leather jacket: Acne Studios
Sweater: Vogue
Jeans: Cheap Monday
Trainers: Nike x Riccardo Tisci
Pictures by Beaudine