If you're on Instagram, you're probably familiar with #tbt, or throw back Thursday. It's a theme where you post old pictures of…whatever you want. I didn't have any epic fails this week, so I'm taking this opportunity to kick it old school and show you that since the dawn of my parenting, I have been failing at this.
Picture a three-year-old Punkin, all snuggly in her jammies, tucked in, read to, prayed with, kissed goodnight. About an hour and a half after bedtime, I went to Punkin's room to give her one more kiss.
I did not kiss her.
I did not touch her.
I left the room. I grabbed my camera. And I took this picture: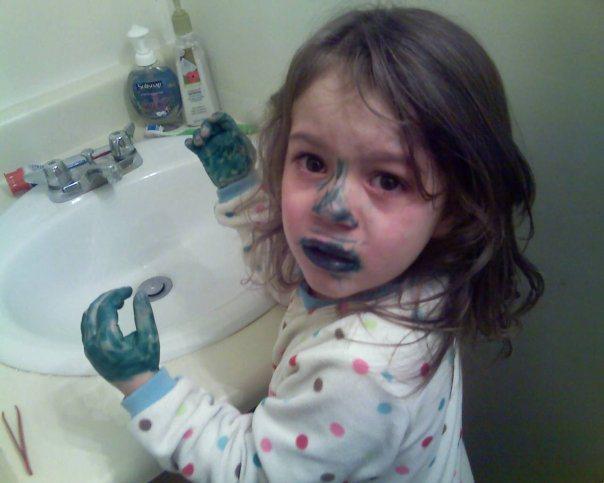 Stashed in her bed was a blue crayola marker. What I wish I had gotten a picture of was the inside of her mouth. Her teeth were blue. Her tongue was blue. I'm pretty sure her intestines were blue.
Note to self: Always check the bed. Always.