PARANORMAL ATTRACTIONS


Vampires, sexy ghosts, gargoyles, mummy's curses and a secret magical society are some of the fabulous paranormal twists you'll find in PARANORMAL ATTRACTIONS, a boxed set of 9 steamy romances brought to you by Amazon, Barnes & Noble bestselling, and award-winning authors. Lose yourself in these light and dark paranormal stories that are only around for a short time.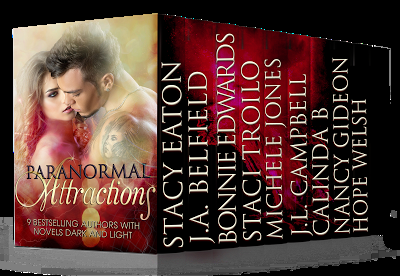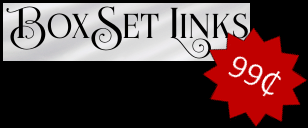 KINDLE UNLIMITED!!!
Amazon US ✯ Amazon Int'l ✯ Goodreads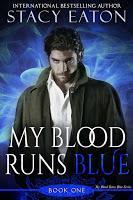 My Blood Runs Blue – Stacy Eaton

Officer Kristin Greene's life is turned upside down when she begins to investigate a homicide and finds that killer is something out of her nightmares. What will happen when Julian and Alexander introduce Kristin to the world of vampires?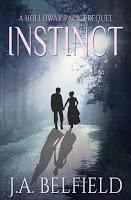 Instinct – J.A. Belfield


Werewolf Sean Holloway treats the village marketplace like a sexual buffet, until his instincts guide him toward the unique scent of the nonchalant Jem Stonehouse. Despite his pack's rules, he wants her—an attraction that can bring only danger for Jem. Will Sean defy his own Alpha to save the woman he loves?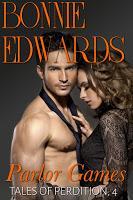 Parlor Games – Bonnie Edwards


Carrie MacLean and Matt Crewe have secret needs when they arrive at Perdition House for a sexy bachelor auction. Can love survive the mesmerizing spirits of the hookers who once lived and worked in the haunted bordello?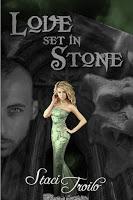 Love Set in Stone – Staci Troilo


Perched above Pittsburgh, a gargoyle spends centuries as a protector of humanity while he waits for the one who will break his curse and free him from his stone prison. When he finally finds her, her life is in jeopardy, and he realizes he may face eternal damnation to save her life.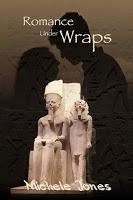 Romance Under Wraps – Michelle Jones

The Carnegie Museum of Natural History gets an Egyptian installation, and it seems to come with the ubiquitous mummy's curse. Death and destruction abound. But the real curse is on the mummy's advisor—he must teach the mommy how to pass forty-three judgments or find the reincarnated queen and win her love—or they are doomed to continue reawakening every century to try all over again.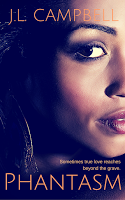 Phantasm – JL Campbell

After losing her husband in a tragic accident, Josette is convinced she's on the road to recovery—until Dwayne starts appearing to her in ways that take her to the edge of terror and back. Can Mario Browning, a persistent and perceptive man, save her from falling into a dangerous abyss between the world of the living and the dead?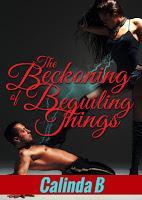 The Beckoning of Beguiling Things – Calinda B

Can 24 hours really change your life in magical ways you never imagined? Marissa Engles is about to find out, when she heads to Las Vegas, meets sexy, Thunder and Lightning dancer Chris King and unwittingly unleashes the force of a secret, global, magical society known only as the Numina.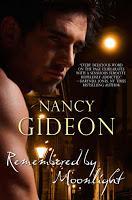 Remembered by Moonlight

–

Nancy Gideon


The deadly leader of a shape-shifter clan with no memories of who he is and a dedicated cop hiding a heart-breaking secret face impossible odds in steamy New Orleans that conspire to pull them apart. Because the enemy they pursue . . . might be him.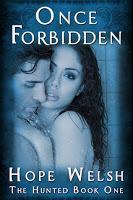 Once Forbidden – Hope Welsh

Devlin wants her from the moment he sees her save a child in a fire, but it's forbidden for vampires to change humans. Can he bear to let her go?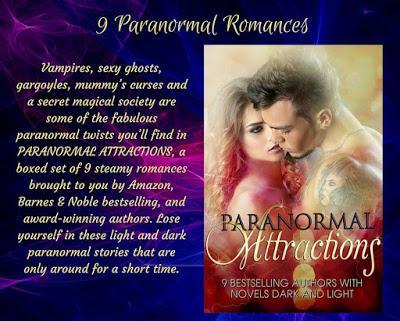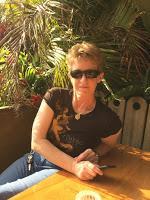 Stacy Eaton

began her writing career in October of 2010 and as each year goes by, she releases more and more novels. Stacy recently took an early retirement from law enforcement after over fifteen years of service, with her last three in investigations and crime scene investigation. Stacy resides in southeastern Pennsylvania with her husband, who works in law enforcement, and her teen daughter who is working toward her second degree black belt in Tae Kwon Do and on the choral and cheerleading squads at school. She also has a son who is currently serving in the United States Navy. Stacy is very involved in Domestic Violence Awareness and served on the Board of Directors for her local Domestic Violence Center for three years. She continues to volunteer with them when she has time.
WEBSITE ✯ TWITTER ✯ AMAZON ✯ FACEBOOK ✯ GOODREADS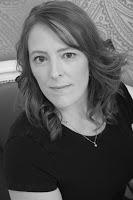 J.A. Belfield lives in Solihull, England, with the best husband in the world, aka Mr B, a couple of back-chatting but pretty cool kids, a pooch she treats likes the baby of the house, and a couple of scrawny cats that like to vomit in unnecessary places. Although best known for her Holloway Pack series: DARKNESS & LIGHT (July 2011, J. Taylor Publishing), INSTINCT (February2012, J. Taylor Publishing), ETERNAL (July 2012, J. Taylor Publishing), BLUE MOON (December 2012, J. Taylor Publishing), RESONANCE (April 2013, J. Taylor Publishing), CAGED (August 2013, J. Taylor Publishing), UNNATURAL (April 2014, J. Taylor Publishing), and CORNERED (May 2016), amongst other titles, she is currently trawling her way through a New Adult Post Apocalyptic and would LOVE to try her hand at YA. Maybe she will.
WEBSITE ✯ TWITTER ✯ AMAZON ✯ FACEBOOK ✯ GOODREADS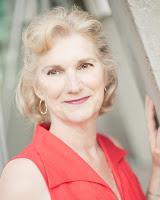 Multi-published author Bonnie Edwards lives with her husband and pets on the rainy coast of British Columbia. She believes life should be lived with joy. That joy shows up in her earthy, irreverent love stories. Bonnie uses long hikes to bounce ideas off her husband and her standard poodle, who almost always agrees with her. She has written novels, novellas and short stories for Carina Press, Harlequin, Kensington Books and Robinson (UK) although now she publishes her work herself. Sometimes her stories have a paranormal twist, likes curses and ghosts, other times not. But they're always entertaining and guarantee a happy ending.
AMAZON

✯

WEBSITE

✯

FACEBOOK

✯

GOODREADS

✯

TWITTER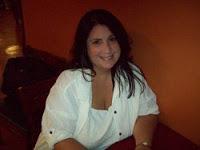 Staci Troilo

grew up in Western Pennsylvania writing stories and poetry in her free time, so it was no surprise that she studied writing in college. After receiving creative and professional writing degrees from Carnegie Mellon University, she went on to get her Master's Degree in Professional Writing, and she worked in corporate communications until she had her children. She went on to become a writing professor, and now she is a freelance writer living in Arkansas with her husband, son, daughter, and two dogs. Her fiction combines dark, dangerous heroes and strong, capable heroines woven together into a contemporary tapestry of tantalizing romance. Compelling villains and gripping mysteries engage the reader from page one of her novels and her short stories feature ordinary characters conquering the odds in extraordinary situations.
AMAZON ✯ WEBSITE ✯ FACEBOOK ✯ GOODREADS ✯ TWITTER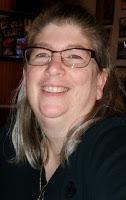 Michele Jones is a published memoir author and poet, but her passion lies in writing paranormal and suspense thrillers and poetry. Strong, capable heroines; dashing, honorable heroes; and dark, dangerous villains embroiled in mysterious, perilous situations keep readers fascinated from her first word to her last.
AMAZON ✯ WEBSITE ✯ FACEBOOK ✯ GOODREADS ✯ TWITTER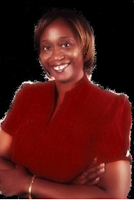 J.L. Campbell is an award-winning, Jamaican author who writes romantic suspense, women's fiction, new and young adult novels. She has written thirteen books, four novellas and two short story collections. Her novels include the Island Adventure Romance series, which currently has five exciting, stand-alone stories and features feisty women and determined men. Campbell's mission is to write stories that entertain and educate readers. She also writes under the pen name Jayda McTyson. She is a certified editor, who also writes non-fiction.
AMAZON ✯ WEBSITE ✯ FACEBOOK ✯ GOODREADS ✯ TWITTER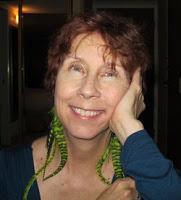 Calinda B is an award winning bestselling author who crafts erotic short stories and paranormal, sci-fi and contemporary romance novels. An avid adventurer and outdoor enthusiast with a quirky sense of humor, she's always finding ways to torture her characters, and to entertain her long time love, her two cats or her kids and friends. She lives in the breathtaking Pacific Northwest, a place that soothes her soul and gives her plenty of time to write, scuba dive, work, write, bike ride, write, kayak, write and write some more. With seventeen books roaming the universe and more in her head, you can find her on her BLOG or FACEBOOK PAGE. You can sign up for her newsletter, get free books, access to giveaways and more.
AMAZON ✯ WEBSITE ✯ FACEBOOK ✯ GOODREADS ✯ TWITTER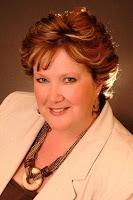 With over 58 books since her first publication in 1987, Portage, Michigan author

Nancy Gideon

's writing encompasses romance genres from historicals and regencies to contemporary suspense and the paranormal. Under her own name, she's a bestseller for Silhouette Romantic Suspense, has written an award-winning vampire romance series and a nine book shape-shifter series. Also listed on the Internet Movie Database (IMDB), she collaborated on Indie horror films In the Woods and Savage with screenwriting and ADR script credits, and even played a small role. Writing historical romance as Dana Ransom, she's a "Career Achievement for Historical Adventure" and "K.I.S.S." award winner with books published in Romanian, Italian, Russian, Danish, Dutch, Portuguese, French, German, Icelandic and Chinese. As Rosalyn West, she's a HOLT Medallion winner with nominations for "Best North American Historical Romance" and "Best Historical Book in a Series." A prolific writer, Gideon attributes her creative output, which once peaked at seven novels in one year, to her love of history and a gift for storytelling. She also credits the discipline learned through a background in journalism and OCD. The due date for her third book and her second son were on the same day . . . and both were early! When on deadline, she turns on the laptop between 4:30 and 5:00 a.m. to get a chapter in before work.
AMAZON ✯ WEBSITE ✯ FACEBOOK ✯ GOODREADS ✯ TWITTER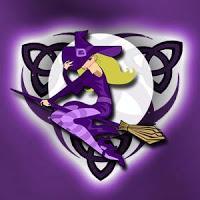 Hope Welsh

writes romance fiction. Her first love is paranormal. She's also currently working on book three in the Prophecy Series. Books 1 & 2 are available now. Her current works in progress also include two young adult paranormal stories she hopes readers will enjoy. She's been writing since she was in third grade and has never looked back. She's also published some of her more steamy stories with various e-publishers using a pen name. You can find her steamier works, coming soon as HS Welsh. (She is using the new name so she doesn't offend her readers that like her less-steamy romance) Currently, she lives in the southern US. Hope enjoys creating characters that come alive on the pages! Her goal is always to provide an entertaining read that her readers will love.
AMAZON ✯ BLOG ✯ FACEBOOK ✯ GOODREADS ✯ TWITTER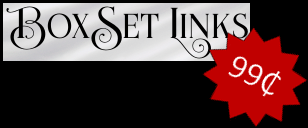 Amazon US

✯

Amazon Int'l

✯

Goodreads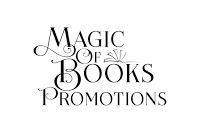 MoB Promotions