So many of us have much loved pets at home - if you follow my blog you'll know we have two dogs and a cat who rule our house. We love our animals very much, and snap almost as many pictures of them as we do of Isabelle!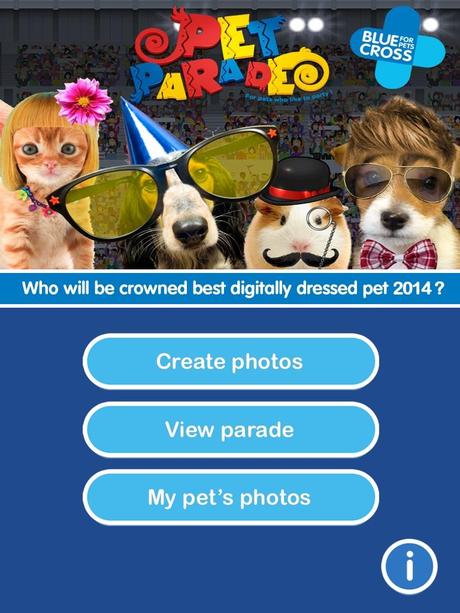 We all want to have fun with our animals, and dressing them up seems like a good idea - however, we know that not all our pets enjoy doing this, and we would never want to intentionally upset them. However, now there is a way to dress up your pet, include them in a pet beauty parade and help raise money for charity along the way.
The Pet Parade App (available free in the app store) has recently been launched to help raise funds for the Blue Cross - a charity dedicated to helping animals in the UK for over 100 years. They are entirely funded by public donation, and the money created by the app will help take care of thousands of sick, injured and abandoned animals this year. They run 12 rehoming centres across the UK, which take care of cats, dogs, horses and small animals - providing care when needed and rehoming them into safe, loving environments.
Pet Parade is so simple to use, and was a great, silly and fun way for me to spend my evening, giggling at the wacky things I in which I could dress our pets -without worrying about upsetting them at all.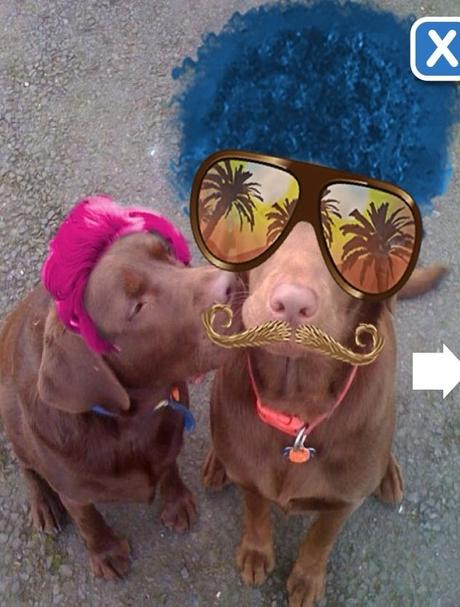 All I had to do was upload a picture of our pet (I chose one of Dexter, and one of my mum's labradors), and then had fun choosing from the huge variety of accessories to put on them. Everything from sunglasses to hats, and 'bling' to wigs is available to add a little something special to your pet's photo, and get them ready to take part in the parade. When you have perfected their new look, you simply save your photo and it is shared with everyone in the online pet parade carnival!
Via JustGiving, people can vote for your pet as the 'Best Dressed' (or should that be worst dressed?!) animal. Each vote costs £2, and that money is donated to Blue Cross. The animal which receives the most votes by 9th March 2014 wins the parade!
This is a free, fun way for you to help raise some money for one of the UK's leading animal charities. So, grab your phone, get your pets looking their best, and have some fun! The little ones will especially love to help make their pets look as silly as possible!
You can also share your photo on Twitter, using #petparade so that even more people can share the fun, and help raise money for a very worthy cause. (And if you feel like voting for my pets, you can do so here!)