Pappa who? Pappa roti. During my visit to the 2011 Sydney Noodle Markets, I discovered my new addiction for pappa roti's. It is basically a Malaysian crispy and fluffy buttery bun with a coffee coating on top. Approximately a bit over half a year ago, they opened up a new store in Strathfield which had made my weekends so much harder because I can never decide if I should give in or not.
And the challenge doesn't stop there; which flavor to choose?? There are so many to choose from.

Pappa Roti's with ferrero rocher and sesame ice cream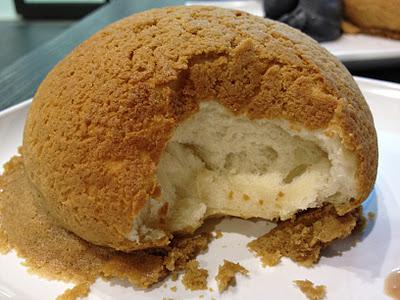 Inside the pappa roti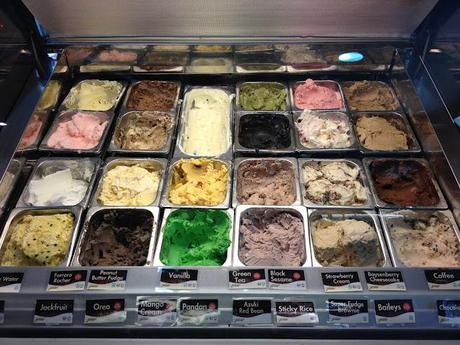 Ice cream choices to choose from
It is so tempting to say yes because it is as cheap as peanuts. If I recall correctly, the buns are $2 and a scoop of ice cream costs $1 to $2 extra. See why I can't say no? especially on a Friday night after a hard long week of work. 
The only downside is that for people who aren't a fan of buttery buns then this may not be for you. Sometimes the butter isn't cooked through properly and you may find chunks of butter at the bottom of the bun which can be not that appetising when you don't realize it and bite into it. Nevertheless, the variety of ice cream choices and the pricing makes up for it.
P.s. Please forgive me if my photos aren't that great, it was taken with my phone because it was so last minute!
Pappa roti
- 144 Railway Parade, Kogarah 2217 -
Shop 49, Strathfield Plaza 11, The Boulevarde, Strathfield, NSW 2135
Gotta go eat!!