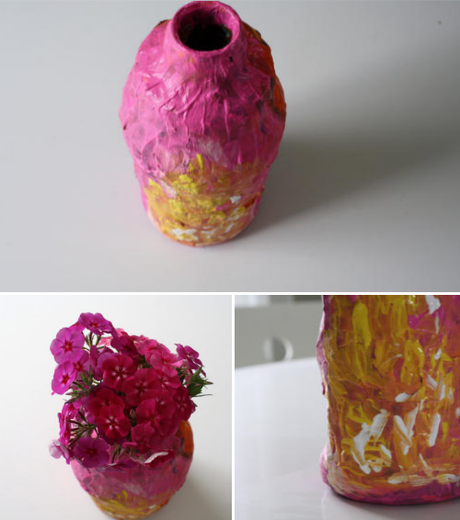 Here's a fun project for the kids that involves turning trash into a work of art. My kids had a blast with this one, and I think yours will too. Here's how to do it:
Materials: newspaper, liquid fabric starch, plastic juice bottle, paint
1. Have the kids tear up some newspaper into chunky strips.
2. Dip the newspaper strips into a bowl of liquid fabric starch, then cover the bottle with the strips.
3. Let dry overnight.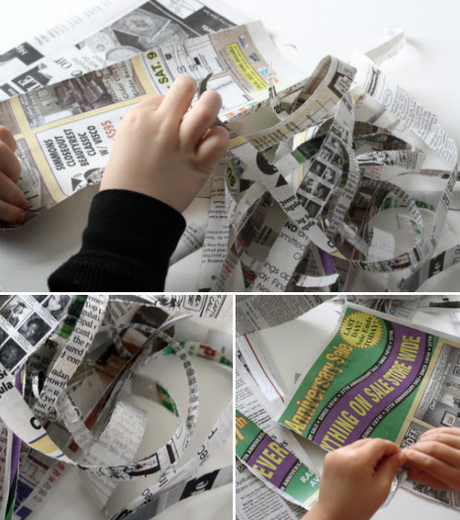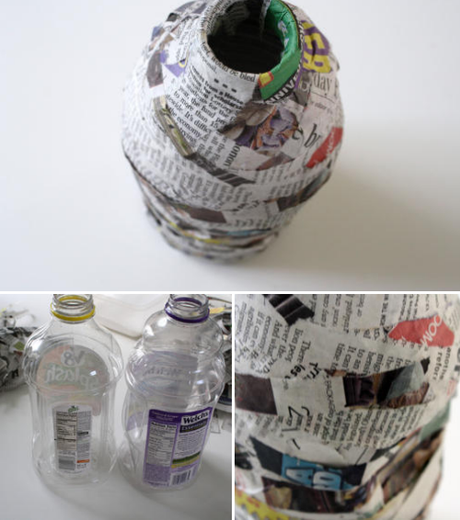 4. Round up your paint & brushes & let the little ones get to work!
5. When dry, you can use it in a number of ways: as a piggy bank, as a vase, or simply as a cool piece of artwork!