Posted: January 12, 2012
| Author: Aisha
|
Filed under: Illustrations, Style Book
| Tags: Fashion, Paperdoll, trendland
|
Leave a comment »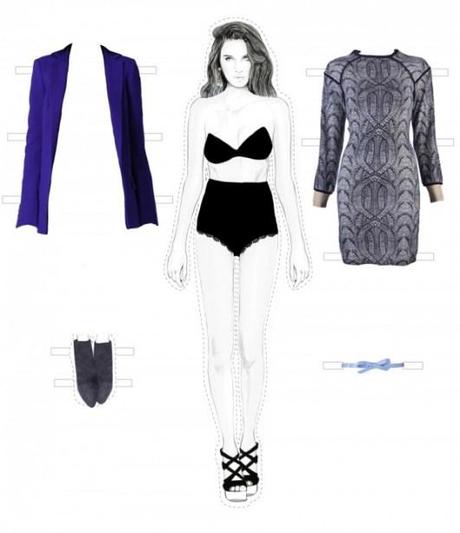 Paloma wears Bijoux Heart Earrings $210, Yigal Azrouel Cable Knit Print Dress $521, Asos Bowtie Belt $15, Preen Lazar Jacket $1050, and Camilla Skovgaard Ankle Wedge Boot $371.
…more from the Paper Doll Series Trendland.net, illustrated by  Judith van den Hoek, which gives styling tips.  Each character is styled with items available through Trendland's Shop.  The cheapest thing on this chick is the belt; that can easily be a DIY.
…I'm sure there will be more from the paperdoll series to come.
♥
{source: trendland.net}