Every year I promise myself I'll do something spectacular for NYE, and each time I always feel deflated because it's not been how I imagined.  I guess to some extent I believe it's going to be just like the movies with a fabulous party, me wearing an exquisite dress alongside all my nearest and dearest.... but that scene never seems to surface.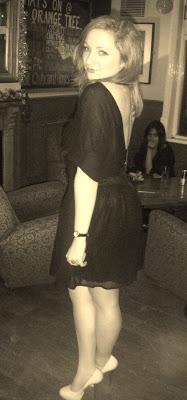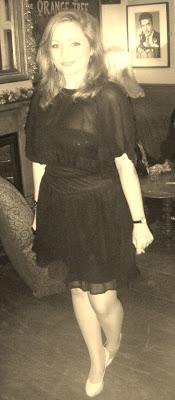 Me New Year 2011
I have tried most things for NYE but this year I haven't planned or created anything.  I've not hunted for a dress or tried to get on the guestlist for an amazing party... nothing, so my boyfriend and I are staying in with the dog.  That's right we are staying in with the dog! It might not sounds fantastic to you reading this, but let me put this all in perspective for you...
When I have got that perfect dress, met with friends and gone out for NYE, the following normally tends to happen...(the list can go on, but that's simply to give you an idea)
You usually have to pay to get in everywhere - including local bars or pubs

There are usually more people out than any other night

It takes ages to get served at the bar

More street fights happen

You run into people you perhaps don't like - it's more likely as lots of people emerge tonight!

The weather often makes queing to get in places a terrible task

You're more likely to bump into to someone with the same outfit as you

Drink prices may sneakily be higher 

 

 
This year after careful consideration I decided I was best to just enjoy curling up and staying in; no fights about what clothes to wear, no frantic drinking or stuffing my face with food because I'm due to be out... I decided this year enough was enough and instead of doing what I do each year, (wishing the night had been more perfect) me, my boyfriend and the pooch are having a night in.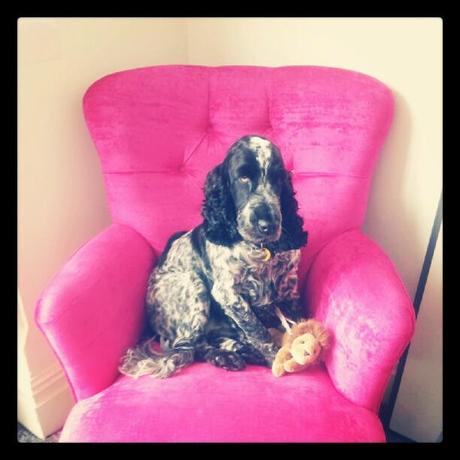 Olly Bobs is ready to eat and spend time with his loved ones this New Years!
Now I know hours are infact slipping away with what you can do but fear not, if you really don't want to go out it's really simple - don't! I bet if you haven't got plans many people you know haven't got plans, so my advice would be to send out a generic text, maybe grab some films, some nibbles and have a DVD night!  You get some chilled time with your friends and then you can relax in a warm, comfortable environment without the stupid prices we all cough up for the same night each year. 
You may think I'm just being grumpy but we do spend a lot of time and money building up the 31st December, when it doesn't always deliver the results.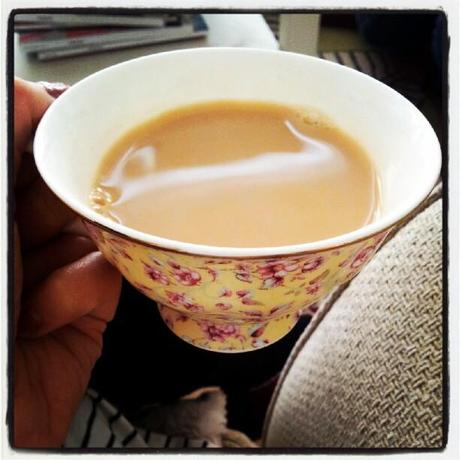 Who says you have to drink? Maybe have a tea party...there is STILL time!
For the ultimate night in with your pals my best suggest is a PJ party and these are the ideas of items you will be needing..
Nightwear - maybe some sort of onesie or comfy jim jams.  Ideally I'd suggest some kind of slipper socks too!
DVD's - Personally I'd say go for some good classics like Cocktail, or Dirty Dancing?  Male or female you can' beat a movie like that
Board games - We played so many games over Christmas. If you don't have lots of games, even doing games with a pack of cards can me so much fun!
Pamper - If it's a girls night in (or if you can find a man to enjoy this!) get your facemasks out. 
Nibbles - Get some tasty treats to have... I bet your corner shop is still open and full of goodies!
Bubbly - Again if you haven't got some stashed away your local shop will have some.  Even if it's a cheap bottle, regardless it's always lovely to toast the New Year in. 
 None of the above will break the bank and chances are you'll have the majority in stock, or you can pop to your local corner shop.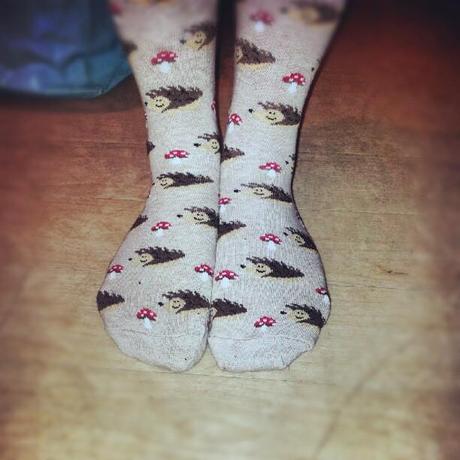 To make a special effort - get out your fave socks!
Like most of my posts there is a moral to the story and this is, if you haven't planned anything chances are there a number of your friends who also haven't. 
A PJ party means nobody has to stand on ceremony or look flawless, you can all just enjoy each others company...even there are only a few of you. 
There was news the other day that quite a lot of 20-30 year olds are ditching a night out on NYE for a night in... Get with the trend for 2013!
Happy New Year from me and I shall

see

you in 2013!

xoxo
""""