This is a post for the ladies! The ladies that are a little... top heavy and are looking for a sports bra!
As you guys know, I do Tae Kwon Do and I like to run too. I love being active but I hate trying to find a sports bra that is big enough, gives me support, and doesn't have a lot of  'bounce factor'. I hate running or being in class and not feeling confident!
I was sent a bra from Panache Sport to review and I was pleasantly surprised. There are quite a few things I love about this bra.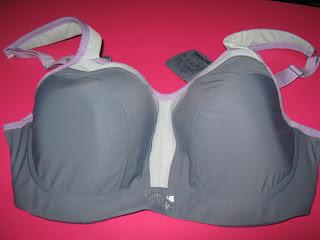 The bra I received was grey with lilac detailing, so pretty! Perhaps the thing I like most about this bra is that it has underwire for great support. The bra has nice thick padding and molded cups to help separate and keep you in place and keep you comfortable.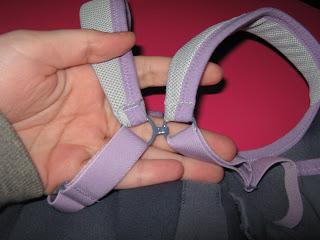 In the back you have the option of using the clip to make the bra racer back. I personally like this feature as it feels more comfortable to me when it's in the racer back position, and it feels more secure. But you can keep it unclipped if you prefer it that way too!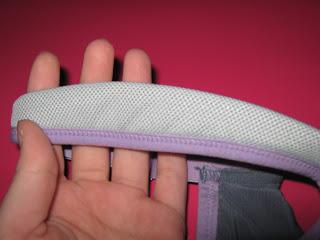 The bra has nice thick straps. I have worn way too many bras with thin straps that dig in to my shoulders and it's just painful and uncomfortable! If a bra has thin straps I am quick to discard it!!
This particular bra from Panache Sport is available in many sizes, up to an H cup, and is available in a five different colors too. I would definitely recommend it to anyone looking for a great quality sports bra.