GarryRogers:
This post covers the important points. I would add that animal testing degrades human experience and illustrates the lack of respect for other species that will be the downfall of ours.

Originally posted on Life or Lunch?: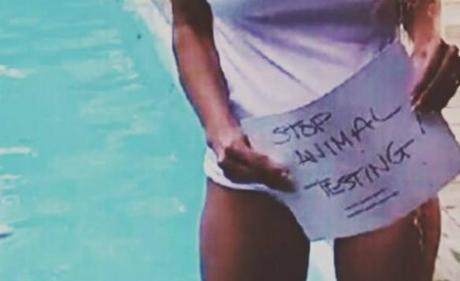 Unless you've been living under a rock for the past couple of weeks, odds are you've heard about the Ice Bucket Challenge. People from all walks of life have joined in, but Pamela Anderson has voiced her concern over the fact that the ALS Association fund and carry out animal testing.
Everyone from Weird Al to Bill Gates has been getting involved with this awareness-raising stunt, but Anderson — who is a seasoned animal activist — isn't comfortable with the charity's methods.
In a recent Facebook status, Anderson wrote, "Sorry – I can't bring myself to do your Ice bucket challenge. I enjoy a good dare. It's always good to bring awareness in fun, creative ways … I don't want to take away from that." She went on to explain that after some research, she'd realized that her beliefs weren't aligned with the practices of the ALS Association, so instead…
View original 236 more words