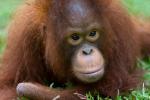 For those people who really care about the affect that the palm oil industry is having on some of the world's rarest and most unique species, it can be hard to know where to begin with this incredibly complicated situation. And to make matters worse, the more you look into it, the more complicated it continues to get.
Palm oil is now found in numerous household products but it is often very hard to tell what contains it as companies are permitted to mask their use of palm oil by simply stating that there is "vegetable oil" in the ingredients.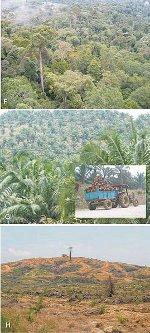 This poses a problem however, as the increased demand for cheap palm oil has had devastating consequences in some of the richest and most unique places on Earth, with vast areas of bio-diverse tropical forest in Malaysia and Indonesia having been illegally wiped out.
These rich and ancient rainforests are home to some of the rarest and most unique animal species on the planet including both Orang-Utan sub-species, one of which is now listed as Endangered and the other as being Critically Endangered.
In order to help you to understand more about the situation, we have put together a list of really good palm oil related resources from around the web:
A-Z Animals Palm Oil Campaign Say No To Palm Oil Roundtable on Sustainable Palm Oil The Impact of Palm Oil in Borneo World Palm Oil Production Greenpeace Palm Oil Information About Sustainable Palm Oil Palm Oil Free Shopping Guide How to Stop Buying Palm Oil Palm oil free alternatives