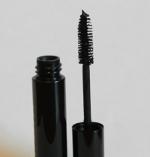 Thanks to increased awareness throughout the global media, more and more people are becoming aware that they are very likely to be contributing to the devastating situation caused by the heavily unregulated palm oil industry without even knowing it, as palm oil is very rarely actually labelled as such in product ingredients lists.
We now know that when we see "vegetable fat" or "vegetable oil" listed on product packaging that it could very well be masking the fact that the product contains palm oil (and it very likely does considering that the latest studies suggest that nearly half of all products on our supermarket shelves do in fact contain palm oil).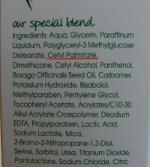 However, it may come as another horrifying surprise that even the savviest of shoppers are still contributing to this environmentally devastating industry by purchasing cosmetic products that contain palm oil or it's derivatives without even knowing it can be labelled under a multitude of different names including:
Sodium Laureth Sulphate Sodium Lauryl Sulphates Sodium dodecyl Sulphate Palmate Palm Oil Kernal Palmitate Elaeis Guineensis Stearic Acid Steareth -2 Steareth -20 Sodium lauryl sulfoacetate Hydrated palm glycerides Sodium isostearoyl lactylaye Cetyl palmitate and octyl palmitate Anything with palmitate at the end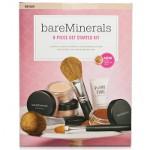 As with the food industry though, do not be fooled by companies that say that their products are Natural or Organic as ironically enough, these companies tend to be the worst of all for using palm oil as it is a plant and therefore a "natural ingredient". Unfortunately it is even harder to find cosmetic products such as foundation, mascara and lipstick that do not contain palm oil but by no means impossible. bareMinerals however, are a good place to start and offer a wide variety of alternatives to more well-known branded products but without the palm oil, nasty chemicals or animal testing.