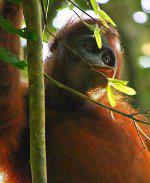 With ever increasing awareness about the negative effects that the palm oil industry is having on the environment, it remains a great shame that more and more everyday products seem to contain it. However, as companies are permitted to list it as "vegetable oil" in their ingredients consumers are unable to make an informed decision.
The worst thing for many consumer-level palm oil activists is not just the fact that basic products contain it, but also that those rare indulgences are now a thing of the past with palm oil found (but listed as vegetable oil) in all kinds of treats including chocolate, sweets, ice cream and numerous types of biscuit. So, at A-Z Animals we have prepared a number of palm oil free recipes for you to enjoy!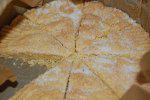 Treat 2: Shortbread
Ingredients 180g softened butter 90g caster sugar 140g plain flour 80g cornflour 1 tsp vanilla extract pinch of salt extra sugar for top
Cooking Beat the butter, sugar and vanilla extract together until creamy. Add the flours and salt and mix well. Press into a medium-sized baking tin, cover with film and leave in the fridge for half an hour.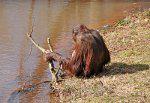 Remove film and lightly rake the top with a fork before sprinkling a little extra sugar over the top. Preheat the oven to 180 °C/356 °F/gas mark 6 and bake for 20-25 minutes. Leave in tin to cool before cutting into slices. They can be kept for up to a week if in an airtight container. Save the rainforest. Save the orang-utan. Save the world. Sign the petition today.