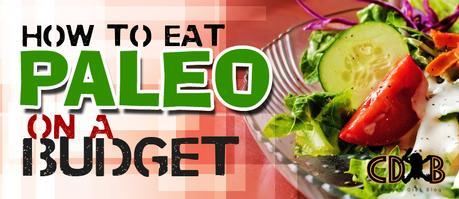 How to Eat Paleo on a Budget
The Paleo lifestyle is one of the easiest and budget-friendliest eating plans available. You can definitely eat Paleo on a budget because you are not required to get your food products from anywhere else, but your local grocery store or farmer's market.
The foods included in the plan are items naturally found in the environment, so no special preparation, packaging, preservation techniques, nor import taxes cause for these foods to be neither expensive, nor hard to find.
Tip #1 – College student budget lifestyle?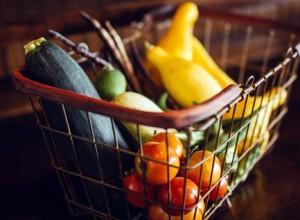 Even though Paleo has nothing to do with canned soups, bagged noodles, or magically frozen grandma-style lasagna, it can still be very cheap to create multiple Paleo meals at the same or close-to-same price as a month's worth of college junk food meals.
Here is an idea: 9 Paleo meals for $50 or less.
You will need: 
1 chicken from the grocery store (either roasted, or in the meat section)
½ carton of eggs
1 can of chicken broth (optional)
From the produce department, or from farmer's market (cheaper) get: 1 avocado, 1 tomato, 2 carrots, 1 onion, a celery bush, 1 cauliflower head. 1 bag of spinach, 1 large cucumber.
Fruit: 4 tangerines, 1 coconut, 1 small bottle raw honey.
Optional: garlic powder, turmeric, cumin, ginger root, arrowroot.
To do:
Cut up the chicken as follows: legs/thighs (quarters) and wings separate. Breast separate.
Do not throw away the skin, nor gizzard, giblets, etc.
Boil the chicken bones and marrow to make chicken stock. If not, get it from a can.
Ideas:
Chicken rinds– Cut up the chicken skin in small pieces. Season them with garlic powder and other powders. Fry them up in a skillet until they get very toasty. Enjoy as they come out. You can also bake them until the excess fat comes out and the skin is crispy. Do not toss the chicken fat. Use it for cooking, so refrigerate it.
Sticky chicken– Bake one of the quarter chicken parts using a packet made of aluminum foil. Make the packet just for that piece of chicken, and season it with oil, garlic powder, sea-salt, or whatever seasoning is available.
Let the chicken bake in its own juice and toast itself in the aluminum foil packet. It will become sticky. Serve with spinach salad or veggies. No dressing? Use tangerines and raw honey in your salad.
Grind up the chicken breast– mix it with celery, onions, garlic powder, pepper, and a bit of carrot. Sautee it with olive oil on the skillet. Serve with salad or veggies.
Wings- cut up the wings into separate parts. Season up the wings, add arrowroot powder, bake them in the oven and wait until they toast up. Makes for a great snack, or a lunch you can eat with a salad, or with sunny-side up eggs! Ever tried fried chicken and eggs? It is a great experience.
Rest of the chicken- Get everything else together, thicken with arrowroot powder, add seasonings, and leave it cooking in broth to make a nice, go-to soup to enjoy anytime!
Eggs– Make a huge omelet of ONE egg with veggies for breakfast.
Make a chicken frittata– If there is any chicken left over, mix it with the eggs, veggies and seasonings. Bake it all in a pie pan. Add a bit of broth for moisture.
Make a custard using raw honey, eggs, and fruit. Use the coconut water and the "meat" of the coconut to make flakes, or to eat as a snack. It is delicious. Coconut custard, or Tembleque, is also a famous Caribbean dessert.
Veggies- Make guacamole with avocado, lemon juice, tomatoes, carrots and onions. Dip carrot and celery sticks on it.
Slice avocado slices and eat them as a side dish.
Make an egg and avocado dinner with a side salad.
Now that you can see what you can do with a chicken on Paleo, picture what you can do with pork, ground beef, steaks, ribs,and other cheaper cuts of meat?
Tip #2 –  Create a Meal Plan
Grocery shopping without a meal plan is a surefire way NOT to eat Paleo on a budget. Meal planning can help your budgeting significantly. If you know what you're going to eat for the week, you'll make fewer impulse purchases and throw away less food.
Tip #3 –  Use Everything
This is a great tie in with tip #1 above. Approach your shopping and cooking with the idea that you are going to get the most out of your purchase. For instance, if you buy a whole raw chicken, which costs much less per pound than boneless, skinless chicken breasts, you are able to stretch it out into several meals as demonstrated in Tip #1, you can even use the bones to make a soup. Additionally, you can maximize your veggie usage by saving any scraps and making a broth. Using as much as humanly possible from the items that you buy will allow you eat many, many meals while not making a run on your piggybank.
Tip #4 –  Buy

Seasonal
Buying fruits and vegetables out of season can put a huge dent in your grocery budget. When possible, buy local and in season– the food will be less expensive, tastier and fresher. To get you started, we put together this listing of what's in season right now. Hop on down to your local farmer's market and rack up!
Tip #5 –  Buy From The Source
Experienced paleo practitioners know that the farmer is your friend. As such, seek out local farm stands and farmer's markets, when your looking to buy produce. You may also have pick-your-own farms in your area. Shopping this way is fun and a fantastic way to stretch out your budget. You're able to bypass the middle-man and support your local farmer all at the same time. What's even better is that the food is fresher and you know exactly where it came from. If you live in a large metro area, don't fret, you should be able to find a seasonal farmer's market, you'll just have to do a little looking.
Tip #6 –  Buy In Bulk
Buying in bulk can help you keep your costs down. While shopping this way usually involves a larger up-front cost, you will save money over time. Big box warehouse stores are carrying more and more paleo-friendly products. Look around, you may be able to buy more than you think from the Sam's and Costco's of the world. Additionally, you can also buy in bulk from your local farmers. When seasonal vegetables are abundant and inexpensive, buy extra and freeze your surplus. Also consider buying fresh meat in bulk. Purchasing half a cow is less expensive and less time consuming than shopping for fresh meat on a weekly basis.
Tip #7 –  Keep Your Eyes Open for Discounts
You can often find good deals on fresh meats and produce, if you look carefully. Many butcher shops will discount their fresh meats at the end of the day and grocery stores follow suit when meats have gone unsold for a few days. These items will still be delicious and fresh for your meals, especially if you buy and freeze them when you get home. So that you can plan, feel free to ask store clerks about the best time to buy discounted food, they're usually more than happy to tell you.
Tip #8 – Select Cheaper Cuts of Meat
Tough, fatty cuts of meat tend to be less expensive than lean meats. Don't be afraid to pick up a tougher cut of meat on occasion to save a little money.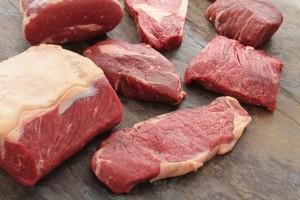 You can buy beef sirloin instead of a New York strip steak; your budget and taste buds will thank you.
When you do choose less expensive cuts of meat, you can make the ultimate easy paleo meal by tossing the meat in the crock pot along with some veggies and your favorite seasonings before you leave for work. You'll arrive home to a aroma filled home and a tender meal that is ready to devour.
Tip #9 – Choose Your Organics Wisely
While ideally the paleo diet focuses on organic produce and grass-fed meat, it's important that you don't let the perfect get in the way of the good. Even if your budget doesn't allow for organics, you'll still be eating much healthier than you were before.
Tip #10 – Plant a Small Garden
If you have a green thumb, you have a fantastic opportunity to grow your own food. I'll admit that this tactic is not for everyone, but it can be a fulfilling and healthy road to travel. As such, it's definitely worth finding out if you have a green thumb to keep more green in your pocket!
Don't let city living deter you, it is definitely possible to have a small container garden with herbs on your balcony.
Tip #11 – Portion Control
I know that your probably thinking "why do I need to control portions on paleo?" Typically, you don't, but there are some instances where you may want to consider monitoring your portions. For instance, if you purchase almonds as a snack, it is not budget-friendly (or weight-friendly, for that matter) to eat them all in one day. Consider measuring your snack foods and creating single serve portions.
Final word on Eating Paleo on a Budget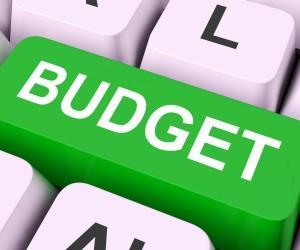 Before you decide that you'll have to choose between groceries and paying the mortgage this month, take solace in the fact that there are some simple ways to keep your food bills down when you eat– and shop– paleo.
Paleo is an affordable way to live. You can make some simple substitutions and adjustments that support and encourage your commitment to eating the Paleo way. Be flexible and creative, allow meats, veggies, and eggs to become breakfast, lunch, or dinner with very few "add-ons" that cost more. You will get the best nourishment at a good price. Additionally, your health may improve, saving you more money on doctors and prescriptions. Go Paleo with confidence that your lifestyle change will not break the bank.