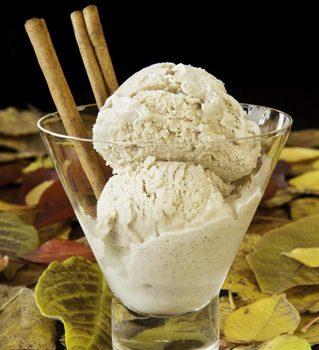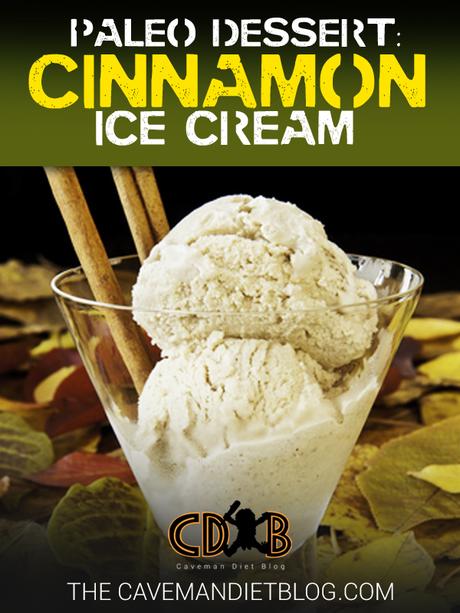 Paleo Dessert Recipes:
Cinnamon Ice Cream
Simply whisking the ingredients together and freezing the mixture is all you need to do to prepare this wonderful cinnamon ice cream. Coconut milk, vanilla, maple syrup and a pinch of salt blend with the cinnamon to make this sweet, refreshing treat. Use ground cinnamon or grind your own cinnamon sticks if you prefer, and ensure you use pure vanilla extract rather than synthetic vanilla essence. This ice cream can be served just as it is, garnished with a sprig of fresh mint or even served with some sea salt or chopped nuts sprinkled over the top.
I used a Zoku Ice Cream Maker to create this cool confection, but a bowl and a hand blender will work fine.
Ingredients:
10 oz Full Fat Coconut Milk
1 tablespoon of ground cinnamon
1 teaspoon vanilla extract (you can also use alcohol free vanilla extract)
¼ cup of raw maple syrup
½ teaspoon sea salt
Instructions:
Whisk all ingredients together until smooth
Place in freezer for a minimum of 6 hours
Sit it out and allow to soften (if desired) before serving
You can top with a pinch of sea salt, if desired or garnish with a sprig of mint
---
#Paleo #Cinnamon #IceCream is the best thing ever! #paleorecipes
Click To Tweet
---
Save
Print
Paleo Dessert Recipes: Cinnamon Ice Cream Author: 
CavemanDietBlog.com
  Ingredients
10 oz Full Fat Coconut Milk
1 tablespoon of ground cinnamon
1 teaspoon vanilla extract (you can also use alcohol free vanilla extract)
¼ cup of raw maple syrup
½ teaspoon sea salt
Instructions
Whisk all ingredients together until smooth
Place in freezer for a minimum of 6 hours
Sit it out and allow to soften (if desired) before serving
You can top with a pinch of sea salt, if desired or garnish with a sprig of mint
3.5.3208