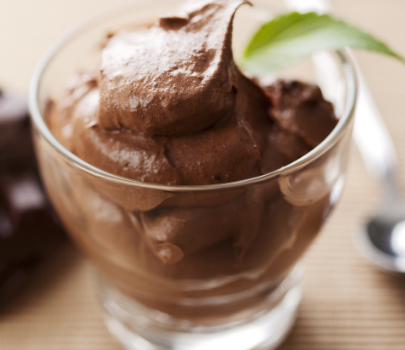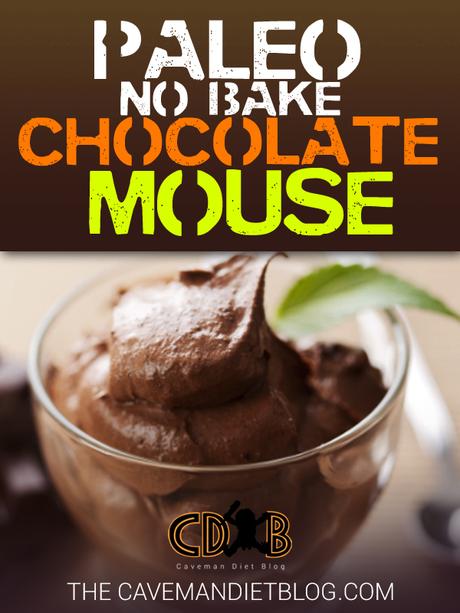 Paleo Dessert Recipes:
4 Ingredient Chocolate Mousse
As far as paleo dessert recipes go, it doesn't get much simpler than this chocolate mousse recipe. A mere 4 ingredients combine to create this healthy, chocolate confection.
Chocolate mousse is a wonderful recipe to choose because it goes well after pretty much any kind of main dish. There are many versions of the paleo chocolate mousse, like this one made with avocado. However, this particular version is very simple to make, calling for just coconut cream, cocoa powder, honey and vanilla, and those four ingredients work in harmony to bring you a decadent, melt-in-the-mouth classic. You can make this a few minutes ahead of serving or else prepare it in advance so it has more thickening time. Whether you choose to serve this paleo no-bake mousse just as it is, or add some kind of garnish such as a few fresh raspberries, coconut flakes or maybe a sprig of fresh mint, everyone is sure to be impressed with its amazing taste.
Ingredients:
2 cups full fat coconut cream
¼ cup unsweetened cocoa powder
2 tbsp raw honey (Use Maple Syrup for a vegan version)
1 tsp pure vanilla extract
Method:
Drain any excess liquid from the coconut cream and scoop it into a bowl. Add the cocoa powder, vanilla, and honey and whisk all of the ingredients until well blended. Serve immediately, or refrigerate for 2 hours for a delicious chilled mousse. Garnish as desired.
---
It's time to indulge in this decadent #coconut #chocolate mousse. #paleorecipes
Click To Tweet
---
Save
Print
Paleo Dessert Recipes: Coconut Chocolate Mousse Author: 
CavemanDietBlog.com
Prep time:  10 mins Total time:  10 mins   Ingredients
2 cups coconut cream
¼ cup unsweetened cocoa powder
2 tbsp raw honey
1 tsp pure vanilla extract
Instructions
Drain the coconut cream of any excess liquid and scoop into a mixing bowl.
Mix the cocoa powder, vanilla and honey until well blended (a whisk works well for this).
For a chilled mousse, place in the refrigerator for 2 hours or serve immediately.
3.5.3208