Budget-friendly and tasty Pancakes in Bratislava
It's easy to walk past Palacinka Lacinka in Bratislava but try not to. It is home to the tastiest pancakes in the city! So they maybe don't look like much if you are used to piles of buttermilk pancakes covered in cream, fruit and chocolate but there's something simple about them, well they are simple - thin crepes but freshly made pancakes filled with a huge choice of sweet or savoury fillings and so cheap. How cheap? Well, 37 cents (euro) for a chocolate hazelnut (Nutella) crepe.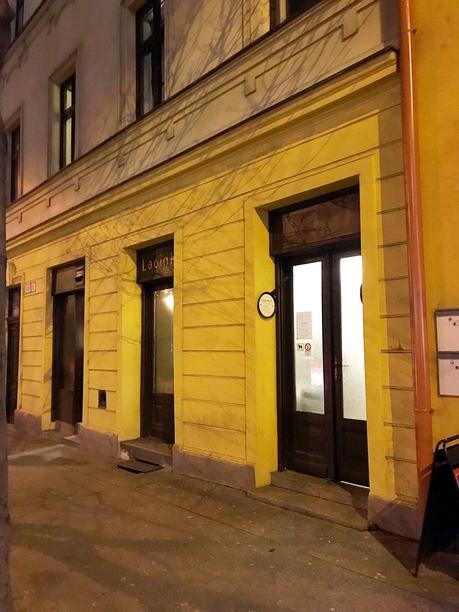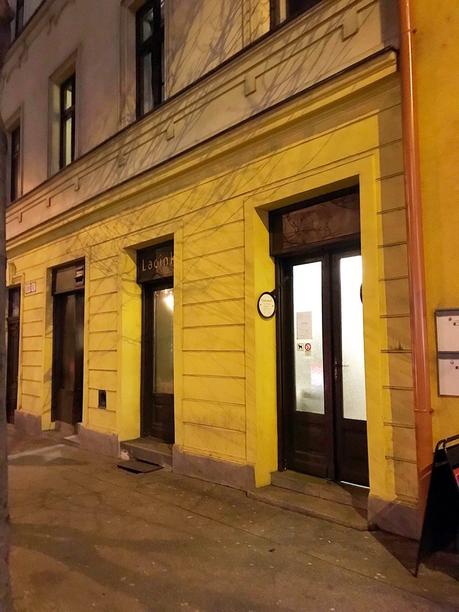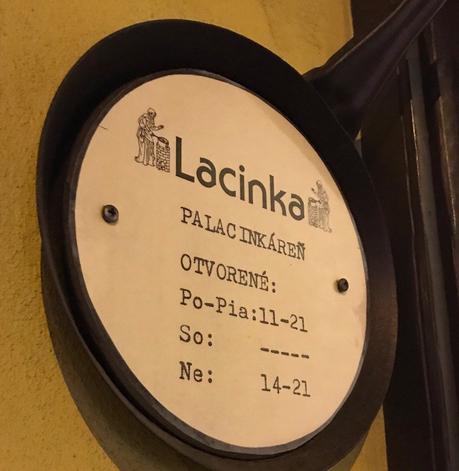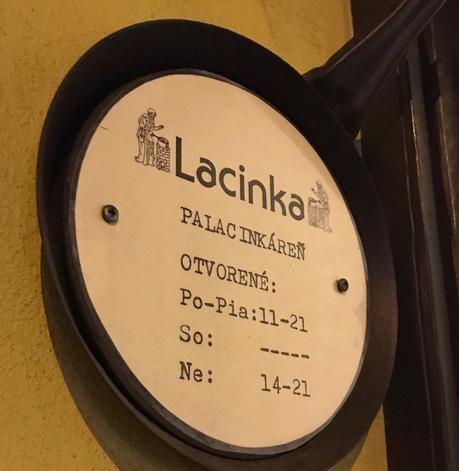 Once you have located this palace of pancakes, grab a seat. There are only four tables here, however, the turnover is quick! It seems like a local pit stop for a quick snack if you are passing or the place to pick up part of your dinner crepes as you head home.
The decor is East European minimalist chic, but it does the job. It's clean, tidy and warm.


Menu
Don't panic at the Slovakian menu, there is an English menu available if you ask and our server spoke excellent English as well.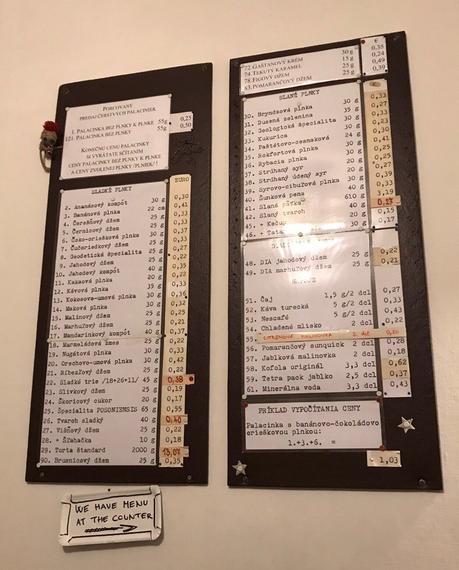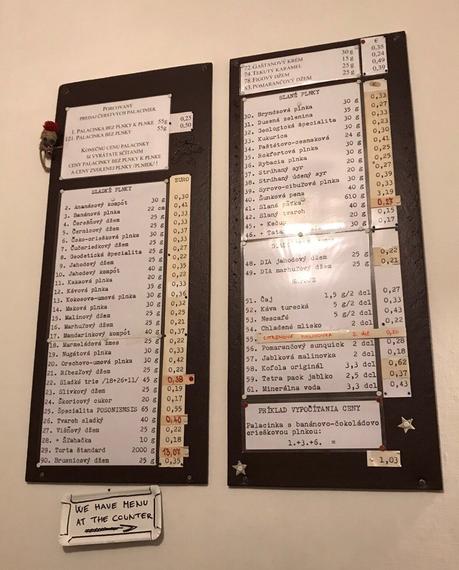 Pick your crepes, and maybe a drink, order at the hole in the wall and wait for freshly made crepes.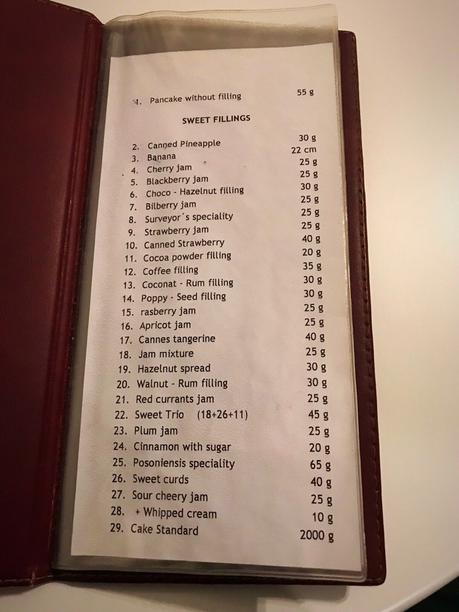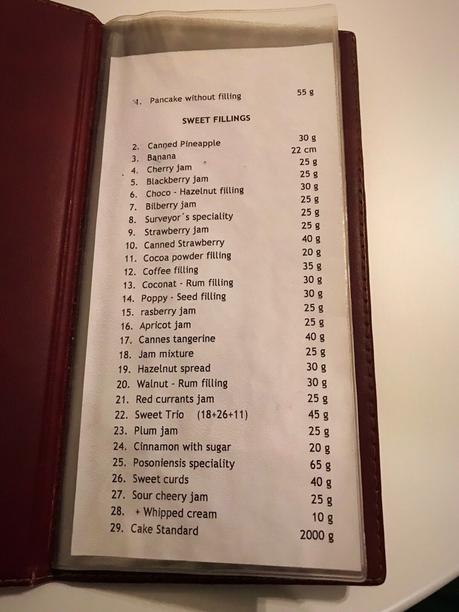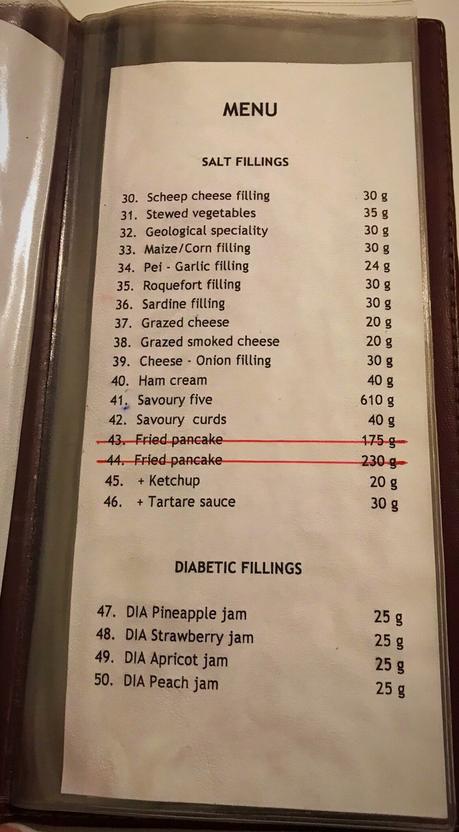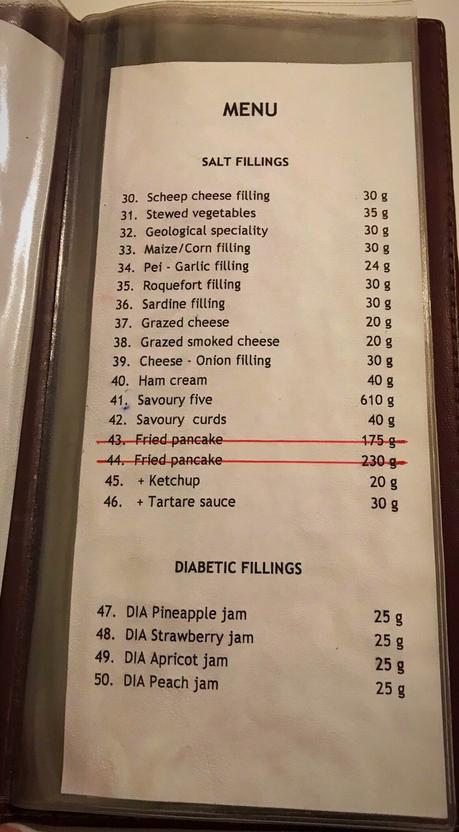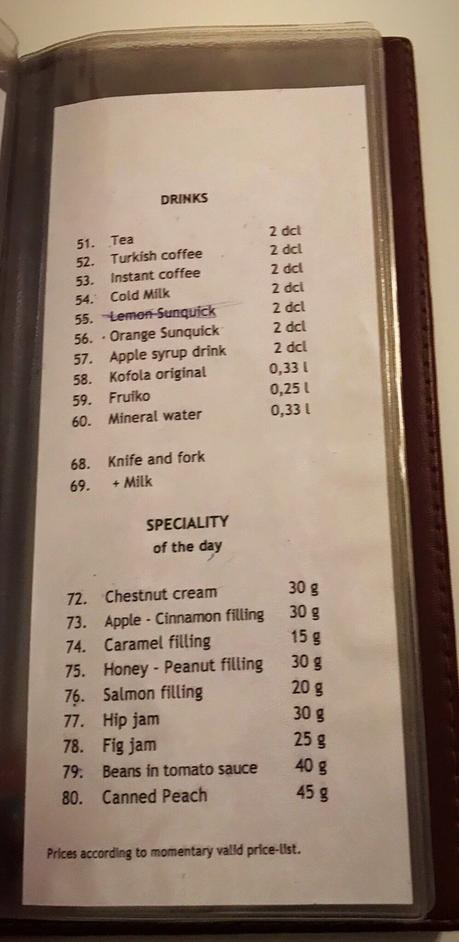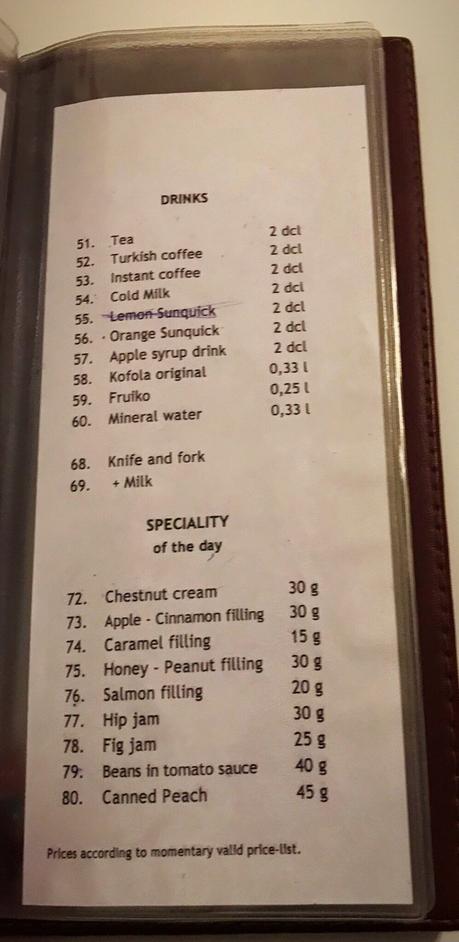 Food
It was a chilly night when we visited so we had some tea. A good cuppa to go along with the crepes. We started with a sweet and a savoury one. I think we started with an apricot jam filled crepe and a smoked cheese crepe. Both were warm and tasty.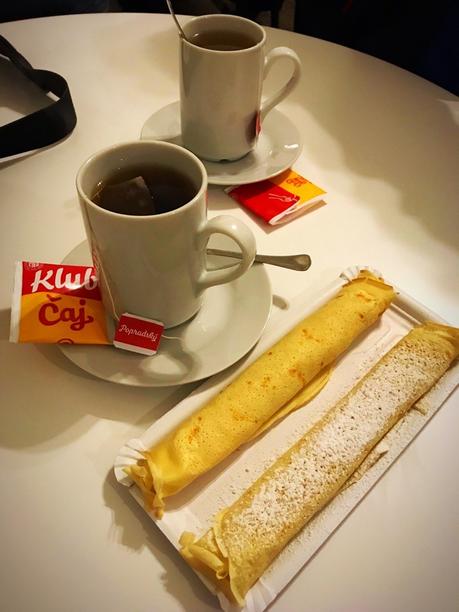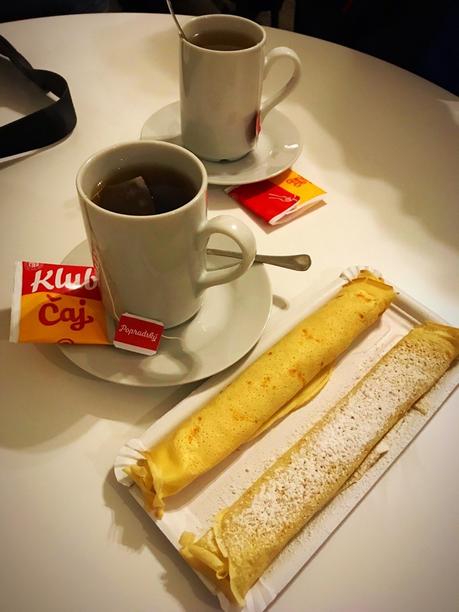 Of course, we had to try more...garlic, sweetcorn...all sorts of flavours. It was hard not to order the whole menu as they all sounded good - however I have no idea what the "Geological Speciality" flavour is!?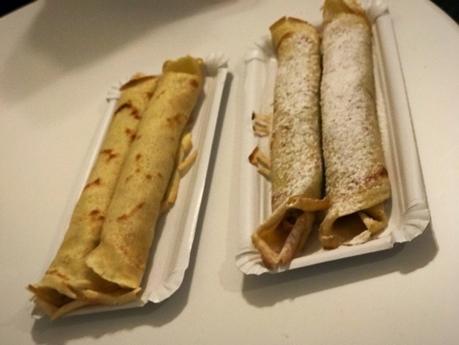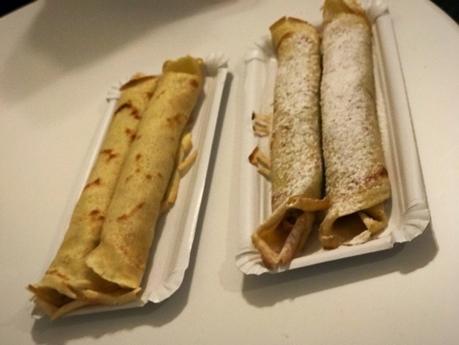 A vintage bottle of Kofola decorates the cafe. You'll find this everywhere in Bratislava. It's a bit like Cola with a hint of gingerbread - well it does to Mr Foodie, who considers if far superior to regular coke.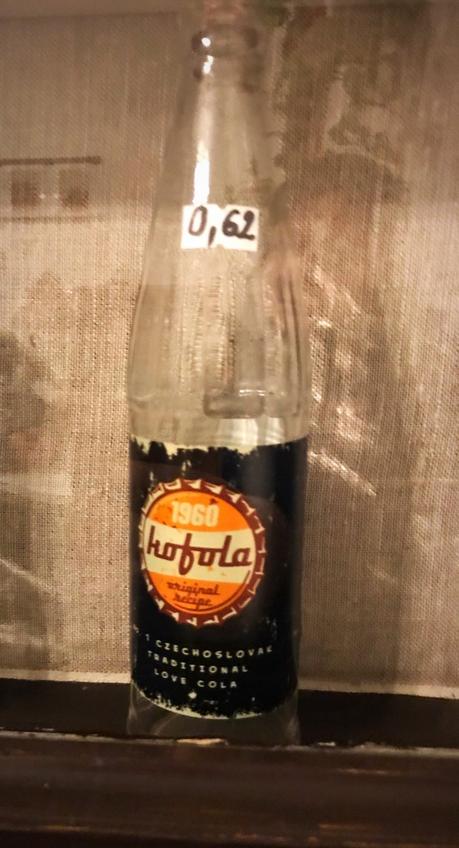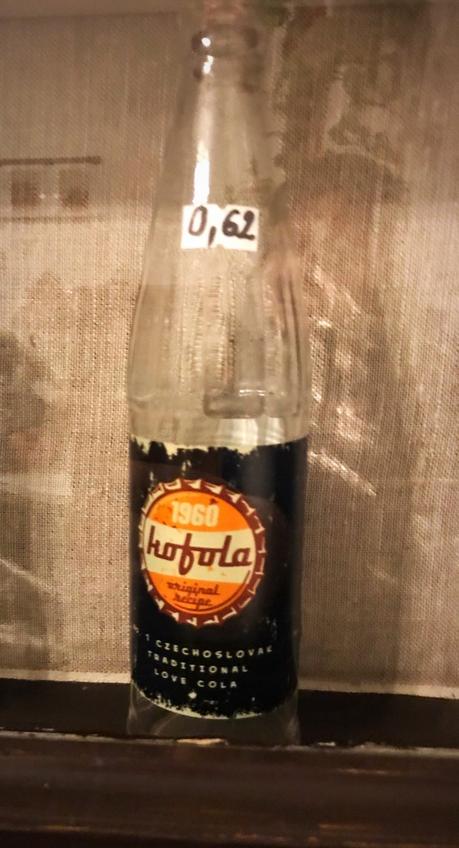 Verdict
👍
Palacinka Lacinka is a fairly basic place to sample a vast array of pancakes. Enjoy with a cup of tea or a Kofola. It's super cheap and you get to eat with the locals. Note that it's a short walk outside of the city centre and it closes at 9pm but is closed all day Saturday!
Where
Palacinka Lacinka, Sancova 18, Bratislava 81104, Slovakia
Opening Hours
Mon - Fri 11am - 9pm
Saturday - closed
Sunday - 2pm - 9pm