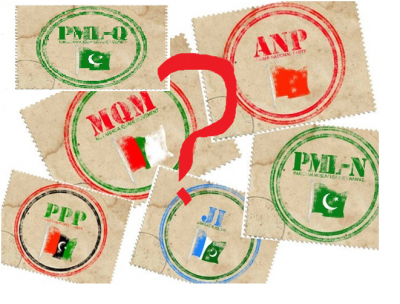 "All taxable income must be taxed and it should be theme for the reforms for Budget 2012/2013 in order to revitalize the economy."

"The economic crisis is the biggest challenge and further weakness would lead to the point of no return."
– Dr. Farooq Sattar, parliamentary leader of the Muttahida Qaumi Movement (MQM) in the National Assembly of Pakistan
Historically, Pakistani political parties rarely talked to the Pakistani business community on the subject of economic reforms. The reason was the inability of business associations to engage politicians in dialog focusing improvement in the conditions for doing business in the country.
After six years of support from CIPE Pakistan's multifaceted capacity building efforts, business associations are now inviting political parties to present their respective economic revival plans. This initiative is currently led by the Rawalpindi Chamber of Commerce and Industry and also been replicated by other chambers.
This year, CIPE facilitated the 4th All Pakistan Chamber President's Conference. At the end of the conference, business community members challenged the major political parties to unveil their economic reform agendas, based on which the community would decide its position for the next general election in the country.
The Rawalpindi Chamber took this further and offered its platform to five major political parties for presenting their respective economic reform agendas. So far three major parties, the Muttahida Quami Movement, Pakistan's third-largest party; the Pakistan Muslim League (N), currently the second largest party in Parliament; and the Pakistan Muslim League (Q) have presented their party position on economic reform in the country. The Chamber is expecting that the ruling Pakistan People's Party and its coalition partner the Awami National Party, as well as the Pakistan Tehreek-e-Insaf, the country's fastest-growing party, will soon follow suit.