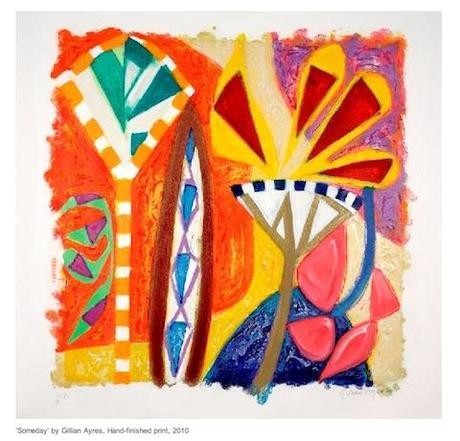 Paintings in Hospitals is dedicated to reducing sickness, anxiety and stress, through the display of art in healthcare facilities across the UK. The work of our charity supports the lives of many thousands of people each year by bringing interest, warmth and color into clinical environments which might otherwise appear cold and sterile in the hope that the art displayed in clinical environments will improve the outcome of treatment and the well-being of staff and patients.
This is an exhibition of available artwork from Paintings in Hospitals' London Collection and contains several fantastic new additions, including works by Gillian Ayres, Patrick Hughes, Ian Davenport and Posy Simmonds. Artwork from the Children and Young People's Collection will also be on display, including digital animations selected in conjunction with the Tate Gallery.
Book for the Lunchtime Curator's Tour on Friday 5 August from 1.30 until 2pm.
Details:
Mon – Wed & Sat: 11am – 6pm
Thurs & Fri: 11am – 8pm
Menier Gallery, 51 Southwark Street, SE1 1RU